The back door is always considered to be one of the entrance options of your house. Upon choosing the back or side door we need to concentrate on the exact same features of all the front exterior doors.
Typically, the security and accessibility of the back door are just as vital as the ones for a front door. Back doors from Vinyl Light are highly protective enhancing security at the same time.
You may find more articles close to this topic here:
What Is a Back or Side Door?
Very often the door that lets you enter the house from the backyard is called a back door. The rear entry or side door are other names for it. Typically it is composed of steel, fibreglass or wood. Additionally, it acts as the egress in case of a house fire.
For lots of families, the house back door and house side door are the number one entrance along with the regular entrance door. The Back door serves its purpose by increasing the accessibility and mobility of your property. When we park inside the garage or arrive with groceries we often enter our house through the back or side door which are very often located closer to the kitchen area.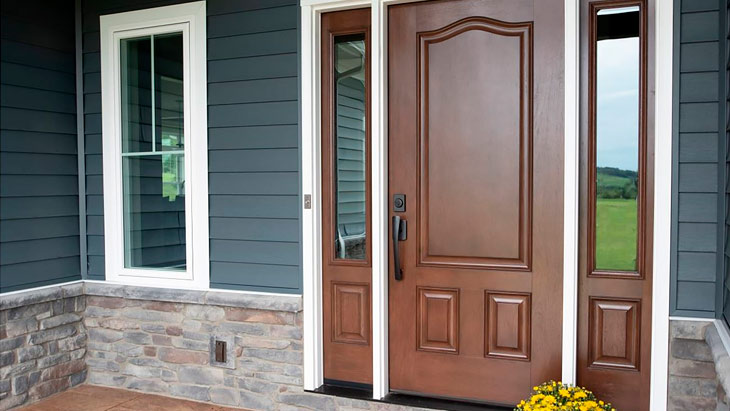 Types of Side Doors for Houses and Their Difference
Most side doors are built for detached or semi-detached houses. The best and most practical door type for this purpose is a steel single door. You may also pick a fiberglass material in case you want to match it to the entry one.
A single-side door is the most affordable option. You have a wide variety of slab styles, colors, hardware to pick from, and installation is fairly simple. It is one of the most adaptable doors in the house. You might want to add a glass insert if you want more natural light or a view through your door. Very often customers pick self-closing hinges for fire-rated side doors.
Exterior Back Doors and Their Types
Exterior back door types differ from side entrance doors. With back doors leading to our backyards, we have more options and sizes to pick from according to the doorway dimensions.
Compared to the options of exterior side doors, the most popular types of back doors are:
French Door - made up of two hinged doors, it is the same as a regular double entry door with two full-size glass inserts. French doors come in a variety of sizes and designs. They give you more room to enter and exit your home, more light and air through the glass panels, and they're also simple to maintain.
Sliding Patio Door - a type of door that opens by sliding horizontally parallel to a wall. They are usually vinyl with large glass and sliding screens.
On contrast to side entry doors which are mostly single, if space allows the back french and sliding doors can have:
Transom,
Additional sidelites,
Three or four panels (for the sliding one).
Sliding Back Doors and Their Types
Multiple panels make up a sliding back door, which functions as a single unit. A fixed upper and lower track or glide is used to open and close the door. In the majority of sliding door arrangements, one door is fixed and the other is movable.
Sliding patio doors are among the most useful doors for both indoor and outdoor settings. With the help of these doors, you can connect your indoor and outdoor spaces and let wonderful natural light in.
Vinyl Light windows and doors produce standard sizes 5, 6, 8 ft and custom-size high-quality back patio doors. If you need more light from your backyard we can make your glass back door bigger, by adding additional panels or transoms.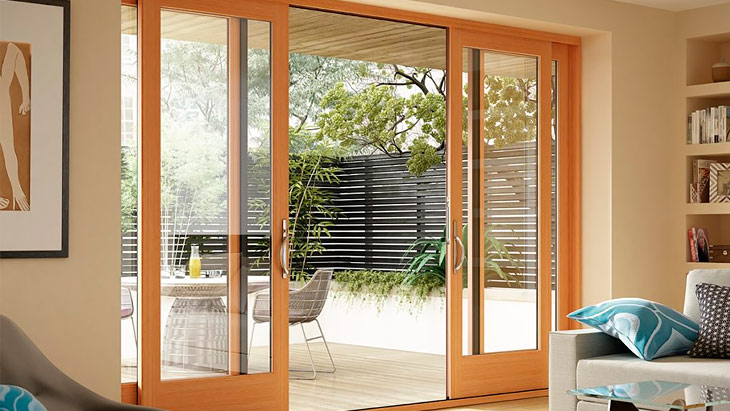 Another customization is also available:
Custom color outside or both sides,
Wide choice of secured durable hardware,
Miniblinds.
The main benefits of back sliding doors are:
Natural light,
Space saving,
View,
Durability,
Energy efficiency,
Security,
Low maintenance.
Screen Back Doors and Their Types
If you want to let fresh air into your house, a screen back door is a must. Any home would benefit from screen doors, which also offer numerous attractive aesthetic and energy-saving features.
Our Vinyl Light back screen doors come in full height size.
There are a few significant benefits to installing new screens for back patio doors and french doors:
Security,
Insects and animals intrusion,
Comfort,
Critter Management.
Screens safeguard your house serving as an additional barrier. Although they may not seem like much, they are immensely useful. They act as your home's main partition between the outside and interior.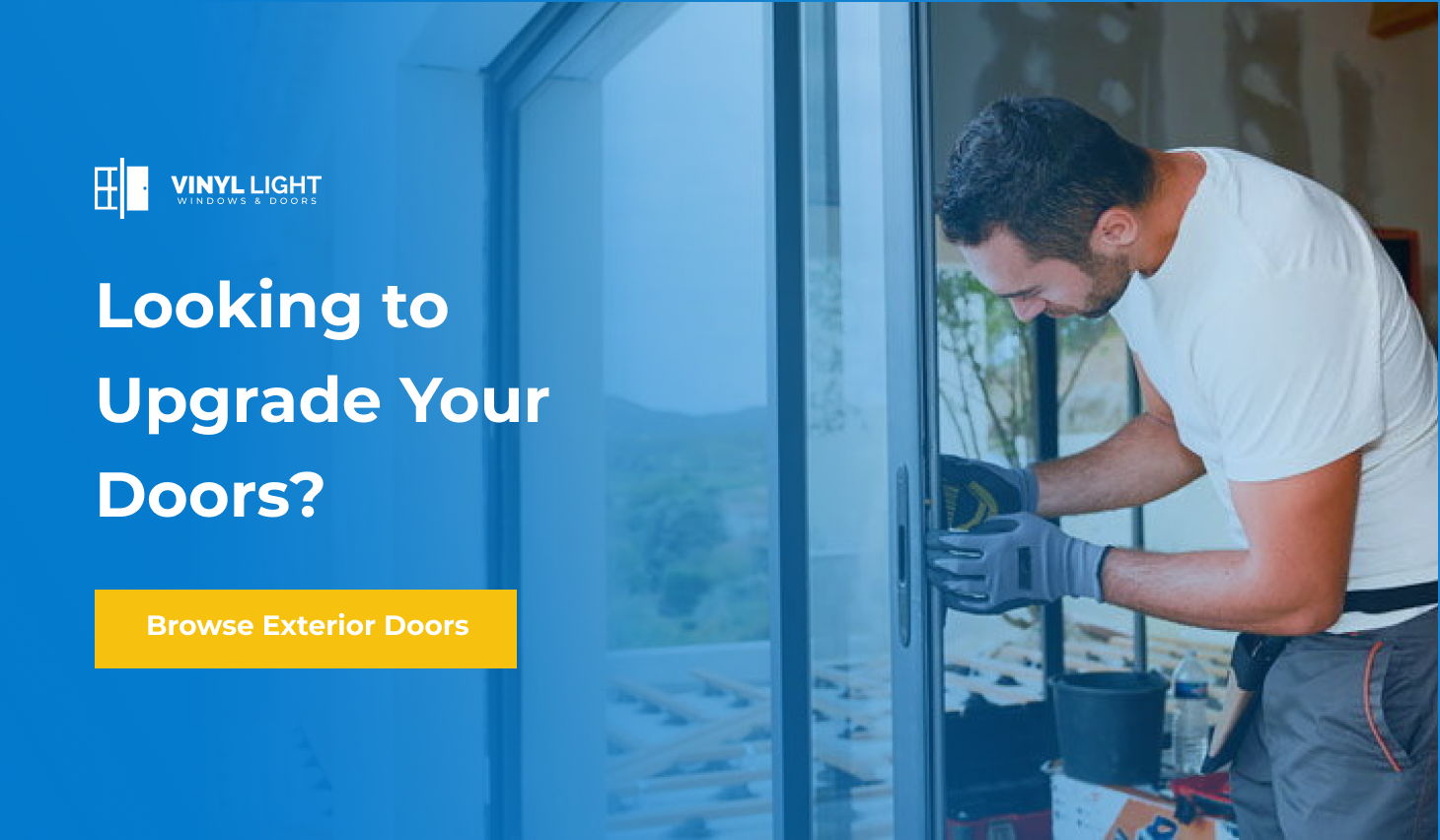 Back Door Security and Why It Is Important
Back door security is highly important the same as with front entry doors. It is crucial to ensure that your sliding back door entrance is genuinely safe in terms of security.
Here is the list of common reasons why your glass back door security needs attention:
The lower level of protection - many people place more emphasis on their front door's strength and safety while leaving their home's back door's simplicity and vulnerability.
Lower visibility - most of the back doors lead out onto gardens, where the one is less likely to be noticed other than from the street under the neighbourhood watch.
The rear of the home - especially while the owners are asleep or gone, the rear of residences typically experiences less activity than the front.
Vinyl Light custom back doors are the best priced and highly secured. With us, you receive the greatest steel back or side doors on the market, but you also get the expert installation to make sure your doors are replaced correctly.
Back Door Ideas for Your House in Canada
The frequent weather changes in Canada require us to look for durable exterior doors and house materials. Outside back door ideas are something to think about for your house's rear entrance.
The best single back door ideas and side door entrance ideas are full glass steel doors. You may pick a designed or clear glass with grill options. If your neighbours can see you through, you may pick some privacy glass options, such as miniblinds or sandblasted glass.
There are many ways to create French glass doors which remain a very popular door choice for homes in Ontario. French doors are great practical and at the same time beautiful ideas for back door entrance. You can decide whether to keep your patio closed throughout the winter months or open it widely up for that dinner party or family gathering you've always wanted to host. Ordinary doors may isolate a room from the rest of the house, but French doors can have the exact opposite effect since they can seamlessly incorporate a variety of window designs into the door panels.
Sliding patio back door ideas are definitely great for the kitchen. Any room with this patio door feels bigger because it offers complete views of the outside. Depending on the season and the desired level of ventilation, slide the patio door open as much or as little as you like. Your home will have good air circulation without a need to switch on the air conditioner, which can reduce the cost of your energy expenses.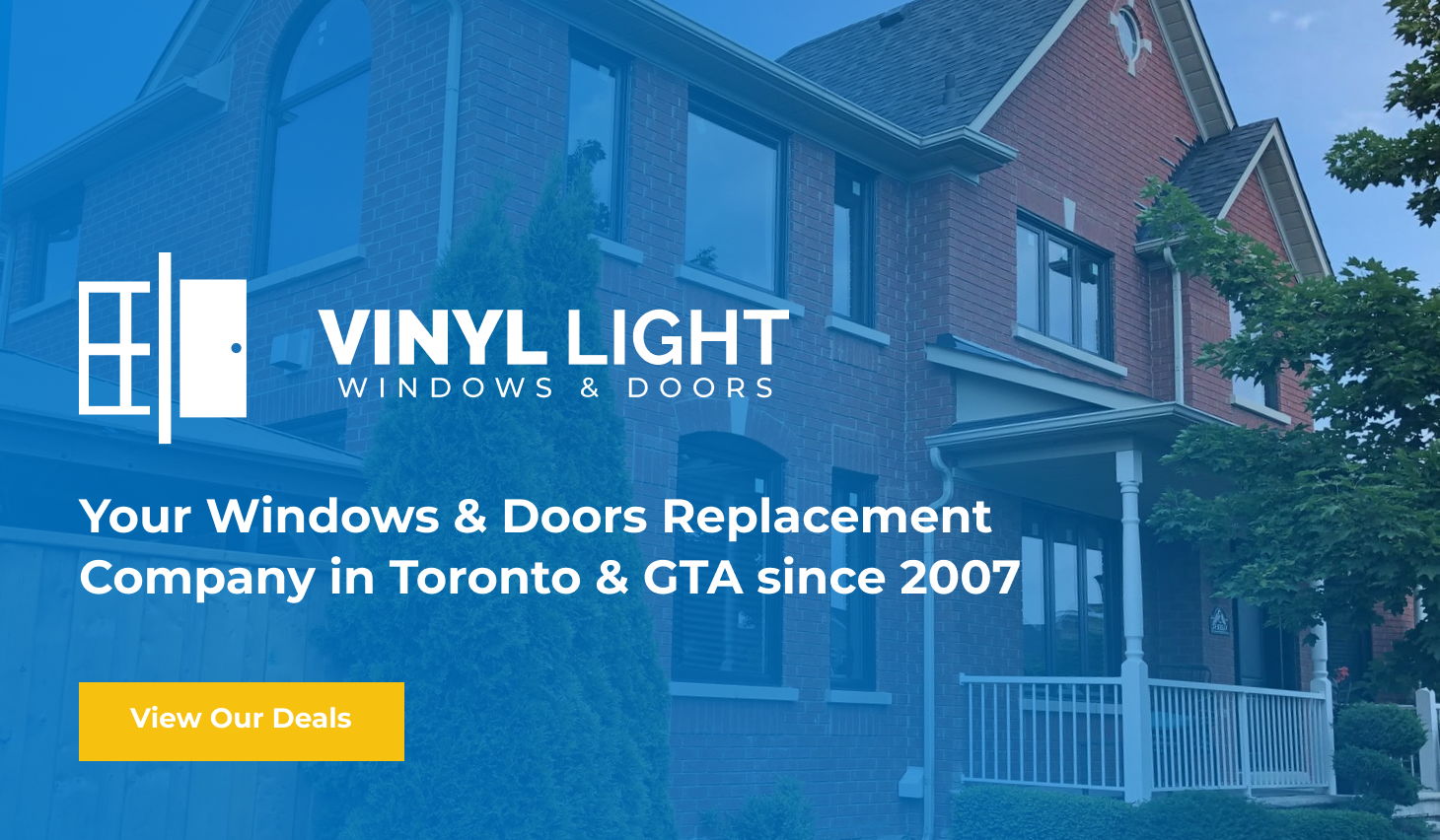 Contact Vinyl Light windows and doors for a free door estimate.
Our service includes:
Professional measurement,
Doors production,
Doors delivery,
New doors replacement complete with the outside finishing including capping and caulking,
Disposal of your old door.