Basement Windows
Vinyl basement windows are an ideal way of adding some natural light and proper ventilation to your basement making it more habitable and cozy. This type of window gives the maximum open area to pass the Egress requirements.
If you are looking to replace your basement window, then you have come to the right place. Here at Vinyl Light, we offer cheap and reliable basement windows 365 days a year!
We take basement window replacement projects in the following cities: Toronto, Etobicoke, Mississauga, Brampton, Oakville, East York, North York, Markham, Vaughan, Richmond Hill, Aurora, Scarborough, Pickering, Oshawa, Ajax, Newmarket, King City, Caledon, Georgetown, Milton. Haven't found your location on the list? Reach out to us to see if we can install basement windows at your place.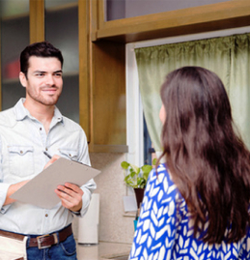 Interested in Basement Replacement Windows?
Request a price estimation today
Vinyl Basement Windows in Toronto
Even though the basement is not a place where you hang out the most, it still deserves a nice window. In fact, choosing the right window can have a big impact on the way your basement looks from the outside and make it more comfortable on the inside at the same time.
Let's not forget about the safety concerns as well. You want your basement window to be secure enough not to let anyone in but to also act as a safe way out in case of fire or an emergency.
That's exactly the type of windows you are getting from Vinyl Light. Maintenance-free and super-easy to operate, our Energy Efficient basement windows will make a great addition to your house interior while plenty of customizable options (colors, decoration, dividers, etc.) will help you match them with your exterior.
Basement Window Sizes
There are many basement window sizes available and if you want to find the best to fit your home, give us a call. At Vinyl Light Windows and Doors we have all sizes available, from standard to custom made, from small to big.
We also have the expertise to properly install them.
Big basement windows are often used for raised bungalow building styles or custom build houses. Those windows must be custom made the same way as any other window on the house and there is no limit on how big they can be as long as there is a space to install them.
Small basement windows are common for standard homes especially with basements that serve as storage and washer/dryer areas. Most of the sizes like 24 x 24 basement window; 31 x 12 basement window or 32 x 13 basement window are custom made sizes, but there are certain standard sizes of a basement window, usually, it's the ones that have a steel frame around them.
Basement Windows Standard Stock Sizes:
| | |
| --- | --- |
| WIDTH | HEIGHT |
| 30" or 28 1/4" | 7" |
| 30" or 28 1/4" | 9 1/2" |
| 30" or 28 1/4" | 11 1/2" |
| 30" or 28 1/4" | 13 1/2" |
| 30" or 28 1/4" | 21 1/2" |
Old Basement Windows Replacement
How can we indicate whether a basement window needs an upgrade? There are several clear signs your basement windows need to be replaced:
Water Leakage - Water coming in the basement window will lead to mold, watermarks on the window's sill or even drywall damage. This is a serious problem and must be addressed asap to avoid a more extensive renovation caused by a water leak. It would be a good idea to silicone all the gaps around the window inside and outside and call us to assess the problem and maybe get the window replaced, properly insulated and sealed.
Operating problem - It is difficult to open or close the basement window. This is usually caused by a warped frame or a poorly designed window. The closing issue puts your house security at risk and lets hot or cold air in. The opening issue makes it difficult to open it in the summertime to get the fresh air in.
Locking problem - The lock is loose, not engaging, broken or missing at all. This is a safety issue, which also causes drafts because a closed lock also helps to seal the window.
Cold drafts - They are common to old single-pane windows, windows with aluminum frames and windows with minimum or no weatherstripping. This makes the coldest part of your house colder even if the windows are small.
Condensation - If it is persistent on the glass, it is usually a sign of a low energy efficient window. Sometimes there is so much that it looks like water leaking through a basement window and damages the materials around the window. It also helps to spread the mold, which is never good.
Mold - This is a signal that your old windows are not energy efficient and you have condensation on the windows all the time for the mould to start growing. This might be harmful to your interior, furniture and personal items. It also makes the air unpleasant and mouldy.
Rotted or rusty frames - The exposed metal or wooden parts of the windows that start to deteriorate not only look bad but also are the first signs of a failing window. The new, all vinyl windows do not have those problems and are guaranteed for a lifetime.
Our new windows will eliminate all of those issues above and they can comply with the Ontario building code.
Basement Window Installation Process
Vinyl Light Windows & Doors provides the best basement windows replacement services from manufacturing to installation. We control the whole process from start to end. Call us if you are about a window replacement project in Toronto, GTA and surrounding areas. Basement window installation process
Here are basement windows installation process steps outlined below:
Get a free no-obligation quote from Vinyl Light Windows & Doors. Our experienced technician will answer all your questions; give his best suggestions; introduce you to the products and their options; show the samples, pictures or set up a meeting at the factory; explain the installation process; explain what makes an energy-efficient window and take the measurements for the quote.
Once you are ready the agreement is filled in outlining the details of the work, price and warranty.
The 2nd final measurements are taken to ensure a perfect fit for your new windows.
The installation day is set up.
On that day our team of certified installers get your basement windows replaced completely with all the finishing touches and cleanup.
Enjoy your brand new basement windows with peace of mind for a lifetime!
Basement Window Replacement Cost
Our homes' basement areas have to be kept safe to avoid such problems as water leakage, mold, draft, condensation, safety issues etc. When it's time to fix one of those you might wonder about the cost. The good thing is that the basement window is usually the smallest and cheapest window in the house. And usually basement window installation service cost is almost as much as getting a brand new window because it takes more labour and sourcing of the replacement parts.
| | |
| --- | --- |
| ✅ Window Type | Basement Windows |
| ✅ Average installation cost | $100-$300 |
| ✅ The cheapest basement window | $200 |
| ✅ The most expensive basement window | $800+ |
Our basement windows cost is starting at $199 for the standard size basement windows. Looking for an actual price for your basement windows project? Get a no-cost, no-obligation, no-pressure free estimate with Vinyl Light Windows & Doors.
Canadian Government Grants to Help You Save
Energy-saving home improvements are more accessible than ever! Check out how you can save up to $10,000 with Ontario windows rebate program or receive up to $40,000 with a new interest-free Canada Greener Home Loan
Learn more
Sturdy fiberglass screen
Positive locking cam with secondary security lock
Sophisticated drainage design

​​​​​Continuous «High Pile» weatherstripping
4mm glass with Low E + Argon + Warm Edge Spacer
Strong multi-chamber vinyl frames that will never rust, warp, or peel

Energy-efficient design
Designed to meet Egress specifications
Designed to fully meet ENERGY STAR® qualifications
Types of Basement Windows
Any window style can be used for basement, but sliding style windows dominate because of the maximized glass surface, price and unobstructed operation. When Casement Hopper or Basement window are the best to qualify for Egress, because they hinges like a door to give the maximum opening.
Single, Double or End Vent Sliding Basement Window

Horizontal sliding basement windows are the most popular choice for basements, because they have thin sash to increase a glass area and are functionally ideal for short windows.

Single Hung Basement Window

Vertical sliding windows are not as common for basements, but it might be a good choice when the window is tall and narrow.

Double Hung Basement Window

Vertical sliders with both sections to open give an option to get a breeze from top and bottom and make it easy to clean an outside glass with a tilt in option without removing a screen.

Awning Basement Window

Awning window is 2nd in popularity for basements because of its clean design, 1 glass with no split, better seal compared to sliders, no tracks to catch the dirt, but it needs a space in front of it to open and its sash is thicker: 3.5" vs 2.5" in sliders.

Hopper Basement Window (inside view)

Hopper window hinges at the bottom and opens to the interior of your home. It has some of the benefits of the awning one, but sometimes is hard to reach to open.

Casement Basement Window

Casement window is almost like an awning, but opens on the side and all the way 90 degrees. It would be good for a walkout basement where the windows are tall or when a large cut out opening was done.

Casement Hopper Basement Window (inside view)

Casement hopper window is hinged and opens like a door inside the house. It is an ideal window to qualify for egress because it gives the maximum fire route escape opening.

Basement Window (inside view)

Basement window was the popular style that was used back in the days. The top hinge construction allows the basement window to open inward and it's also a good option to pass egress.

Fixed Basement Window

Fixed window delivers the maximum performance, as it is the most insulated: 1 piece frame with no separations and it lets the most natural light in: no screen, thin sash, solid glass. It should be considered for all windows that don't need to open like a cold room or laundry.
Upgrades Options
Exterior & Interior Colors

Great selection to perfectly match your brick, siding, soffits and more.

Grill Designs

Add a distinctive touch with many grilles types. Choose or create your own design.

Privacy & Tinted Glass

Add the privacy to your washroom windows or an extra sun protection.
Parts Options
Vinyl Trim & Corner Sizes

2 3/4" and 3 1/2" Wood options available

Vinyl Jamb Sizes

1 3/8", 2 3/8", 3 3/8", 4 3/8" Wood options available

Vinyl Brickmold Sizes

1/8", 5/8", 1 1/4", 2" Aluminum capping available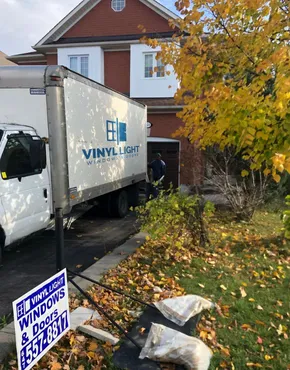 We can offer you unbeatable basement window prices and provide top-quality installation and replacement services. Our windows will outlast any steel or wood frame basement windows and serve you a lifetime.
Basement Windows Replacement in Toronto & GTA
In addition to offering the best basement windows for sale in the GTA, we also enjoy helping our customers to achieve their vision of a perfect home by giving professional advice and picking the right set of windows.
However, we do realize that the price is just as important as the quality - that's why our basement windows are never expensive. We buy factory-direct and enjoy major discounts from manufacturers, which helps us to keep our window prices really competitive.
Our main advantages are:
35+ years of professional experience in basement window replacement;
10,000+ windows installed;
Outstanding customer service record (proven by our near-perfect score at HomeStars);
Availability (we've got locations all across the Greater Toronto Area);
Worry-free installation (our installers are covered by the WSIB and liability insurance).
So if you're still asking yourself "What's the best company offering basement window installation near me?", the answer is Vinyl Light.
If you'd like to inquire about the cost of basement windows in Toronto and the Greater Toronto Area, please contact our sales team via phone, chat, or our free quote form.
Our Latest Reviews on Google
Helpful Articles
We'd like to share our knowledge and experience.
What is the black mold on windows and what causes it to grow? How does black mold affect our health? And how to clean black mold on windows?

Windows replacement is a very important part in the renovation process. In most cases homeowners compare vinyl vs wood windows.

As soon as you choose to buy windows in Toronto consider installing them by professional Toronto replacement window company.
Request a Price Estimation Today
We are usually available to reply within 24 hrs