Black frame windows are becoming more popular and are commonplace in interior and exterior design.
When and where did the fashion for black windows start? It originated in the industries and warehouses of the nineteenth century. The dark windows trend doesn't seem to be going anywhere anytime soon.
These days, black windows can be found in both renovated residential houses and beautiful loft condominiums in inner cities.
Black windows go flawlessly with a wide range of housing styles, including farmhouse, modern ones and many others in between.
Find more information here:
How much does it cost to replace windows in a house in Canada?
Popular window styles for homes in Ontario
Are Black Window Frames Popular?
Modern black frame windows give your home's exterior and interior a distinctive look and definition. You might be struck by the dramatic appearance they produce when you peruse images of homes with these windows. White walls are frequently used in interior design to create the impression of a contemporary art museum.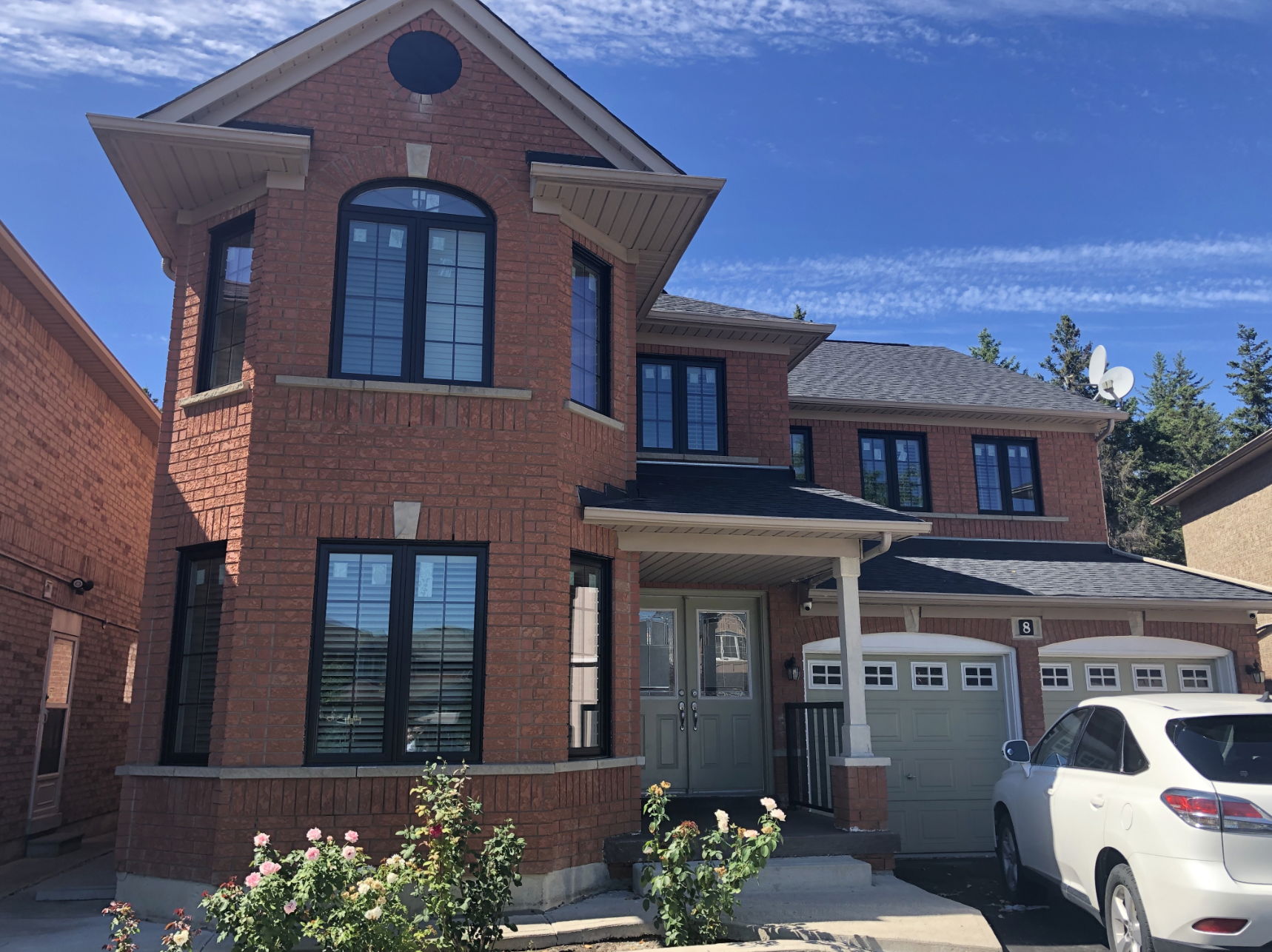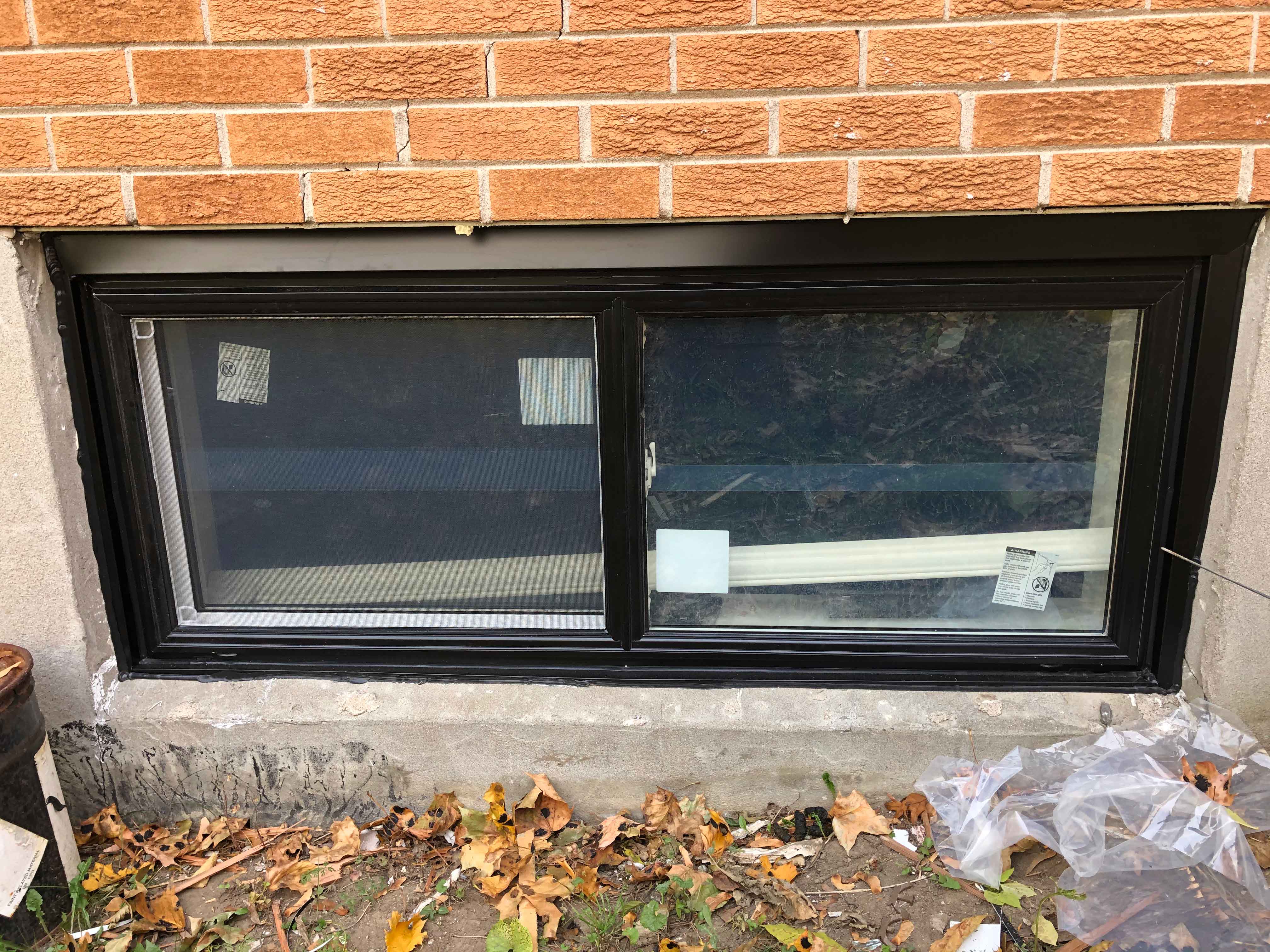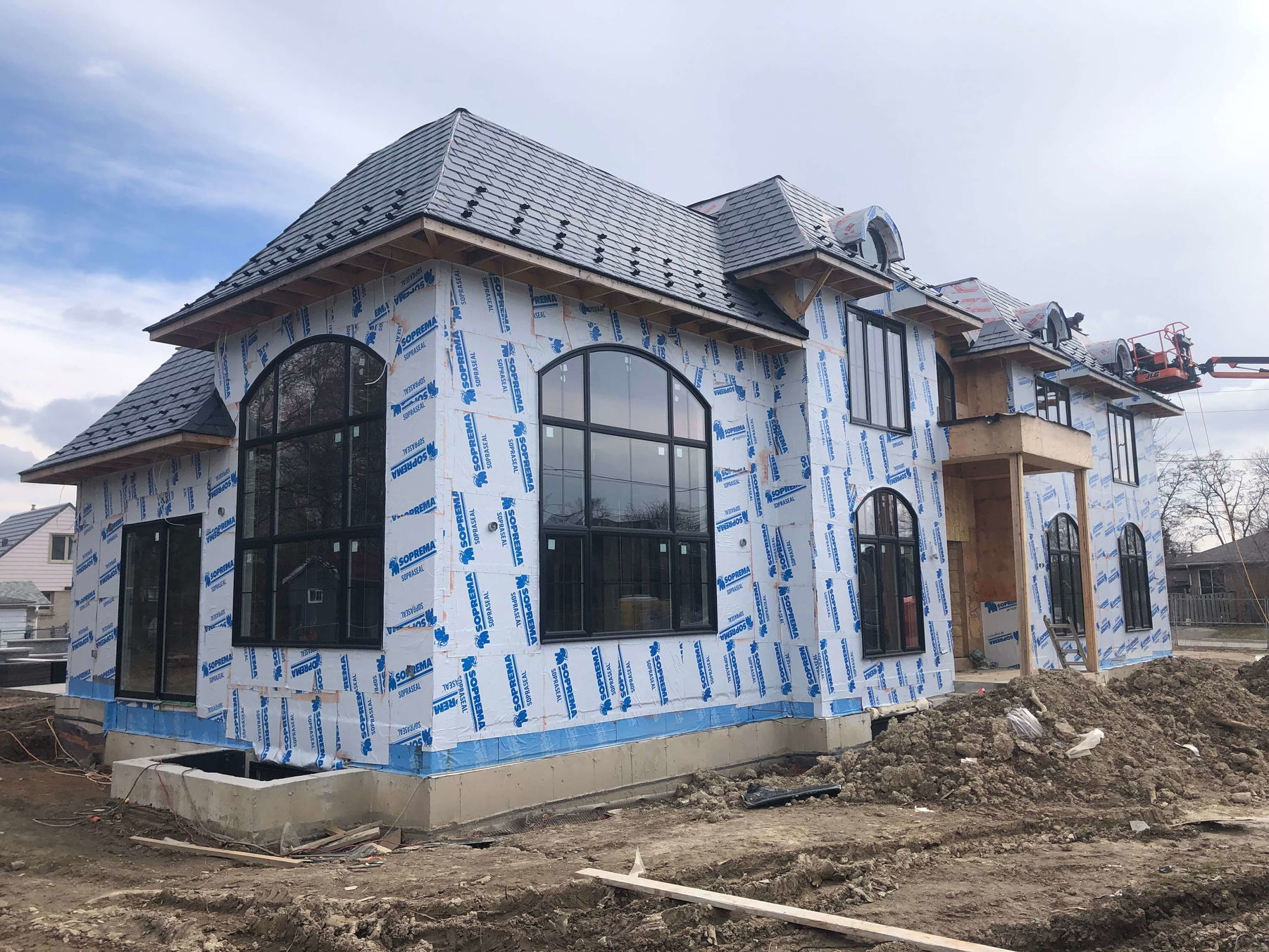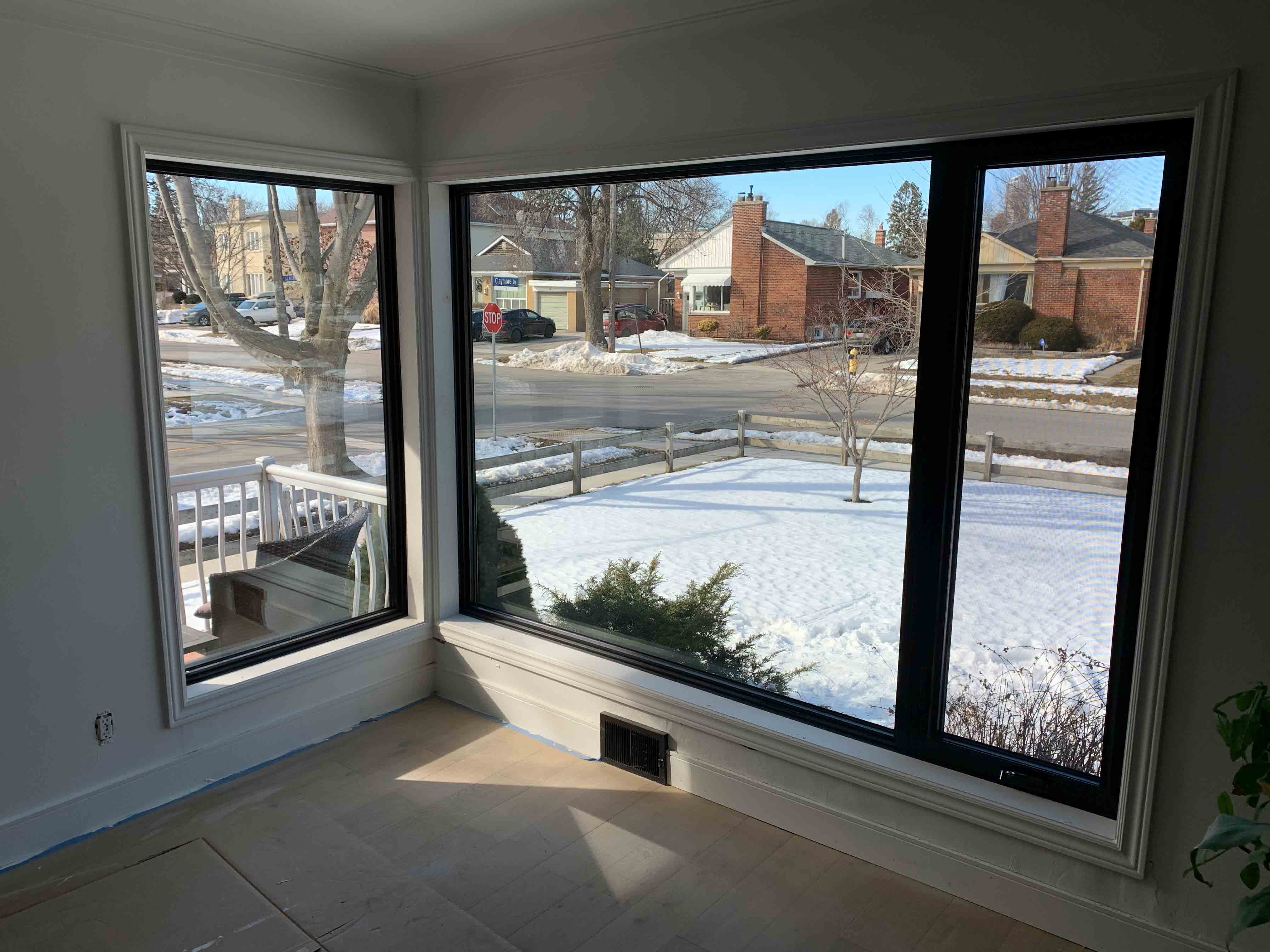 Black windows are more expensive than standard white frames, but they are worth it. In any home, the change from white to black window frames is immediately apparent. Particularly if the walls are bright and the frames are dark.
Black window luxury impressive frames show that the owner has a good taste and that the windows were more expensive.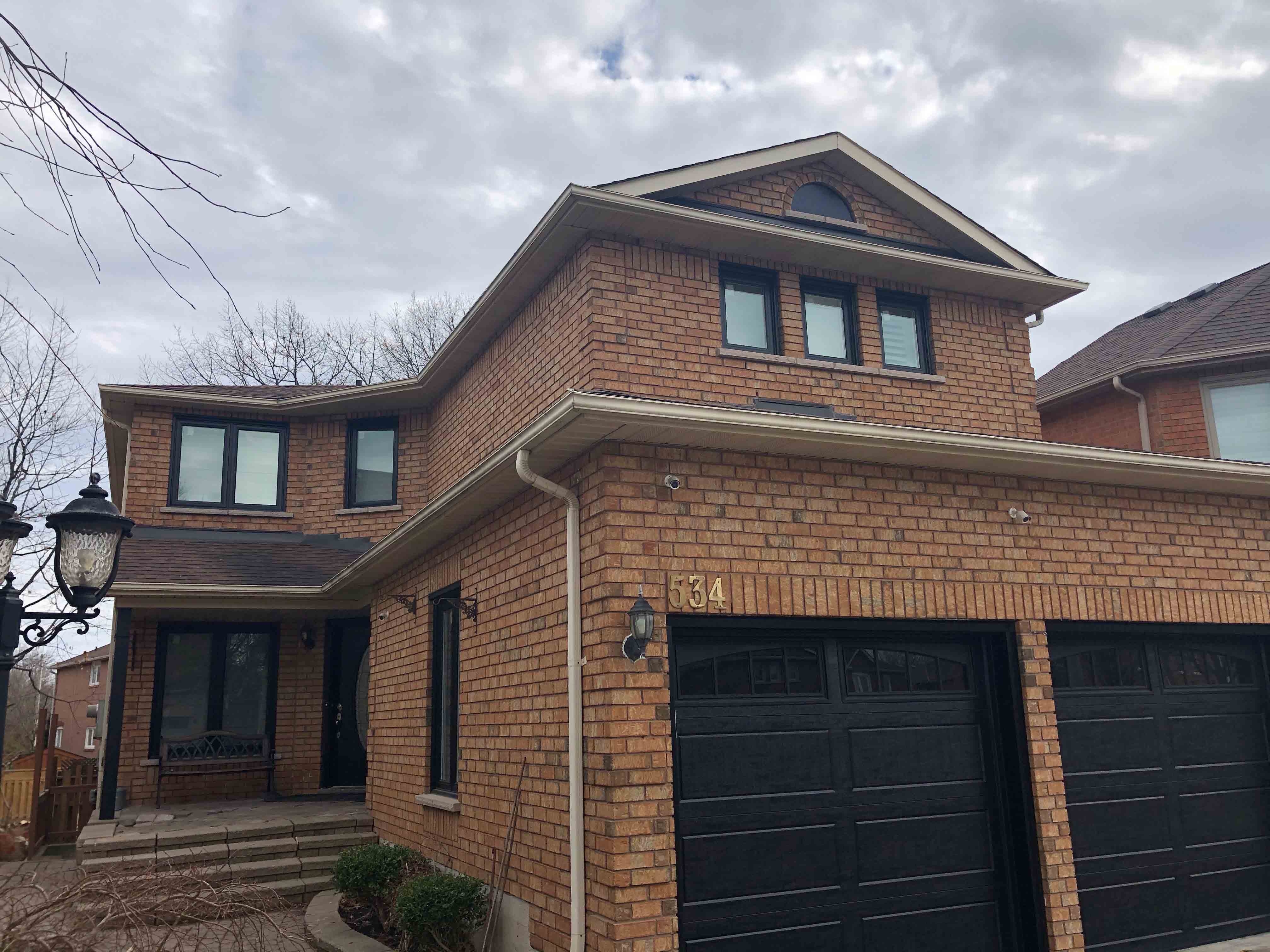 In 2022-2023 black frame windows will be still popular and in high demand in Canada. They are incredibly well-liked because they easily match so many colors and styles as well as having a contemporary appearance.
Black has a striking visual impact and it is a bold, strong color. Currently, 60-80% of orders for coloured windows are for black windows.
Considering this high demand, it is simple to conclude that black windows will be in trend in the Canadian window market for a very long time.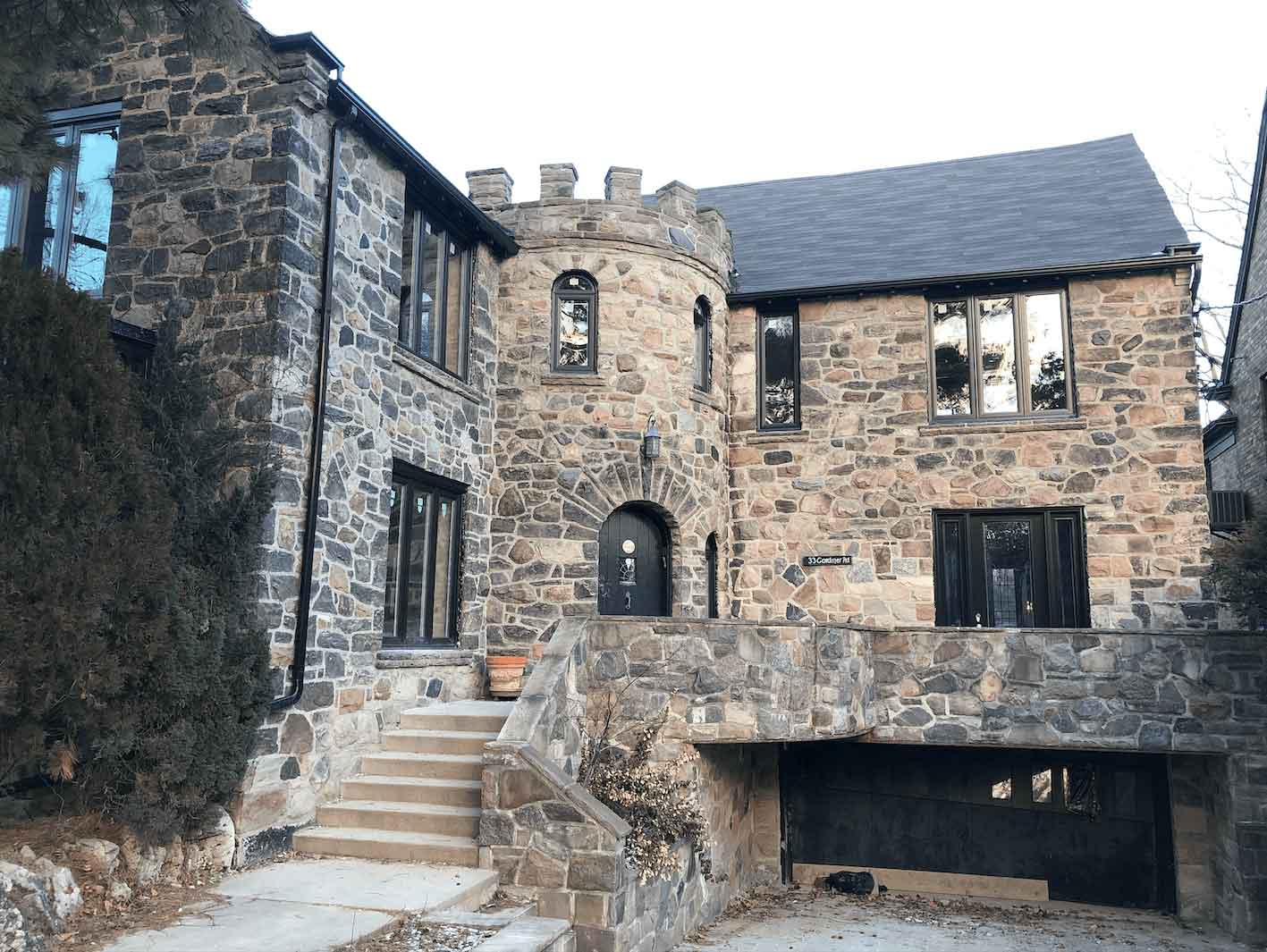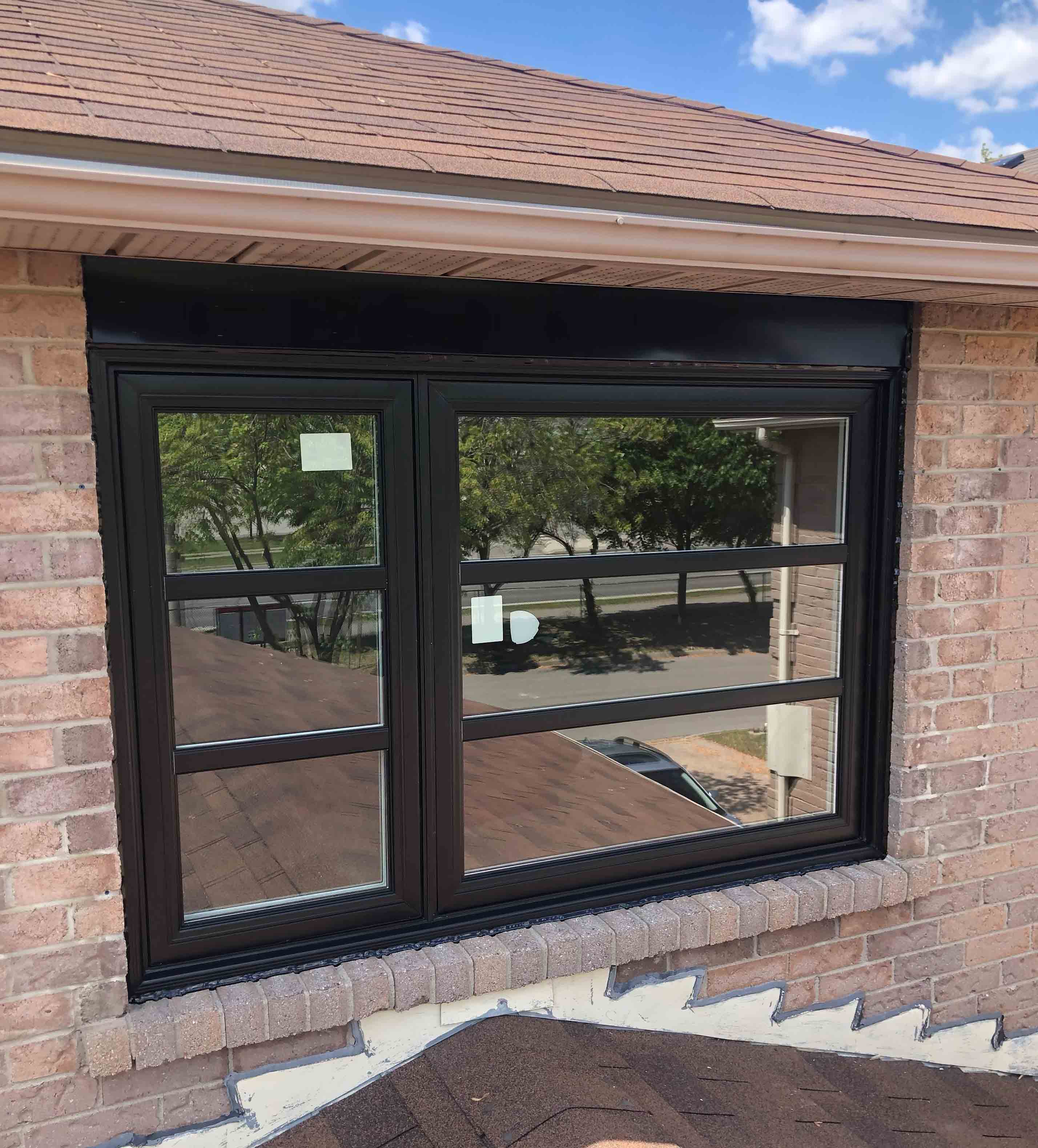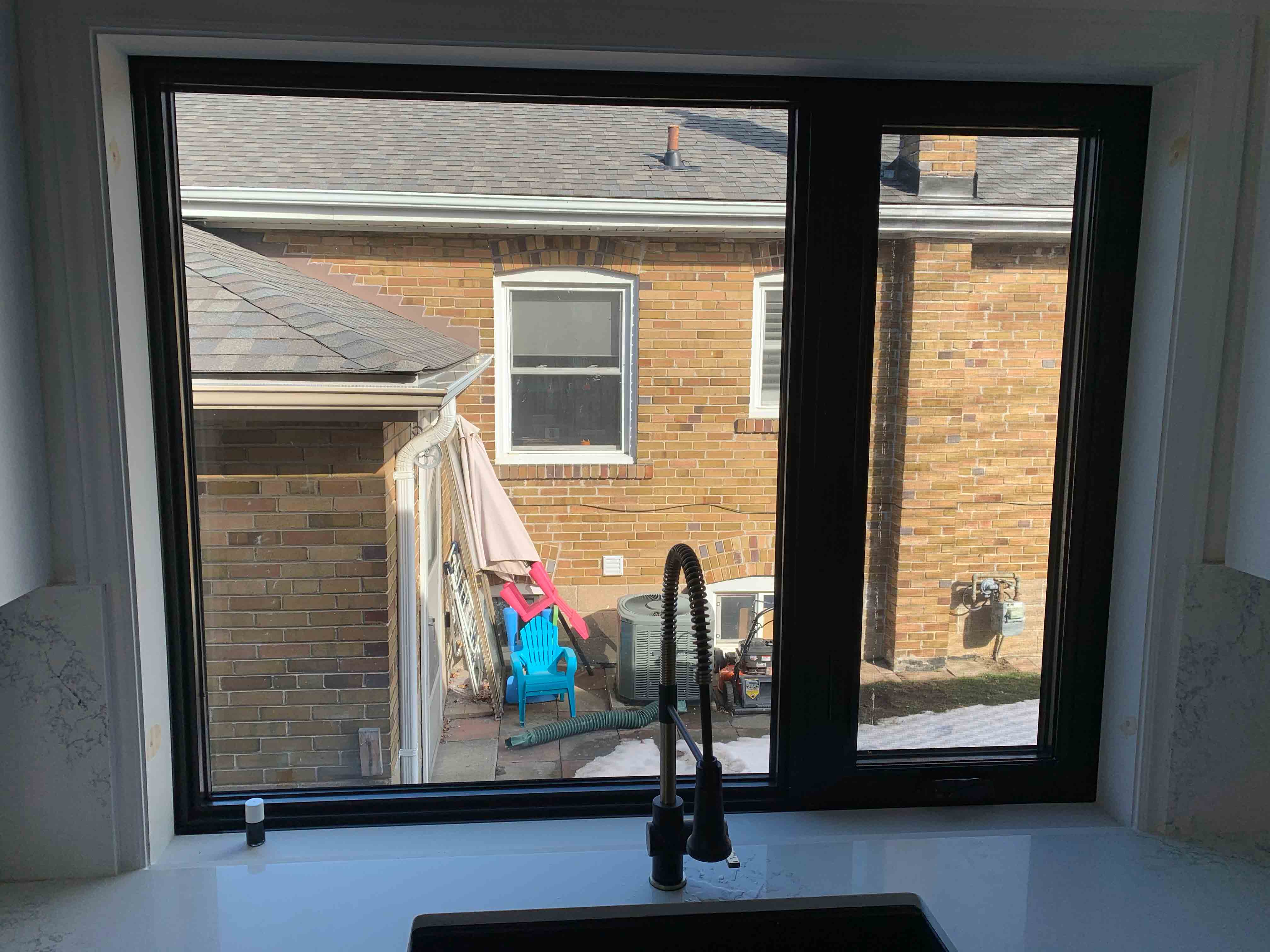 Black Frames Windows Pros and Cons
| | |
| --- | --- |
| Black Frames Pros | Black Frames Cons |
| Black frame vinyl windows emphasize the style of your home. You might be impressed by the dramatic appearance they produce when you see homes with these windows. | Black window frames vs white are usually cost more. |
| No fading. Do black window frames fade? No. High-quality paint specifically for vinyl windows is applied during the windows' production process. | Black vinyl windows as well as other custom color ones require more time for production. |
| They draw attention to your view of the outside. Black windows accomplish the same thing for your vision that a simple black frame does for drawing attention to the art itself. | Considering proper window coverings. Look for window coverings that can be completely drawn back during the day, like drapes on rods to clear the window. |
| Window treatments are not necessary. These windows are intended to stand out and make a statement, you might not need to cover them. | Avoiding a gloomy look. If you believe that black windows against a dark facade would bring a touch of melancholy, think about adding some white or woodgrain trim around them to make things stand out. |
| Beautiful at night. These windows provide stunning views of sunsets and clouds reflecting sunlight from the outside. The interior lighting then conveys a welcoming and friendly message. | |
| It is fun to play with white. When dark sashes are used inside, white walls give the space a sleek, contemporary appearance. | |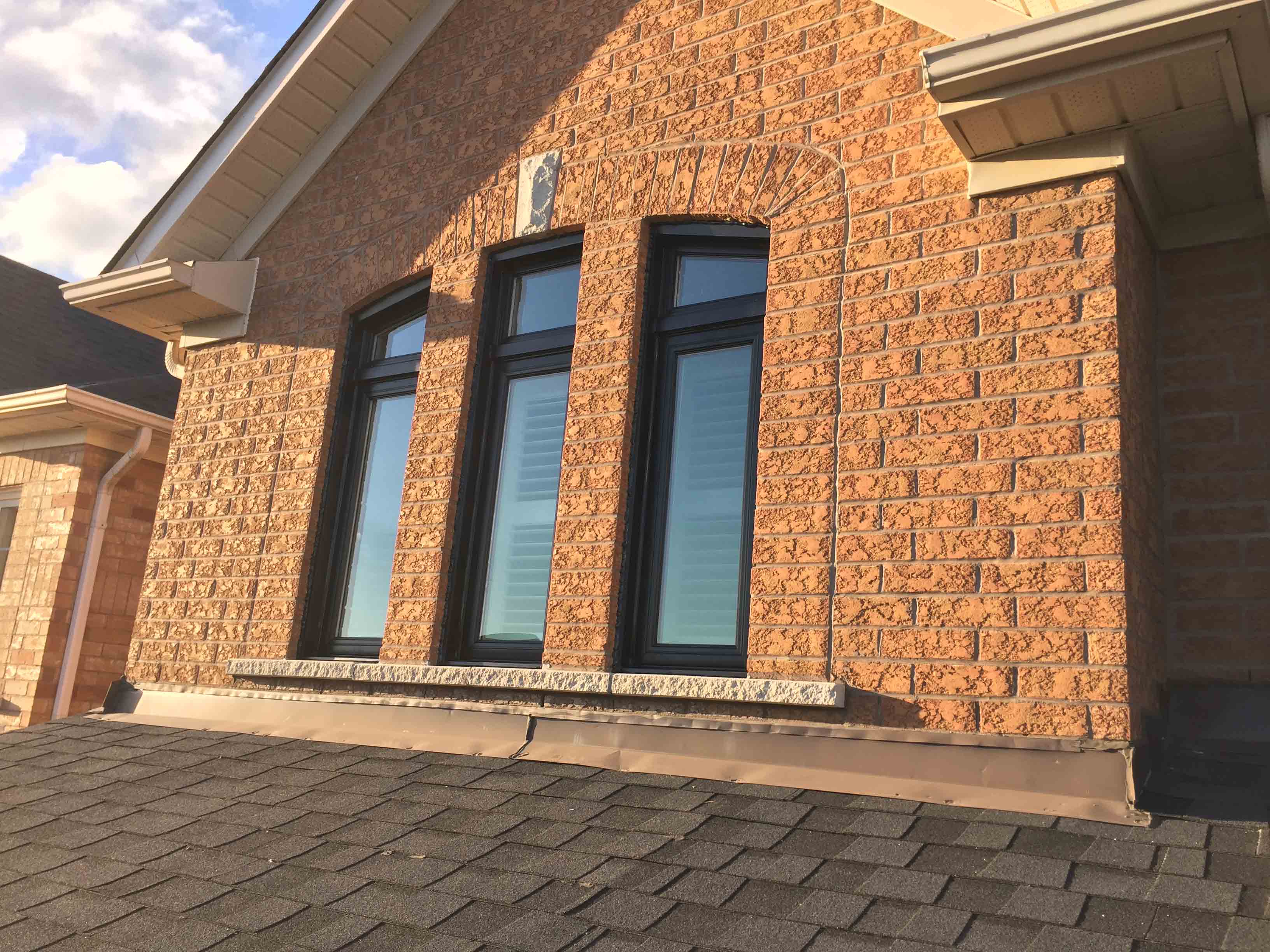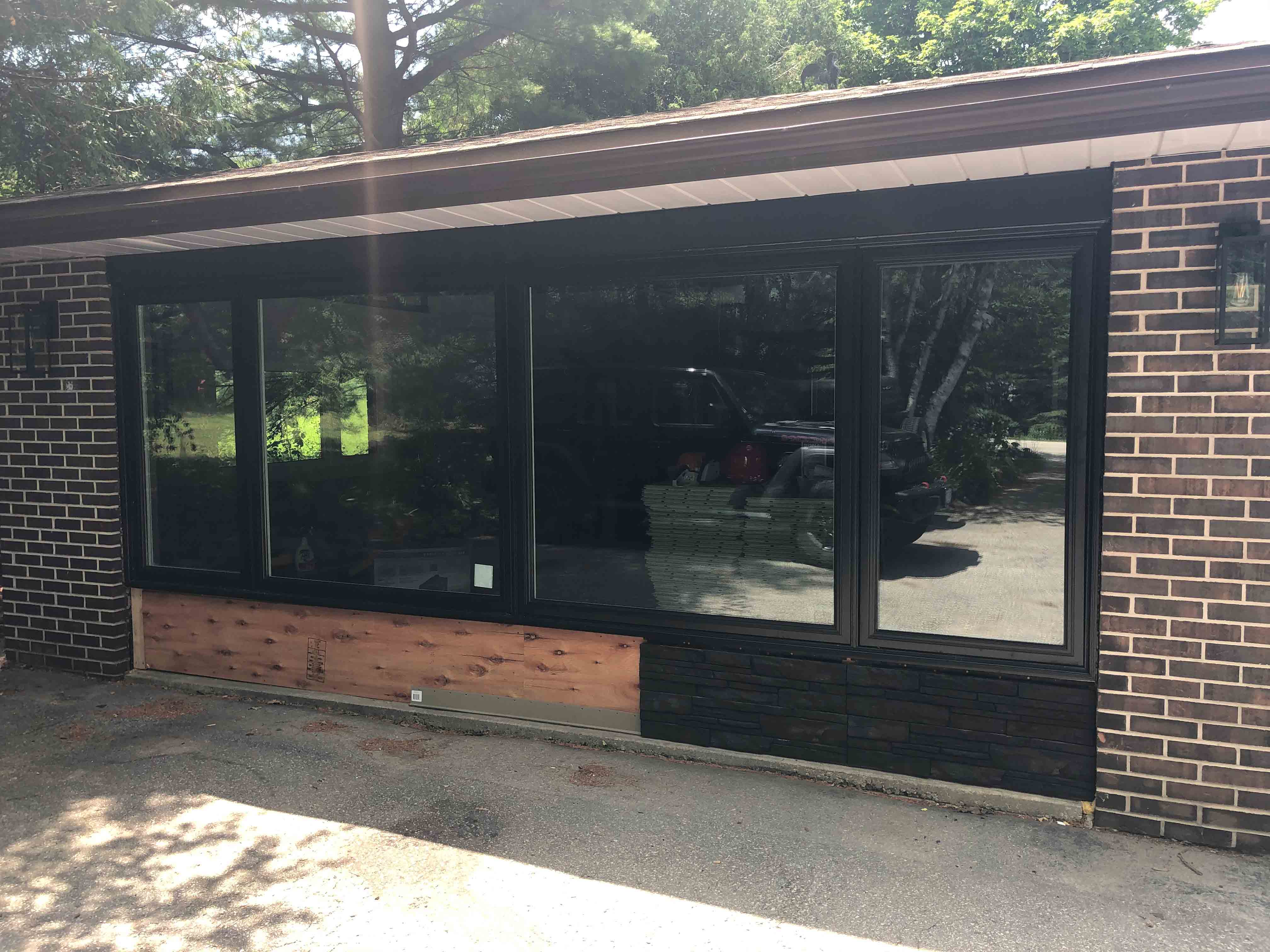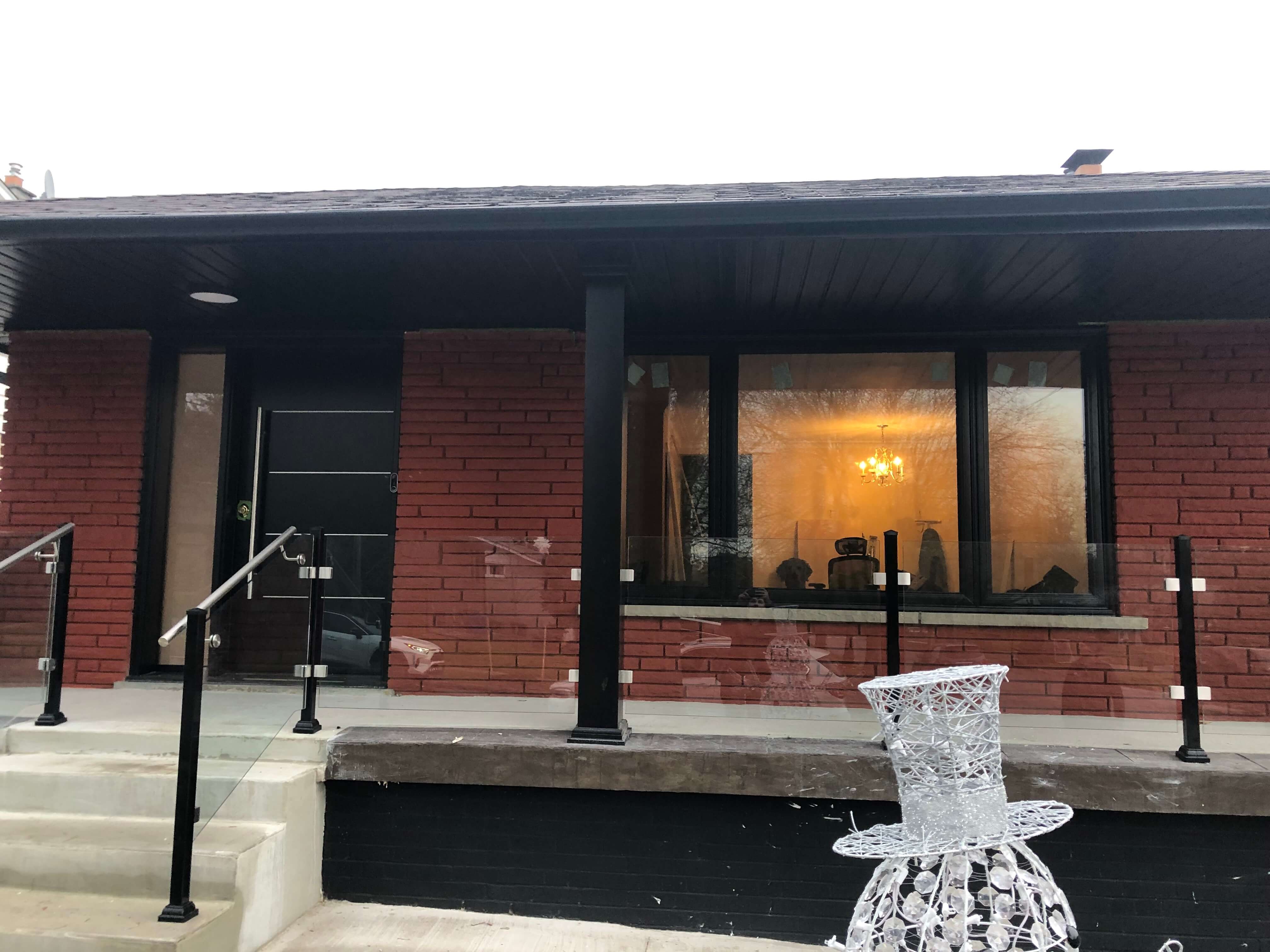 How Much Do Black Frames Windows Cost?
The black frame house windows cost as much as any other color like beige or gray. They usually add about 15-20% to the white windows cost painted on the outside and 20-25% more when painted inside. It is an extra investment which will definitely increase the value of your house.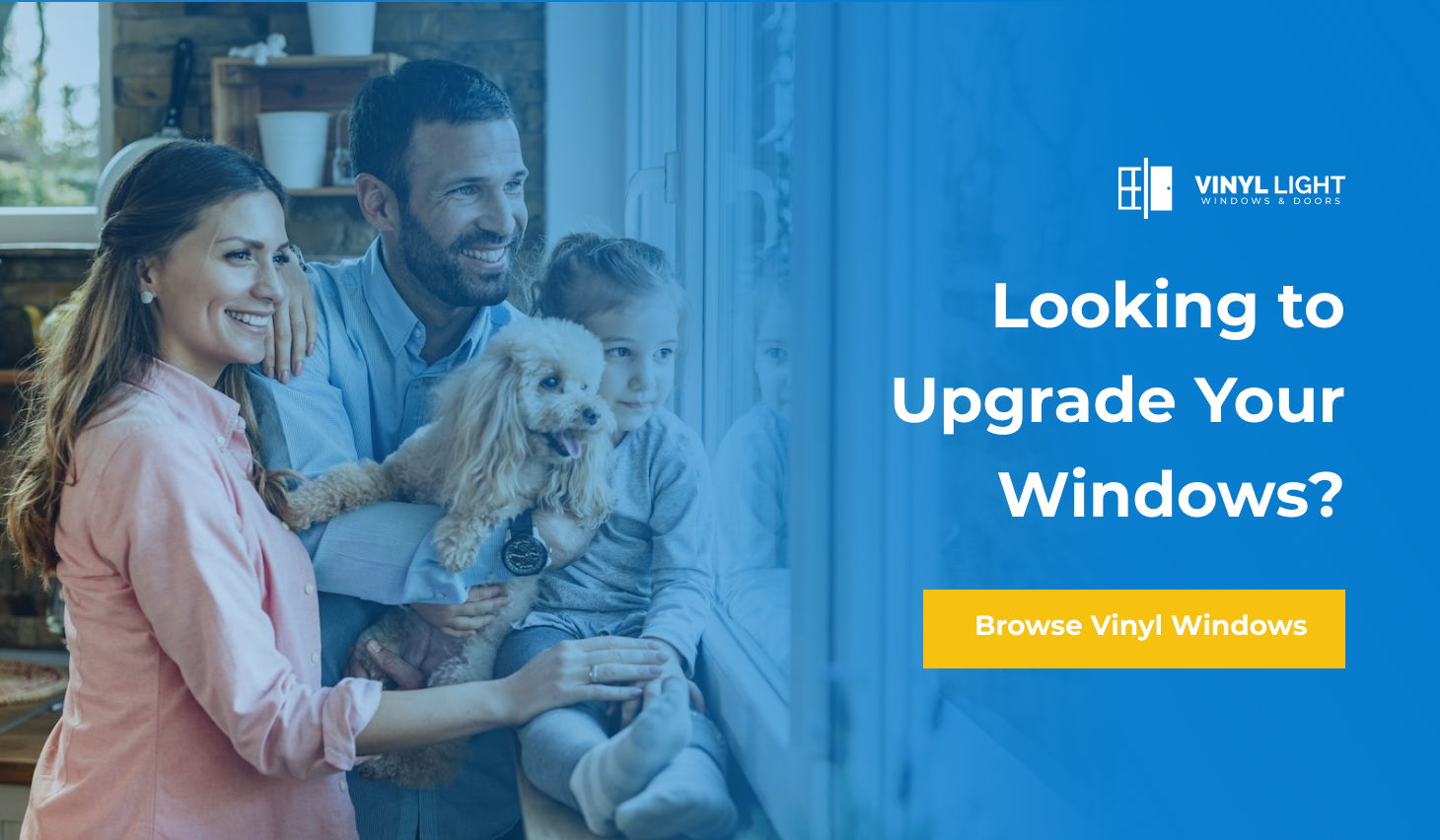 Upon just asking how much do black frame windows cost, consider the following factors which give an impact on the future window project expense. You can choose the ideal black windows for your house and be aware of any price impact by keeping the important points below in mind when shopping:
High-quality window materials of which Vinyl Light is highly proud.
In-house painting process guaranteed of no peeling, cracking, bubbling or chipping.
Windows' dimensions. Of course, large black frame windows will cost you more than the same one in white.
Windows' styles. Casement windows and awning windows will cost you more than let's say sliders or single/double-hungs.
Glass type and design options, like triple pane or grills.
Replacement project size. Whether you choose a full house windows replacement of just a partial. Upgrading all windows at the same time will end up with a better deal. Especially by adding entry doors, French or patio sliding doors.
Installation type and extra work on the site if applicable. Retrofit vs brick-to-brick installation is less expensive, but only a window technician can let you choose or insist on your house's specific needs.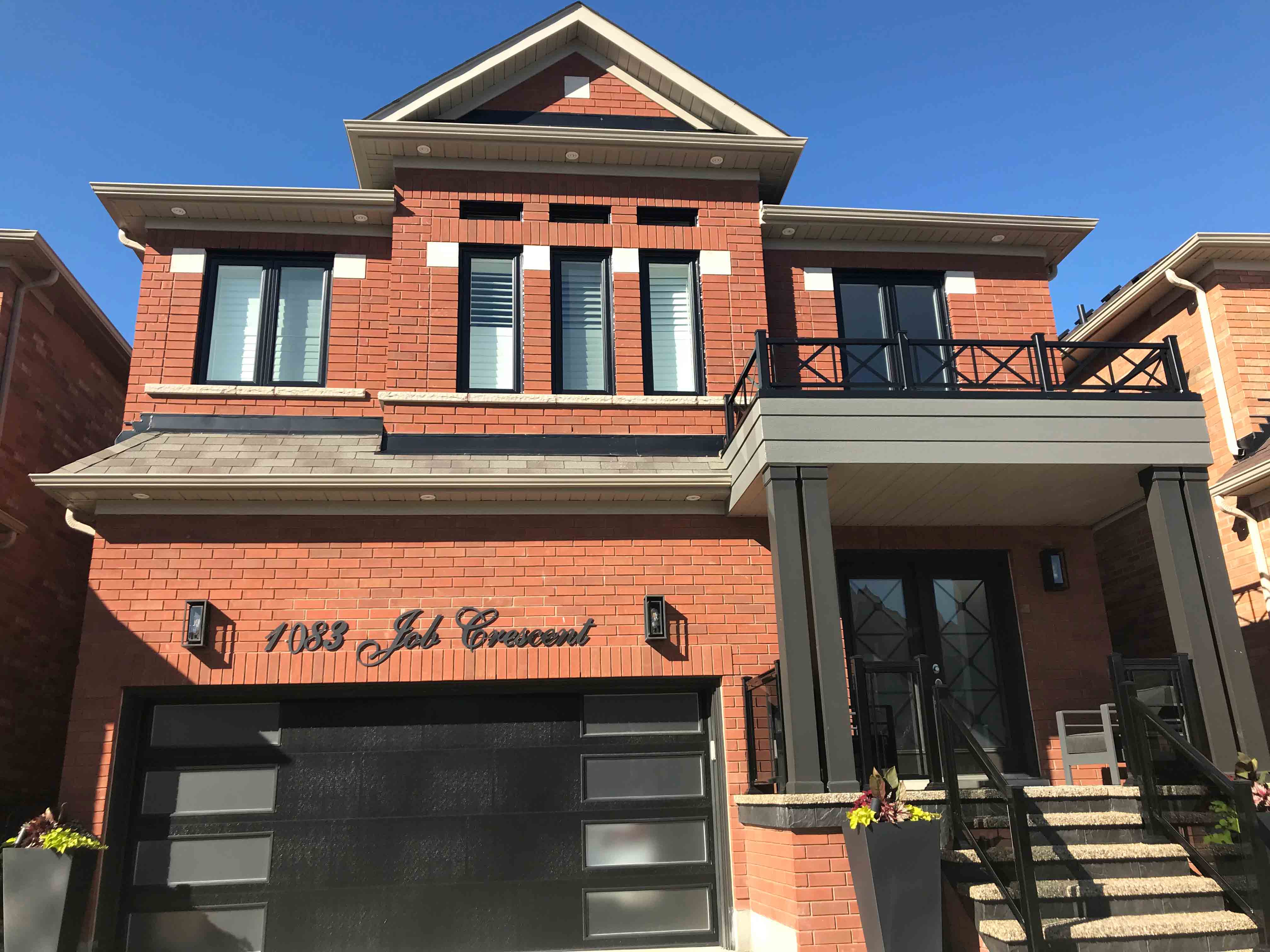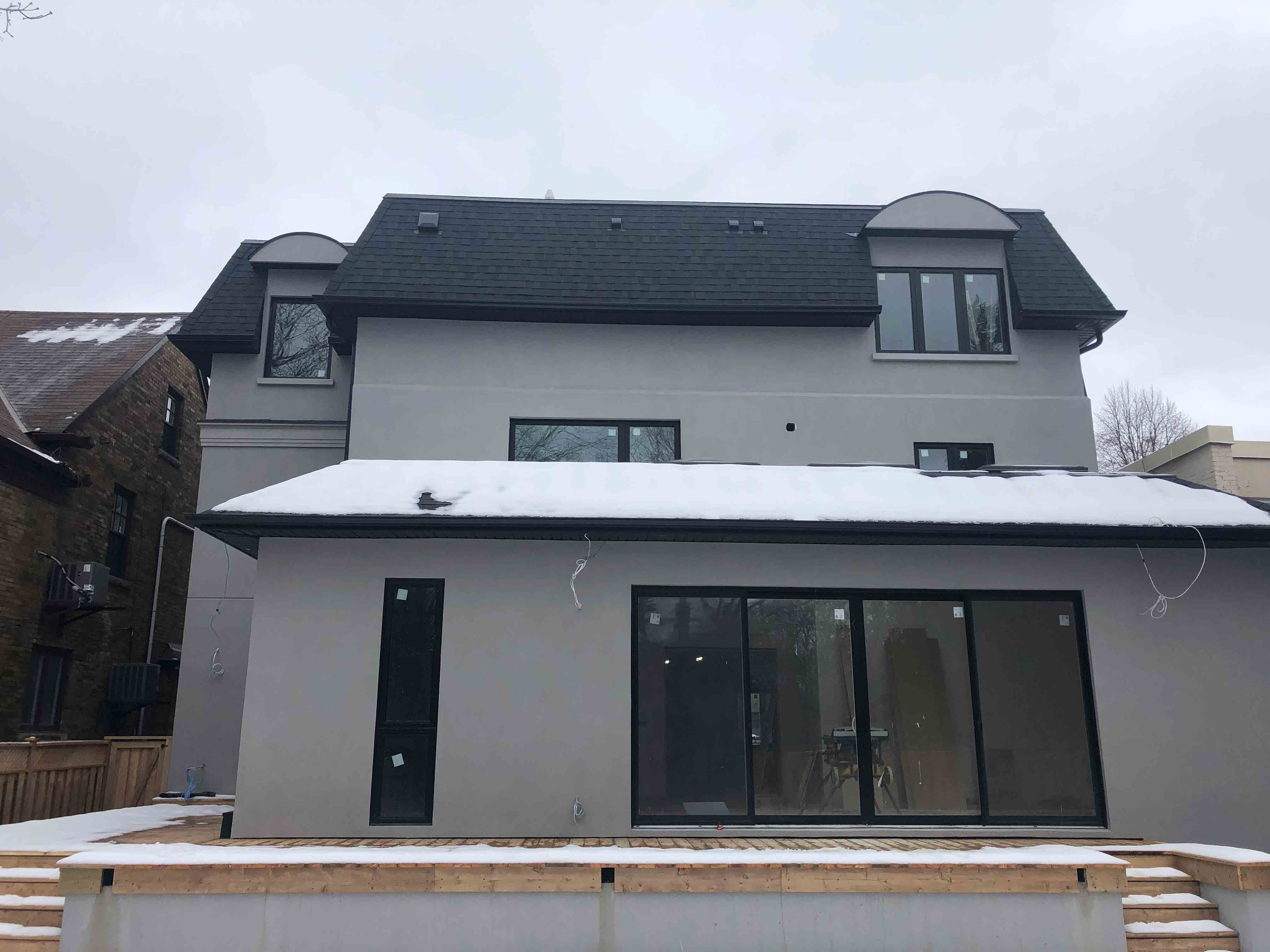 Black Frames Windows Ideas
Black windows are the newest popular trend in home construction.They have been around since at least the 19th century. Black-framed windows were frequently used in warehouses, factories and industrial-style structures. They eventually entered residential buildings with remarkable popularity.
Black windows work well with a variety of home designs. The Modern Farmhouse, Modern and Transitional architectural styles with black window frames white trim are the most prevalent.
Black is a strong hue that has a lot of personality and definitely makes a statement. Black windows undoubtedly provide contrast, which is a key component of outstanding design.
The following window styles look perfect in black:
Picture window with its thin frame.
Casements.
Bow and bay windows.
Windows with black grills.
Larger windows, including complete walls of glass, are being used by architects and construction professionals in their designs. These patterns are generally always completed with black frame windows exterior and black frame windows interior and are used in practically all modern homes styles.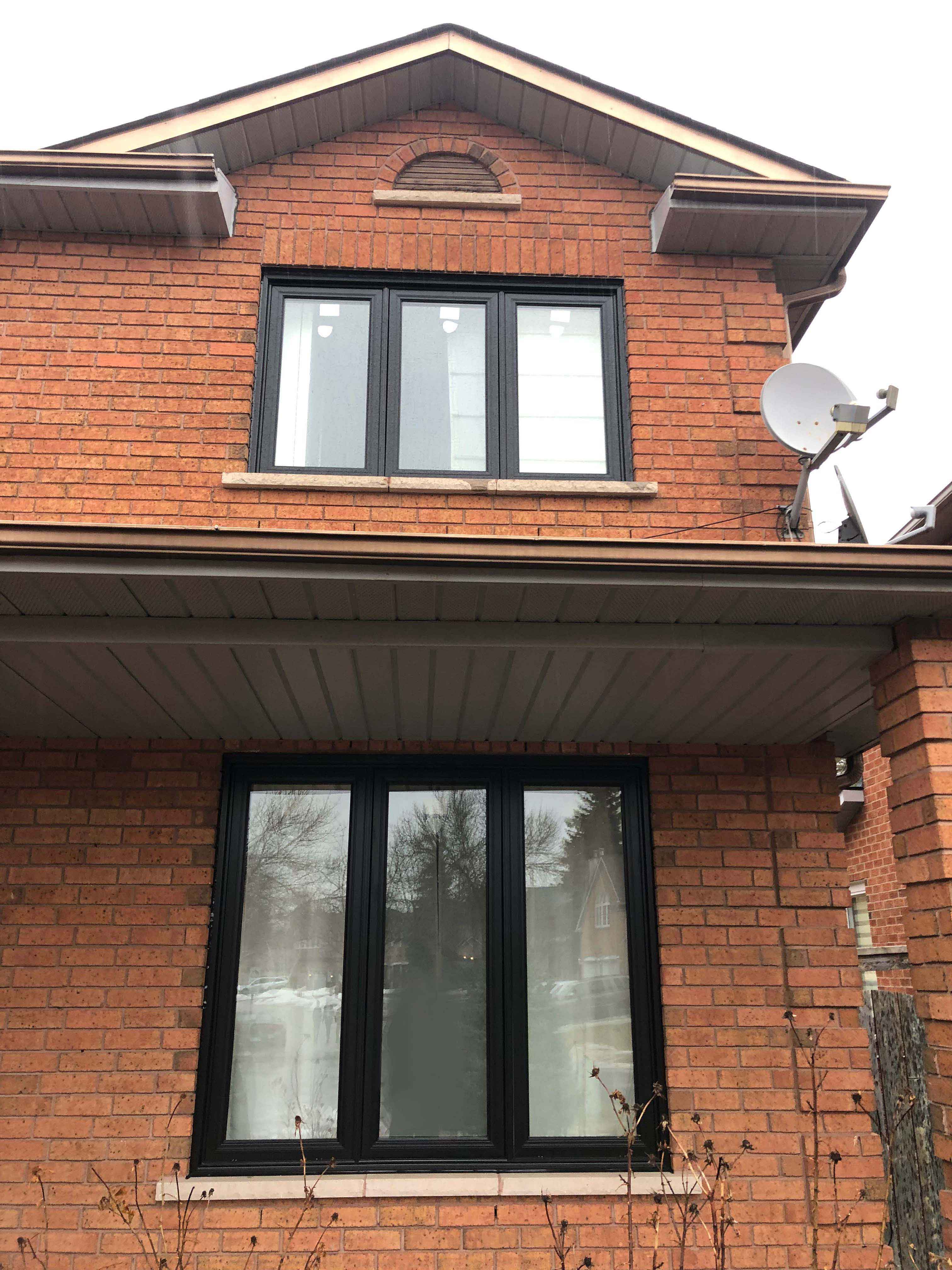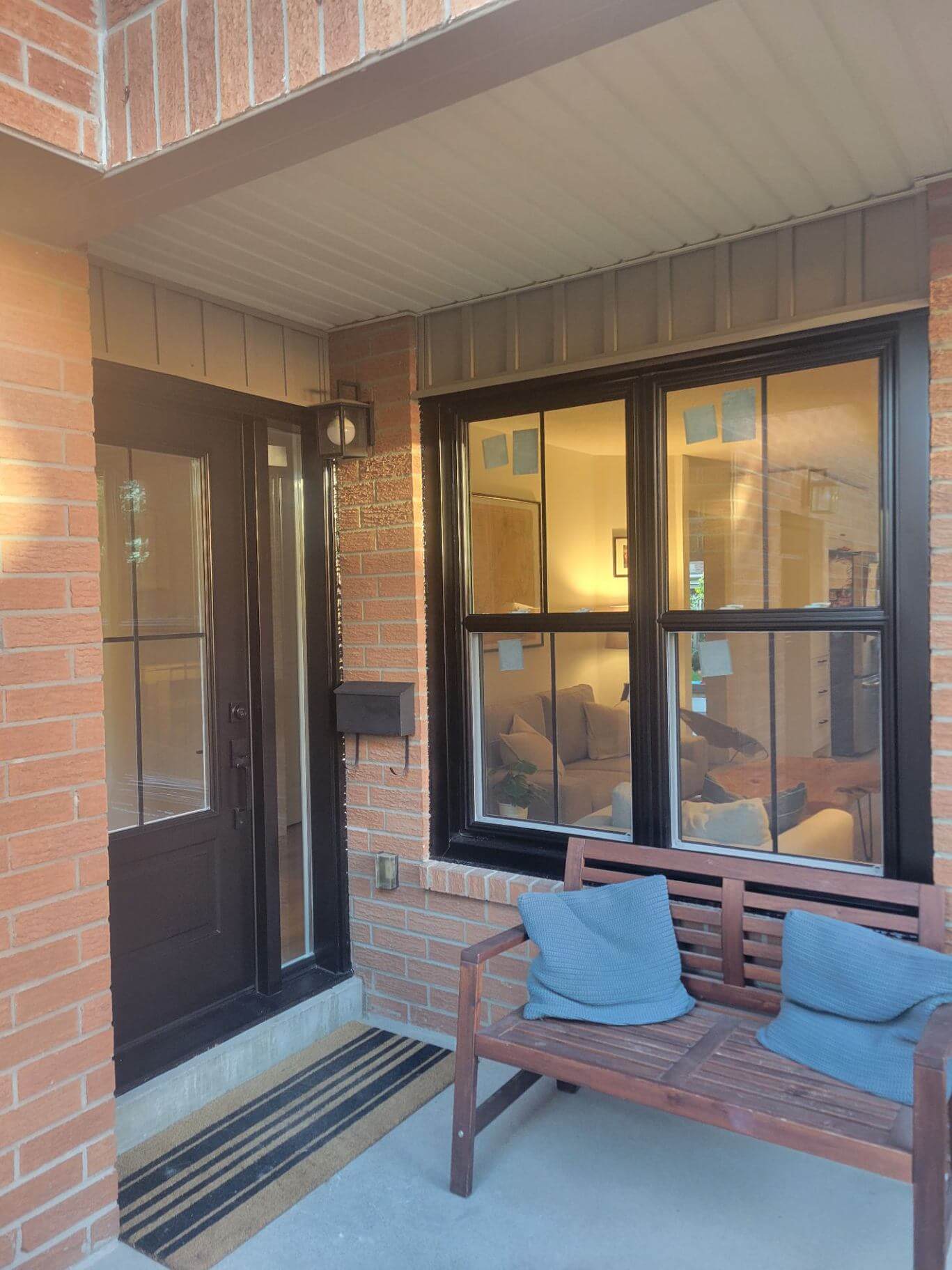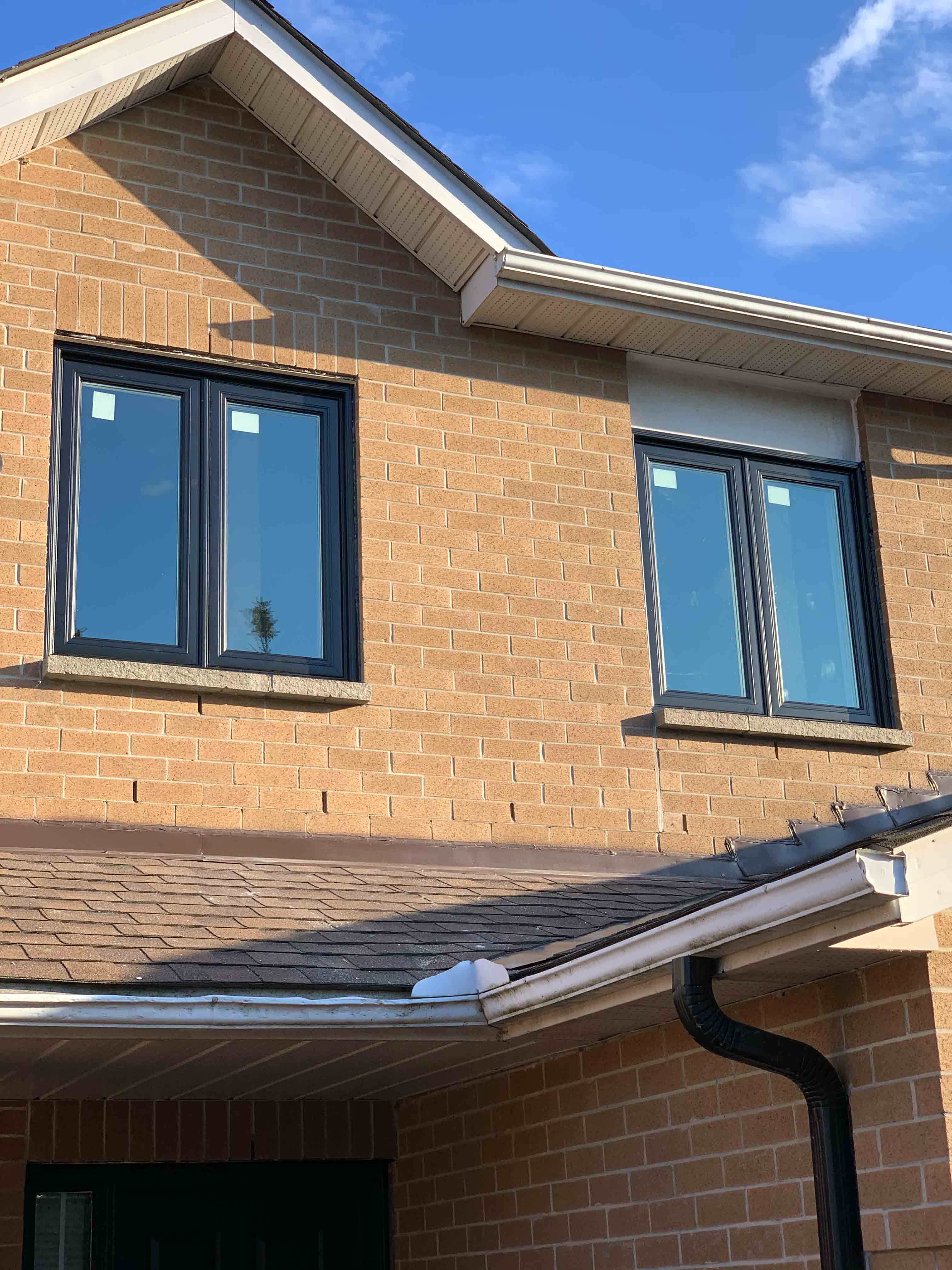 Will Black Window Frames Go Out of Style?
New windows with black frames will never go out of style. Black windows can be found all over commercial, residential and industrial buildings. This window color is definitely a safe choice option.
Black window frames look perfect on brick houses as well as on stucco. The majority of modern homes' designs have full glass oversized windows with black frames.
Let's also take black as a color. Black has consistently been in style for many years. It's a really dark neutral color that complements anything. It can't be compared to anything like purple, green, red, or orange.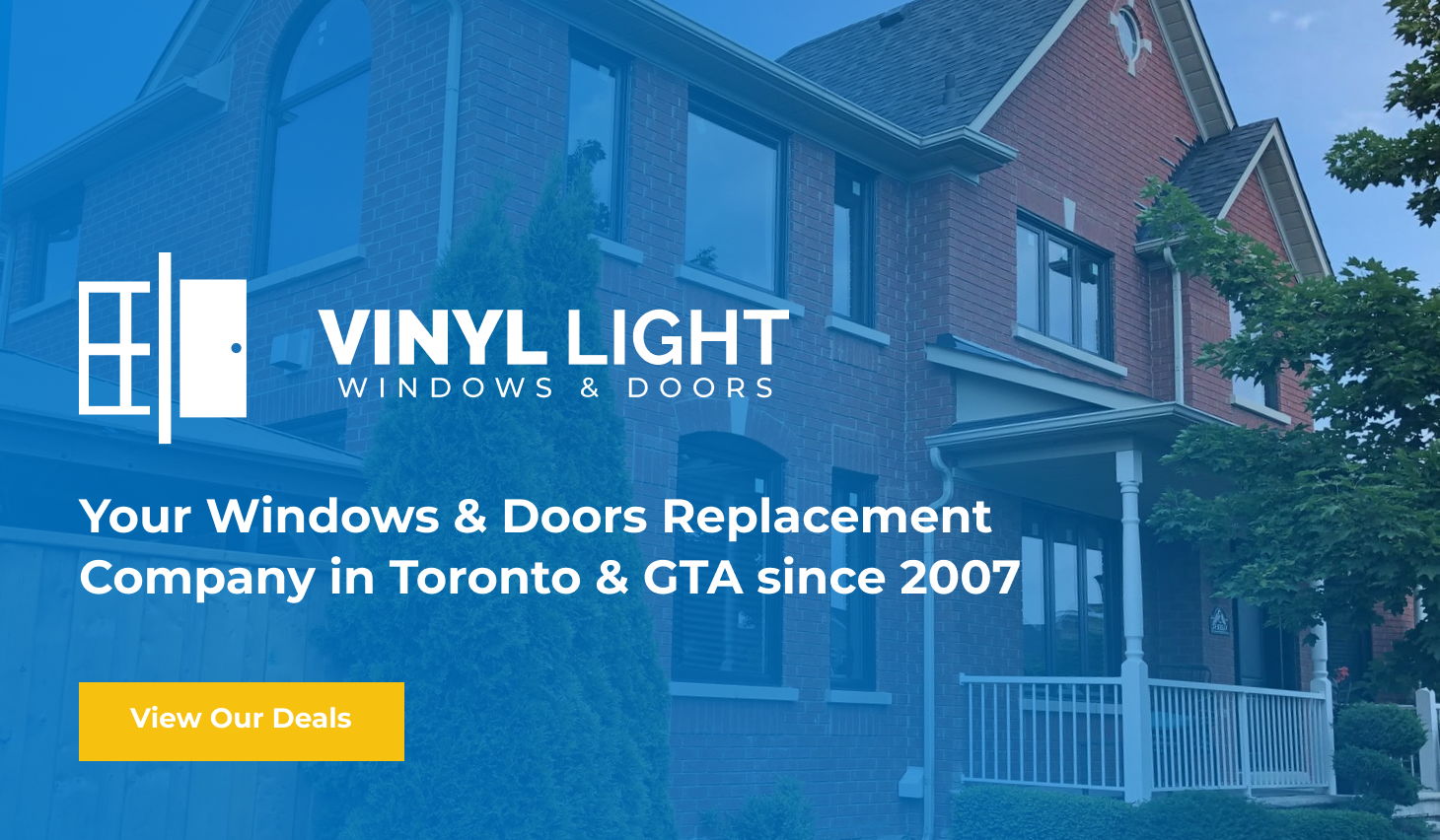 Contact Vinyl Light Windows and Doors to get a free quote on your future project in Toronto, Ontario GTA! Refresh your house with our durable black vinyl windows!