Black French exterior doors have become very popular in Ontario. Black accent color fits ideally to modern building structures. More and more Canadian homeowners replace windows and doors in black color, and not only in black from exterior but from interior as well. A lot of furniture designs come with black accents, making the home look modern.
For numerous reasons, French patio doors have remained a common style for hundreds of years. Their sophisticated appearance enhances any modern and traditional home, and their adaptable design offers a wealth of benefits.
Don't hesitate to pick a modern French door for your home at Vinyl Light!
Please, read more here:
Inswing vs Outswing French Doors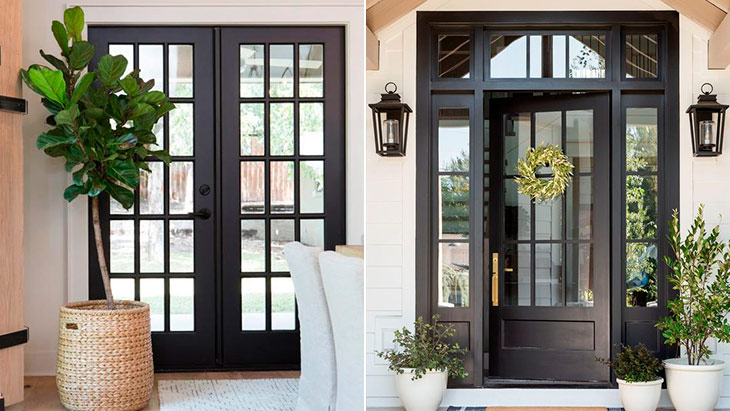 Black Exterior French Doors Configurations, Types and Styles
Exterior black French doors are a fantastic way to give a home more visual impact.
Black outdoor french doors or double front doors are two entry doors that are set side by side. They are hinged doors with hardware and knobs in the middle and hinges on the outside of each slab. One should remember that French doors and entry doors are equal in security and both play the same functions.
Benefits of French doors:
Great view and sunlight exposure.
Maxim ventilation and opening area
Customizable configurations to 3, 4 and more panels or sidelites and transoms
Many different sizes.
Miniblinds option.
Venting glass option.
Screen option.
Energy efficiency.
Security.
Durability.
Maintenance free.
Affordability.
Home value increase.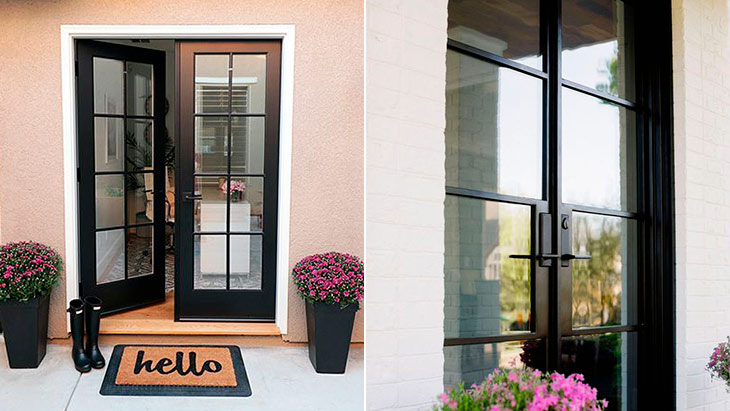 Black external French doors configurations, types and styles:
Black steel or fiberglass french patio doors (as well as any other custom colored exterior French doors) are all custom built to your preferences.
Material:
Configurations:
7, 8, 9 feet high.
2, 3, 4 panels
Double French doors with sidelites.
Double French doors with transom.
Double French doors with sidelites and transom.
Double French doors with topped arch or half circle.
One operational door - left hand or right hand.
Two operational doors.
Inswing.
Outswing.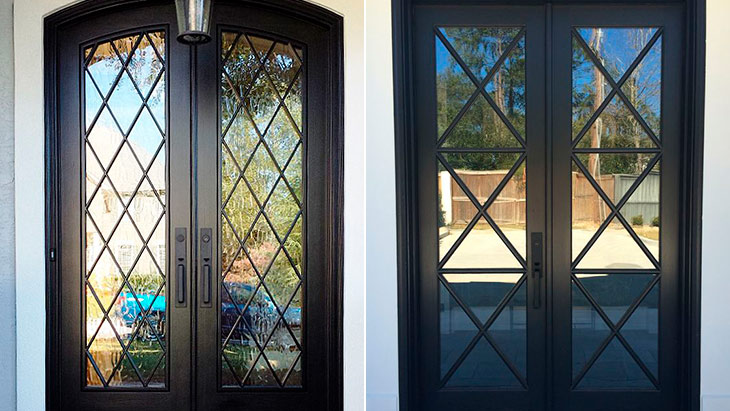 Types and styles:
Slab options.
Numerous glass design options.
Glass size options.
Grills options.
Hardware options.
Multipoint lock option.
Miniblinds option.
Venting glass option.
Any custom color option.
A doggy door option.
Screen option.
Modern Black French Doors Ideas
Modern black french doors are a great choice because they go extremely well with the dining room's decor.
When it comes to creating your future black modern french doors, the options are virtually limitless. You can actually design a distinctive garden entrance into your home yourself, choosing between steel, fiberglass, design glass options, and more.
Modern french doors in black or any other custom color can be used as outside doors or as internal doors without a homeowner being concerned about security because of their extraordinary functionality and versatility.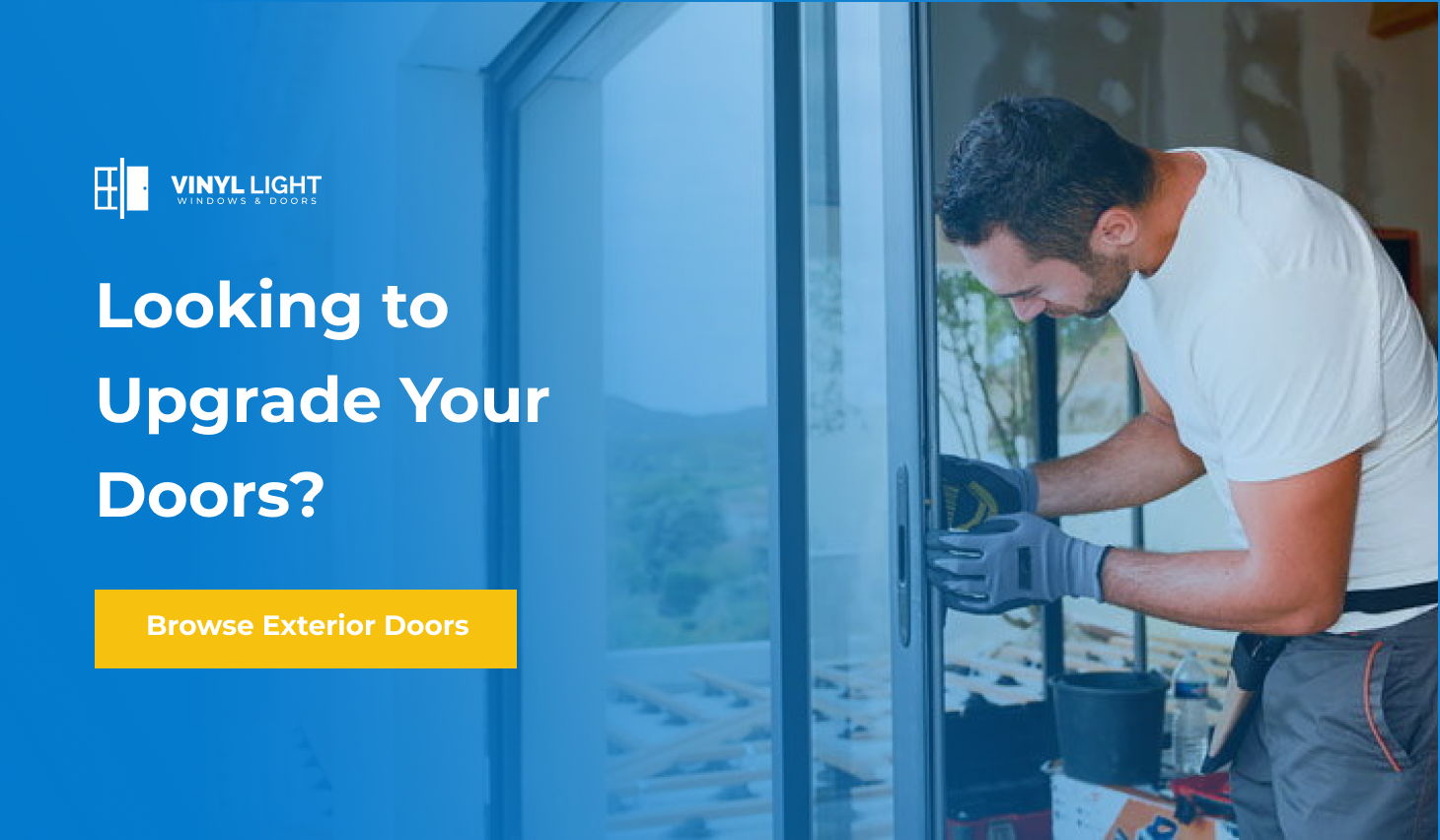 Black French doors look stunning with a full glass option. Not to interrupt the view of your garden, there are a number of glass designs which are clear with added textures at the same time.
Black garden doors with black grills will definitely benefit to complete the modern look of your house.
You may even pick a wrought iron glass to add a more solid and secure visual and functional effect.
Overall you may go wild in choosing your perfect modern French door.
Please, check our Vinyl Light website French Doors section. There are catalogs with thousands of door slabs' and glass options. Just build the door you want!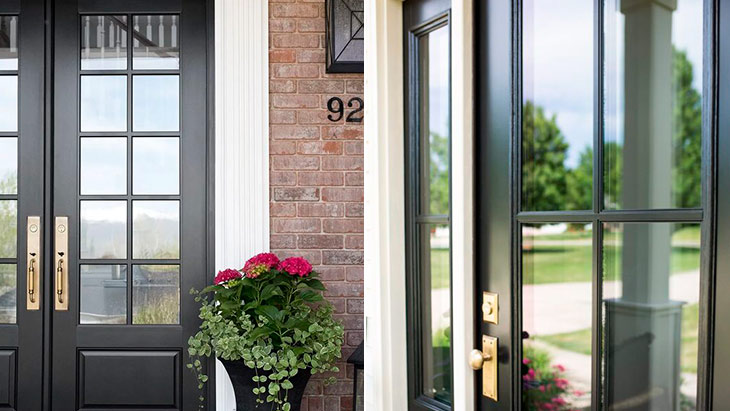 Best Place to Buy Black French Patio Doors in Ontario, Canada
Vinyl Light windows & doors provides a wide choice of black french patio doors in Canada. Our company gives you a possibility to choose the right dream black french patio doors for you, using our website www.vinyllight.ca
Either you already have an idea on your future new door, or need some guidance, please contact us and we will help you. Our experienced door technicians will assist you with a free quote including measurements.
All the premium materials are available at Vinyl Light Windows and Doors to replace your patio door with a brand-new French patio door.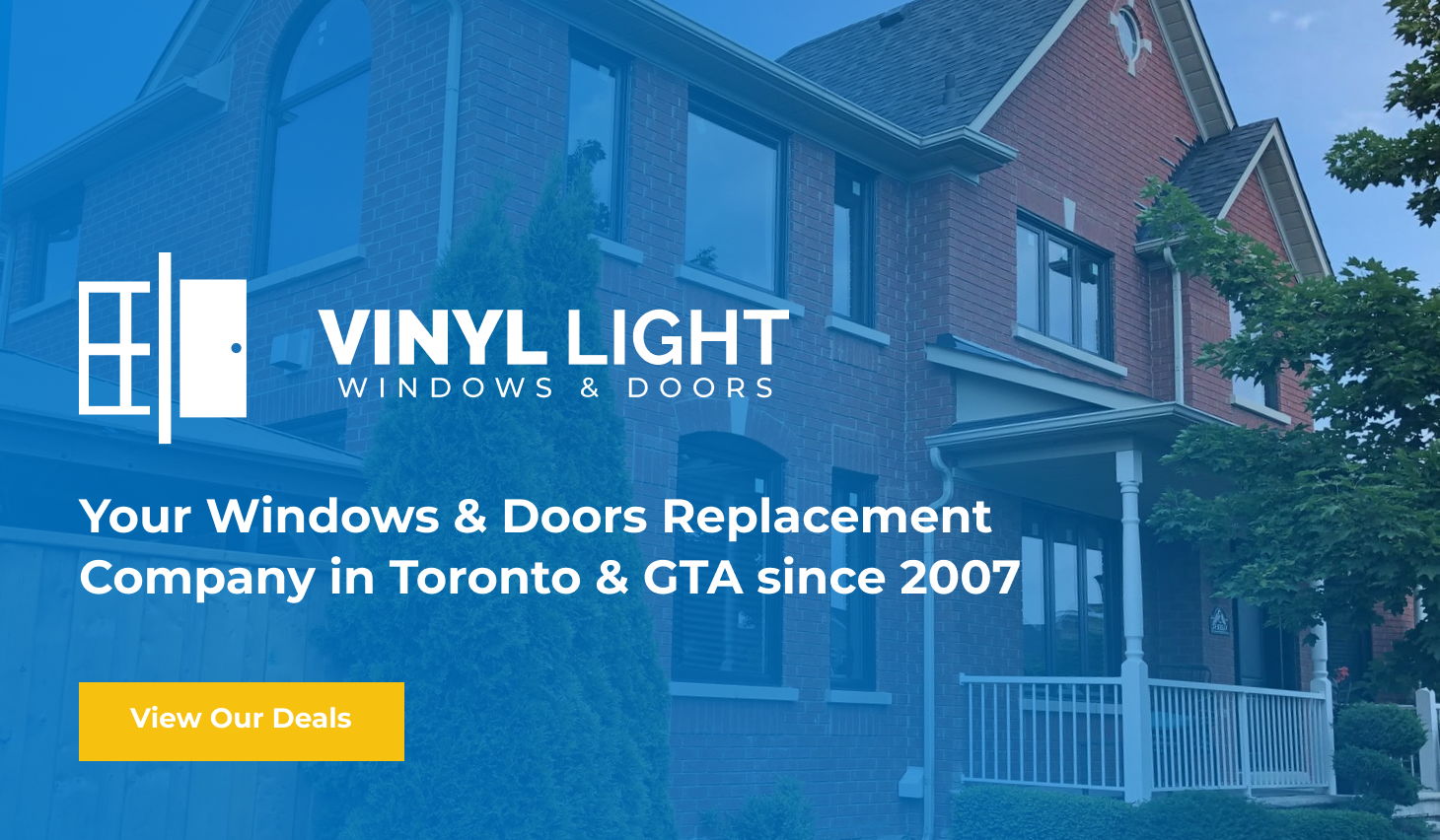 Keep in mind, there are lots of dark custom colors other than black, but close to it. Our dark gray, pewter colors etc will keep your door modern.
Vinyl Light professional installers will do the final magic by replacing your door a proper way in half a day. Remember that even the best door poorly installed will shorten its lifespan and decrease its efficiency and functionality in a day to day use.
Our black patio french doors are highly competitive on the Toronto market in terms of selection, price and quality.
Call us or send an online request to get the most efficient service!