There are often discussions between homeowners on bow window vs bay window upon windows replacement or big home makeovers. Because of their design, these windows styles may add an exciting degree of beauty and curb appeal to your home.
Bow windows and bay windows efficiently circulate outside breezes, providing a variety of light angles. Most people find them appealing, and they can even increase your overall floor area.
You might be curious about the styles' peculiarities of these windows, as well as which version is best for you. Let us help you!
Meanwhile, more info you may find here: https://vinyllight.ca/bay-window-installation-and-replacement
Difference Between Bay and Bow Windows
What is the difference between bay and bow windows? Can you replace a bow window with a bay window? These are common questions that homeowners ask.
Vinyl Light professionals can readily help on whether you can replace your bow window with a bay window. Upon moving ahead we will make sure to get all your questions answered.
To find out the difference between bay and bow windows, let's have a closer look to determine the pros and cons of each type.
| | |
| --- | --- |
| Bay Window | Bow Window |
| Has three openings, each of which are angled. | The number of windows is normally four or five. |
| Its general structure is a picture window on one side and two smaller windows on the other. | The framework is curved, giving it a rounded appearance on the outside. |
| Contemporary geometric lines are typical for modern residences. | Its semi-circular exterior structure is perfect for any Victorian-style home. |
| Extended further towards the outside, giving the inside a bit additional floor space. | By more glass panes, can let more light into the room. |
| Are rarely as wide as bow windows because they only have three panels. | Can be looped around a building's corner, creating an eye-catching turret on the outside and an inviting nook on the inside. This favourable alternative also provides views from both sides of the house. |
Energy Efficiency and Durability of Bow vs Bay Window
Both bay and bow windows are perfect for a Canadian home.
The durability and quality of the bay window vs bow window might be comparable if you base your decision on it. High-quality durable vinyl plays its role along with a professional step-by-step installation.
Bay windows are prone to be better with energy efficiency factors. Since they are smaller, they have less openings and impact internal temperature is lower. If your home has two or three pane bay windows, they will allow in less light, but a smaller impact on internal temperature.
Bow vs bay window has a minimum of four panes, to begin with. As a result, the window is larger, allowing in more light. But the number of more connections in between panes has a chance to make it less efficient.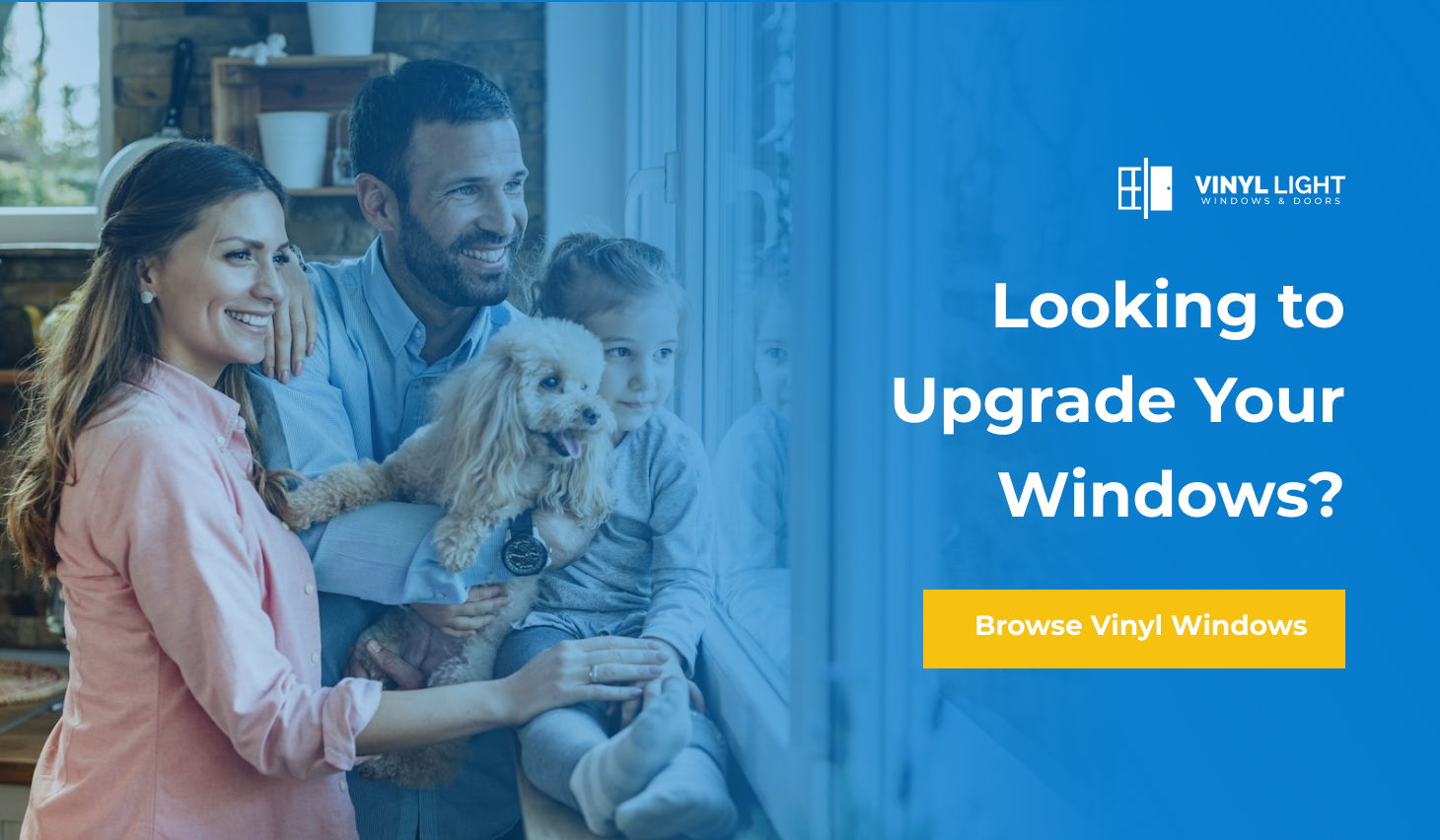 Bay vs Bow Window: Color and Design Options
Bay vs bow windows are often comparable in size and appearance.
At Vinyl Light there are different bay and bow options you can choose:
styles
custom sizes
glass designs
interior and exterior custom colour options
shapes
angles
hardware.
On our website, you will find all the information to learn about these two iconic windows styles we supply and install.
Bow vs bay window styles are more popular because of their larger size and more appealing shapes. Personal preference really matters here, as larger windows provide more light within the property.
But with a bay window, you have more creative ideas to play with using your inside space.
However, the size of your home or apartment, as well as professional advice on whether the desired style of window can even be installed, can influence your decision.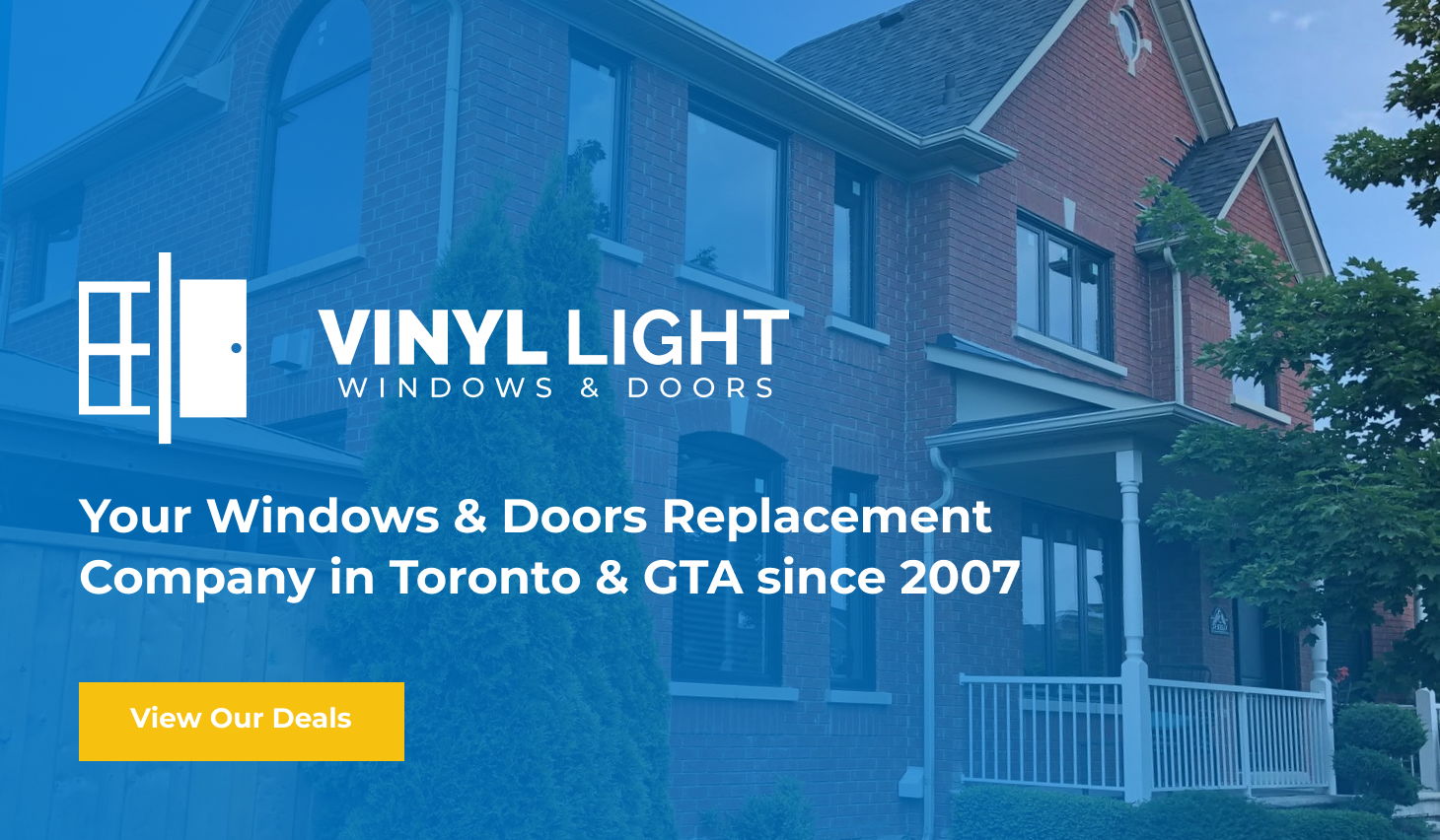 Bow Window vs Bay Window Cost and Installation Difference
Bow window vs bay window costs roughly 2.5 times as much as a comparable flat window with the same opening size. Those windows most of the time require an additional roof and skirt building.
If your home doesn't currently have a bay or bow window, you should consider installing one. This way you will boost the value of your property, improve curb appeal and bring more enjoyment to your house.
Bay window vs bow in terms of replacement is lighter and sometimes has fewer window panes, which makes its installation easier.
Bow window takes longer to install due to its size and weight. It also necessitates professional handling and extra caution during the installation, making the entire process somewhat more complicated.
Call Vinyl Light Windows and Doors to check our best prices for bay window vs bow window installation in Toronto, Ontario. Our windows' superior vinyl frame and sash construction will add elegance and panoramic views to your rooms!