Depending on our specific house needs, types of window openings play a significant aesthetic and practical role. Upon receiving the windows' replacement estimate, it's crucial to determine the functionality of the windows you want for your home. Furthermore, you should give this as much thought as you can. To customize your future windows properly your building's specifications and personal sense of style will all be important.
Please, read more here:
Types of Window Openings and Their Pros and Cons
Here are different types of window openings:
| | | |
| --- | --- | --- |
| Type of window openings | Pros | Cons |
| Side Hung | Has hinges on sides and handles on the other. These side-opening windows (casement vinyl windows) are straightforward and practical and may be fully opened providing excellent security. | At certain pressure it may shift, therefore gale-force winds should be taken into account. |
| Top Hung / Bottom Hung | Like a side-hung window, with the exception that it has a horizontal axis on either the top or bottom. These windows are intended to provide ventilation without being fully opened, usually for safety concerns. | Better for classrooms and educational facilities since it provides excellent security and ventilation for the spaces. |
| Side Guided | Has many features in common with a side-hung window. Tend to open with the window sash moving across, which provides a smooth look without exposed hinges. | No cons to this style, as this is a good option for people who want to enhance and increase a home's aesthetic appeal. |
| Top Guided | With a handle at the bottom, this window opens upward and outward. These windows have a straightforward but functional design. | Although it is fashionable, it may not be the most sensible option for homeowners. |
| Top Swing | The top swing window can turn almost 180 degrees, allowing you to experience the full impact of the window. They are comparable to the top guided windows but have much more to offer. It is considerably simpler to clean and allows you to ventilate the space properly. | Since not all window manufacturers can make it, top swing windows are not very common. |
| Tilt Turn | This window turns and tilts on two different axes, and its design incorporates elements of bottom-hung and side-hung windows. | For Canadian homes, this style is not popular. |
| Fixed | It stays closed, which makes it perfect for modern window openings. They are much more affordable and a practical choice for many property owners. | Not all of the windows in the house should be fixed. You might, however, decide to have some fixed windows for large window openings and aesthetic reasons. |
| Folding | This is a fantastic design choice for those who value space. These windows have the feature of folding like a book, allowing the full window opening to be freed up. | For Canadian homes this style is not popular as awning windows. |
| Sliding | Moves horizontally along the top and bottom tracks side by side. Both windows' parts may slide. Often used for basement window installation. | Despite its rather dated appearance, it can be useful and practical. |
| Guillotine | Gives homeowners two different types of windows since they travel along separate rails in the opposite direction of their separation. | Can be opened without taking up any room, however, it only opens to a maximum of 50%, which can be problematic. |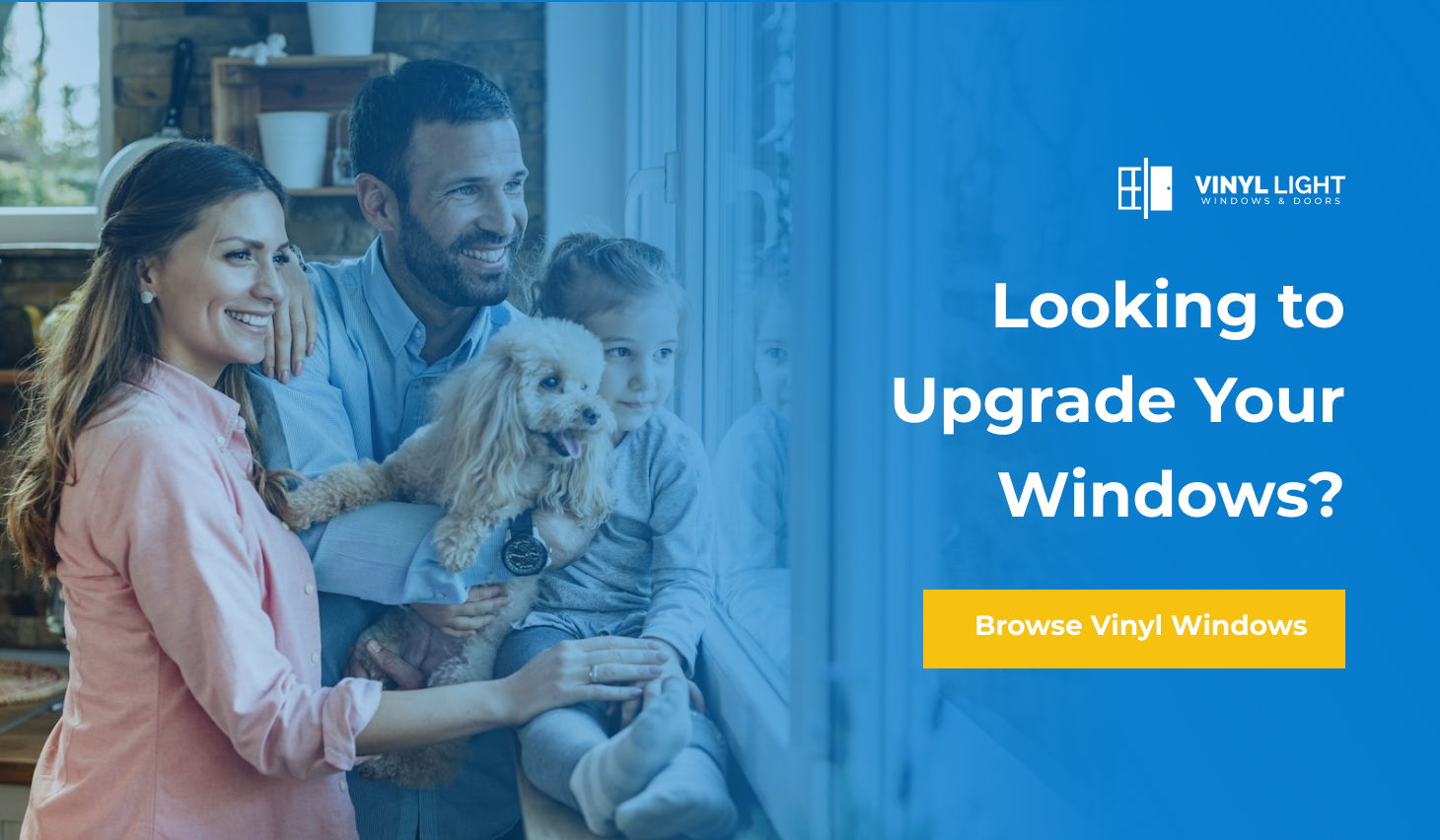 Choosing a Type of Window Opening: What Is Important to Consider?
When selecting the type of window openings for your home, there are several general steps and factors which should be taken into account:
Invite a window professional from Vinyl Light windows and doors to clarify which window openings would benefit each living area. You will also find out how to know when windows need replacing.
Consider optimal window openings for brick, wood or siding exterior of your house.
Get familiar with the best window material, such as vinyl windows or PVC, which is the most durable, efficient and popular.
Look for windows that have several glass panes (double/triple pane glass).
Low-E glass. These coatings reflect UV rays from the sun outside and heat from inside your home.
Take into account that casement and awning windows are the most energy-efficient.
The facade of your building also dictates whether you should pick a more classical or modern style, proper color and other customization options (grills etc).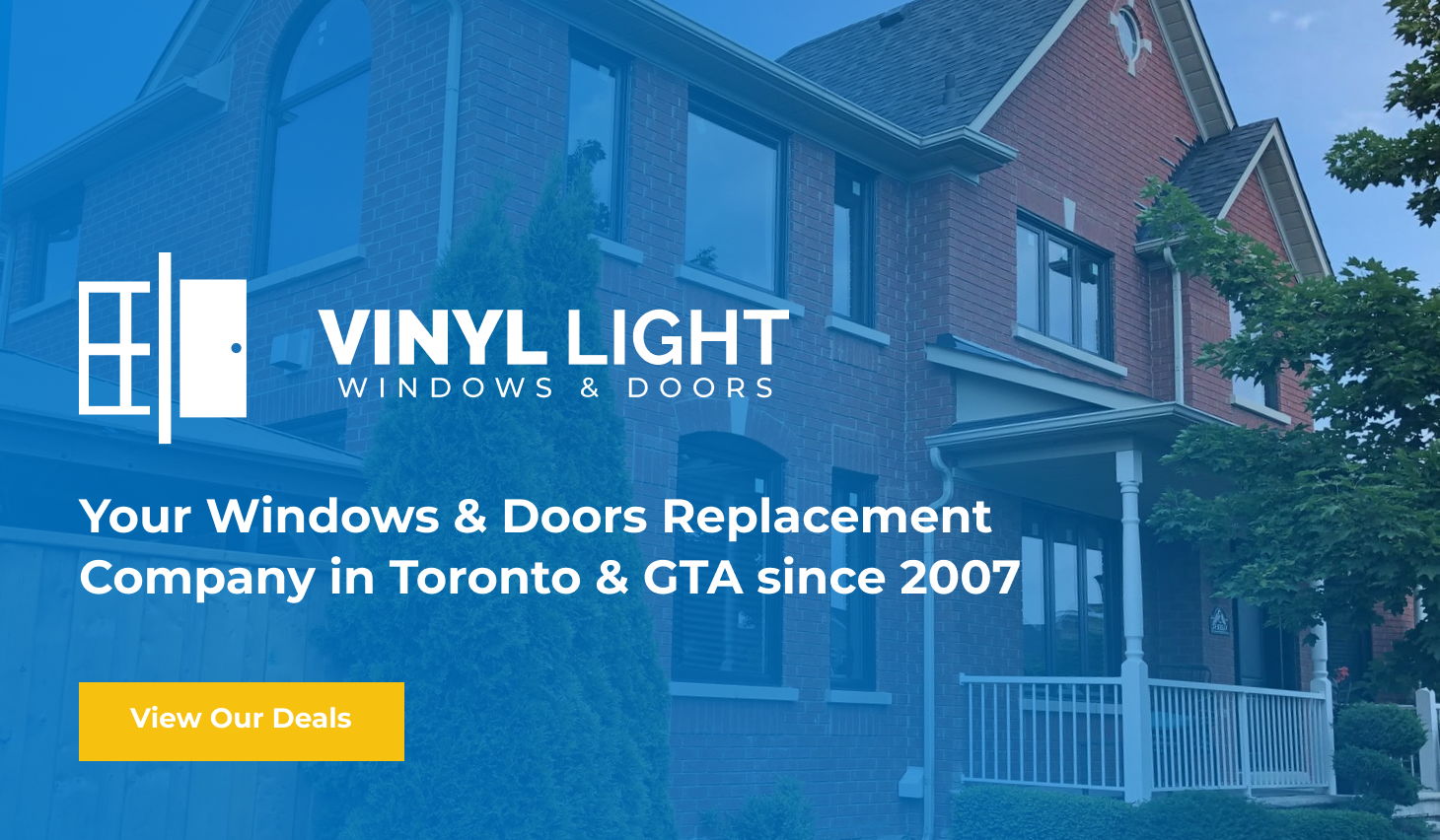 Toronto Fire Code on Window Openings
In order for a property to be functional and eligible for occupancy, safe from fire threats, and obtain strong structural integrity, it must meet a set of rules or regulations known as the Ontario fire code.
This considers the size of a clear opening required by code for a fire escape window. Especially this applies to egress windows (windows to go out through).
The Toronto fire code on windows openings means:
The window must be easily operable from the inside without the need for specific tools or training.
Size of window opening for fire code must offer a clear aperture with a minimum surface area of 3.77 sq ft and of no smaller dimension than 1'3".
1' 10 2/3" clearance area is required in front of a window.
If a window sash swings in the direction of a window well, it must not prevent an emergency escape.