There are some differences in comparing double door vs single entry door. But if you live in Ontario, you'll need an exterior door style that not only complements your home's aesthetics but also offers excellent energy efficiency.
Your home's exterior doors establish its style. Entry doors are also typically the first thing visitors notice when they approach your house. You do use your front entry doors every day, so it's crucial that they operate properly.
Please, refer to more doors articles here:
Single Door vs Double Door Entry Pros and Cons
Here are the main points of double entry door vs single pros and cons.
Pros

Cons

Single door vs double entry door

Can be installed everywhere without requiring a wide opening;
Looks awesome with bungalows and semi-detached houses.
Saves space.
Is more energy efficient with its single whole slab.
Quick installation.
Affordability.

The basic package may look simple.
Can't fit through large furniture.
Transports less light compared to double front doors with glass inserts.

Double door vs single entry door

Looks rich and solid.
Allows large furniture to fit through.
Can balance out larger homes' lopsided façade and add to its impression of harmony.
Can make a smaller home's entryway feel more open and welcoming.
Brings more light inside your living space.
Looks great with larger structures.

Usually, it costs more, which means less affordable than a single door.
Requires a bigger opening.
Can't fit into every house.
Single Entry vs Double Entry Door Styles and Options
Single-entry vs double entry doors are available at Vinyl Light Windows and Doors in tons of styles.
For a single door, you may choose:
Single steel door,
Single fiberglass door,
Single door with one or two sidelites,
Single door with transom,
Single door in any custom color from inside and outside,
Single fire-rated door,
Single doors' hardware
Single door slub styles in a huge variety to pick from our catalogs,
Single-door glass designs in a huge variety to pick from our catalogs.
Double doors vs single entry doors are also popular among Vinyl Light customers.
For a double door, you may choose:
Double steel door,
Double fiberglass door,
Double door with one or two sidelites,
Double door with transom,
Double door in any custom color from inside and outside,
Double doors hardware
Double door slub styles in a huge variety to pick from our catalogs,
Double door glass designs in a huge variety to pick from our catalogs.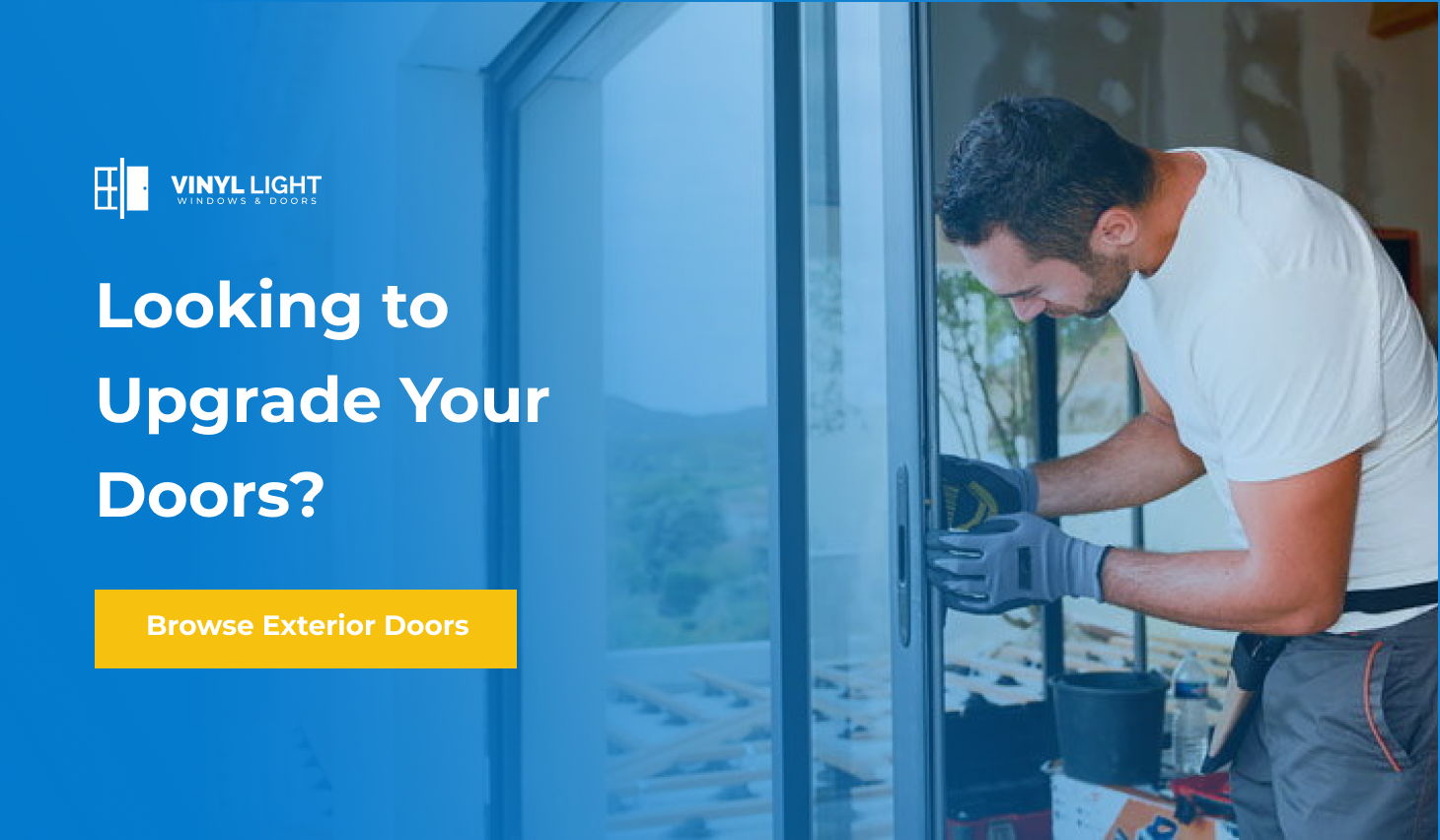 Single vs Double Entry Door: What Are the Most Energy Efficient?
Levels of energy efficiency are based on the door's design and quality.
Single vs double entry door efficiency levels are mostly at the same level. Keep in mind that a solid single structure blocks more air.
Double door vs single entry door obtains a solid level of energy efficiency. High-quality doors from Vinyl Light are assembled properly and ensure a high level of insulation.
Our entry doors are filled with premium insulated foam, which is done in a very accurate and painstaking manner to provide the best possible results. The door's joints and connections are made possible using premium thermal adhesives.
When these factors come together, the highly conductive front doors are transformed into a force multiplier for energy conservation and retention.
Single Entry Door vs Double Entry Door: Cost and Installation
Single entry door vs double entry door is in general less expensive. But the single vs double entry door cost difference depends on the following:
Slab design,
Glass insert and its design,
Door's material - steel or fiberglass,
Door size or dimensions of door - standard or custom size (which is more expensive),
Exterior and interior color (standard white is the cheapest option).
We are professionals who do know how to install an exterior door within several hours. The installation cost depends on the building structure and the size of the door. For us it is crucial to see the job site beforehand to determine the door replacement cost correctly.
Double Door vs Single Entry Door: Security and Durability
Our custom steel and fiberglass doors have been proven over time. You and your family will enjoy the highest levels of security, as our exterior doors are:
incredibly sturdy,
made of the strongest and longest-lasting materials,
properly levelled by professional installers,
can be customized with privacy glass inserts in a variety of designs,
come with durable hardware.
Double door vs single entry door as well as single vs double entry door is secure and requires a minimum of maintenance. The door's surface is protected from denting and rusting. To keep it in good condition, just wipe it on the regular bases to remove dust and refresh it from time to time using a damp cloth.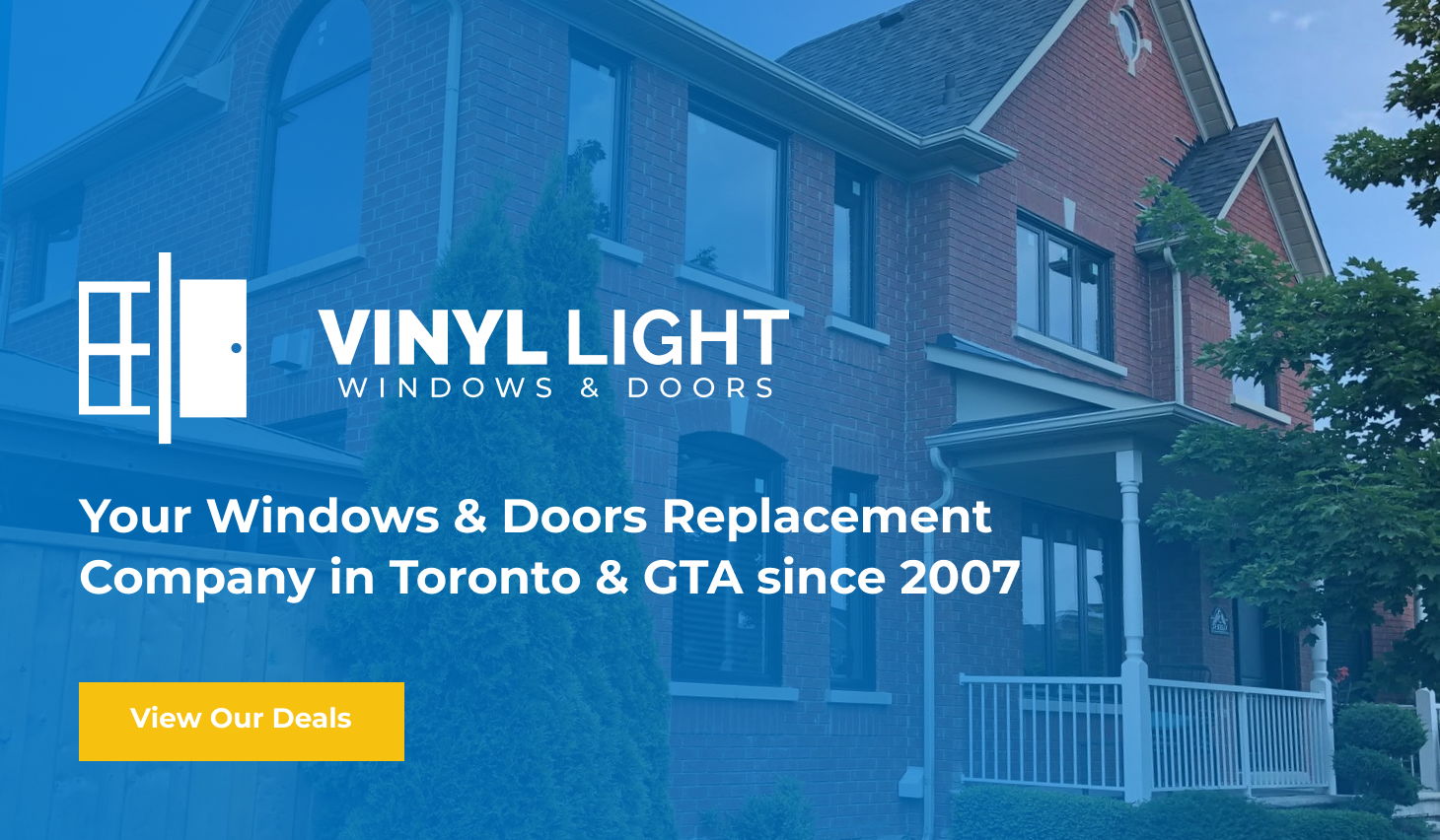 Double Door vs Single Door With Sidelights
Sidelights are another option to increase curb appeal if you have the space in your entryway. On either side of your door, there are two long panels. These panels may have various-sized windows. Your door will have extra depth as a result and the problem of dark and gloomy entry is solved.
Combining single front doors with one or two sidelites is a wonderful approach to increasing the amount of light in your home. Single doors with sidelites have a better-finished look.
Double door vs single door with sidelights is always overlooked by customers. It is a double benefit as it provides more light into your place. Imagine a wide custom double door with two sidelites and even a transom on the top. This turns into a sort of masterpiece kind of door!
Double front door vs single with sidelights is definitely more expensive in terms of material and installation. Solid fiberglass doors without glass inserts look extremely rich. For these types of doors, sidelites compensate for the light entry, so that you enjoy your marvelous double door and a bright entryway.