Entry doors dictate the appearance of your home. Fiberglass vs steel door becomes a major comparison in a door shopping process. Every homeowner has to consider some research to understand better which door material to pick.
The main features each solid door must have are:
Security
Durability
Energy efficiency
Beautiful look
The information below is going to reveal the benefits, comparison and main characteristics of fiberglass and steel doors. So let's have a closer look.
Fiberglass Door vs Steel Door Pros and Cons
Sometimes your home style insists on choosing the particular front door finish. In such a case there is even no need to compare steel vs fiberglass entry door. All you need to do is just to order your custom dream door.
Steel vs fiberglass exterior doors differ in a number of aspects. We strongly recommend learning all pros and cons of fiberglass vs steel front door.
PROS

CONS

FIBERGLASS DOOR

A wide range of wood grain, stains and colours
A high level of durability
100% rust-free
Will not dent when hit
The lowest maintenance required
Highly energy efficient
Due to solid construction is greatly secured
Looks rich

Higher price due to the material it is made of
Might crack if hit hard enough

STEEL DOOR

A great number of slab styles and colours
Steel won't crack or wrap and is the most durable
Maintenance is easy
Energy efficient
One of the best options in terms of security
Affordable price

Can rust if not properly primed or scratched
A hit might leave a dent
Steel vs Fiberglass Front Door Styles and Options
Entry doors can be custom made as per your needs, preferences and budget. The very first thing to be decided is which door material you pick. For making the right choice have a closer look at the comparison of fiberglass vs steel front door.
Fiberglass doors
STYLE

TEXTURE

COLOUR

CUSTOM ADD-ONS

Classic
Contemporary
Custom
Oversized

Woodgrain (fir, oak, teak, mahogany)
Smooth

Stained
Painted
A mix of both and different colors

Grooves/Lines
Steel Strips
Clavos/Nailheads
Dentil Shelf
Steel Doors
STYLE

TEXTURE

COLOUR

CUSTOM ADD-ONS

Classic
Contemporary
Custom
Oversized

Executive panels
Mouldings
Steel Strips
Dentil Shelf
Above there is some basic idea of styles, textures, colours and decorative accents of entry doors according to their type. For the best comparison of steel door vs fibreglass please check our website's Doors page and have a closer look at the catalogues. Lots of slab styles with glass design options, sidelites and transoms are available.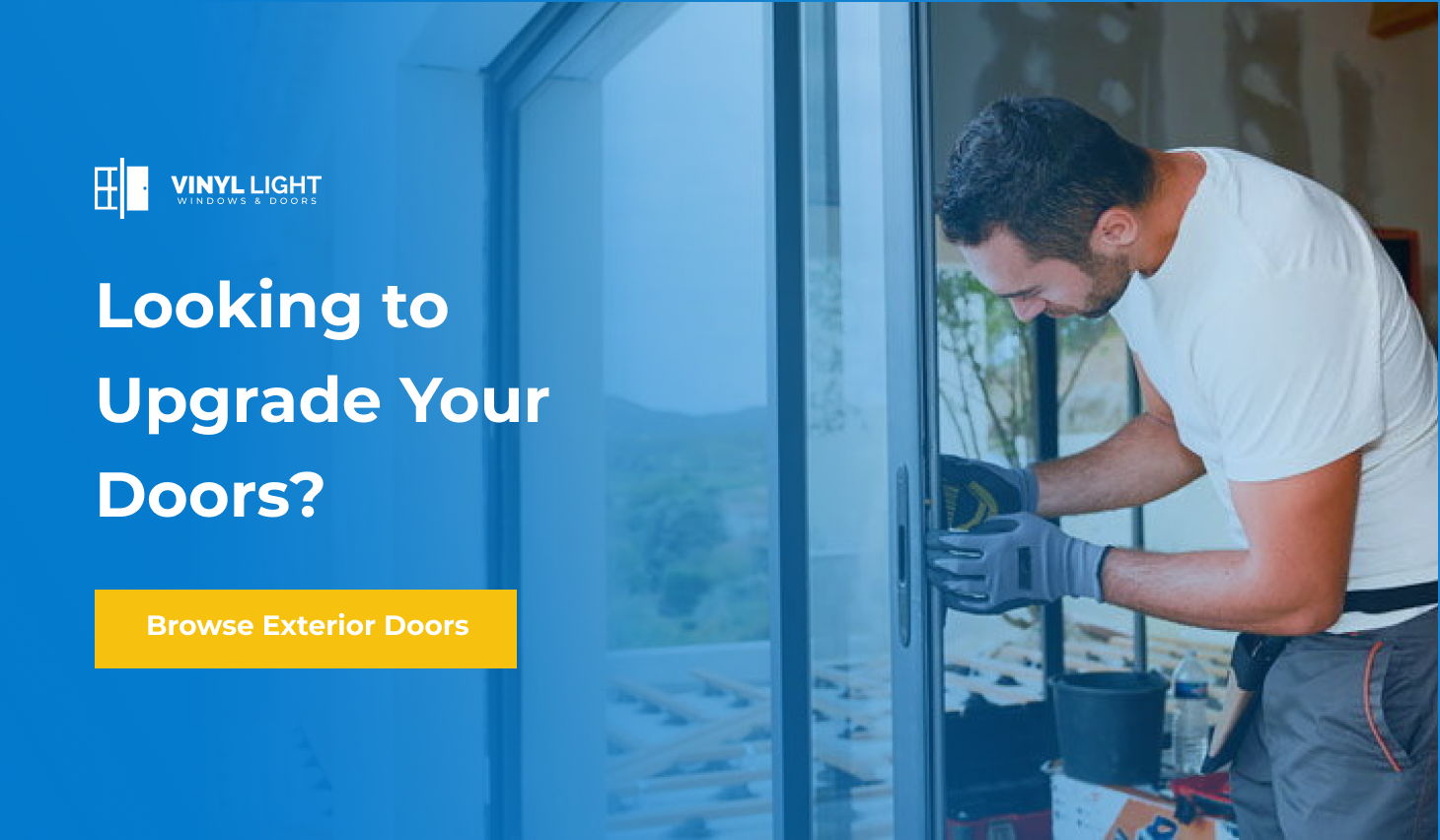 Fiberglass vs Steel Door: Security and Durability Differences
Our families' safety always comes first. An ideal front door is strongly associated with good security. Security is provided by a solid durable door and lock. Overall fiberglass vs steel door security is mostly equal. Both doors' types have a solid construction which provides a significant security level.
Steel vs fibreglass door security depends on lock as well. And for both the same locks' types can be installed. Multipoint lock has the highest security level because it holds the door at three points at the same time. Keep in mind that this lock costs more than others. A good quality lock is more expensive but this is what we pay to keep our homes away from strangers.
The high level of durability of fiberglass and steel doors gives them a long-term value. If you take care of these doors they will serve for a lifetime. Just basic maintenance is required such as washing doors' surface with a piece of clothes and soapy water as well as applying paint touch-ups for steel ones if needed.
Steel vs Fiberglass Door: What Type of Door Is Most Energy Efficient?
Steel vs fibreglass door energy efficiency level is almost equal as both are filled with high-density foam for the insulation, it's only the shell that is different. Compared with wooden doors steel or fibreglass are significantly more energy-efficient due to modern technologies, materials and insulation. Even if entry doors come with glass it is always a double glass for energy efficiency or even a triple if you choose a design glass (it's encased in between 2 clear panes) which allows minimum heat loss.
The weatherstripping on the steel door vs fibreglass exterior door is also the same, which is very important to seal the door against the frame. When installed and levelled properly there must be no gaps around the perimeter and no draft to come in. Both door systems also spray foamed behind the frame when installed by Vinyl Light professionals.
A country like Canada with a harsh climate is especially in need of good reliable entry doors with high insulation characteristics.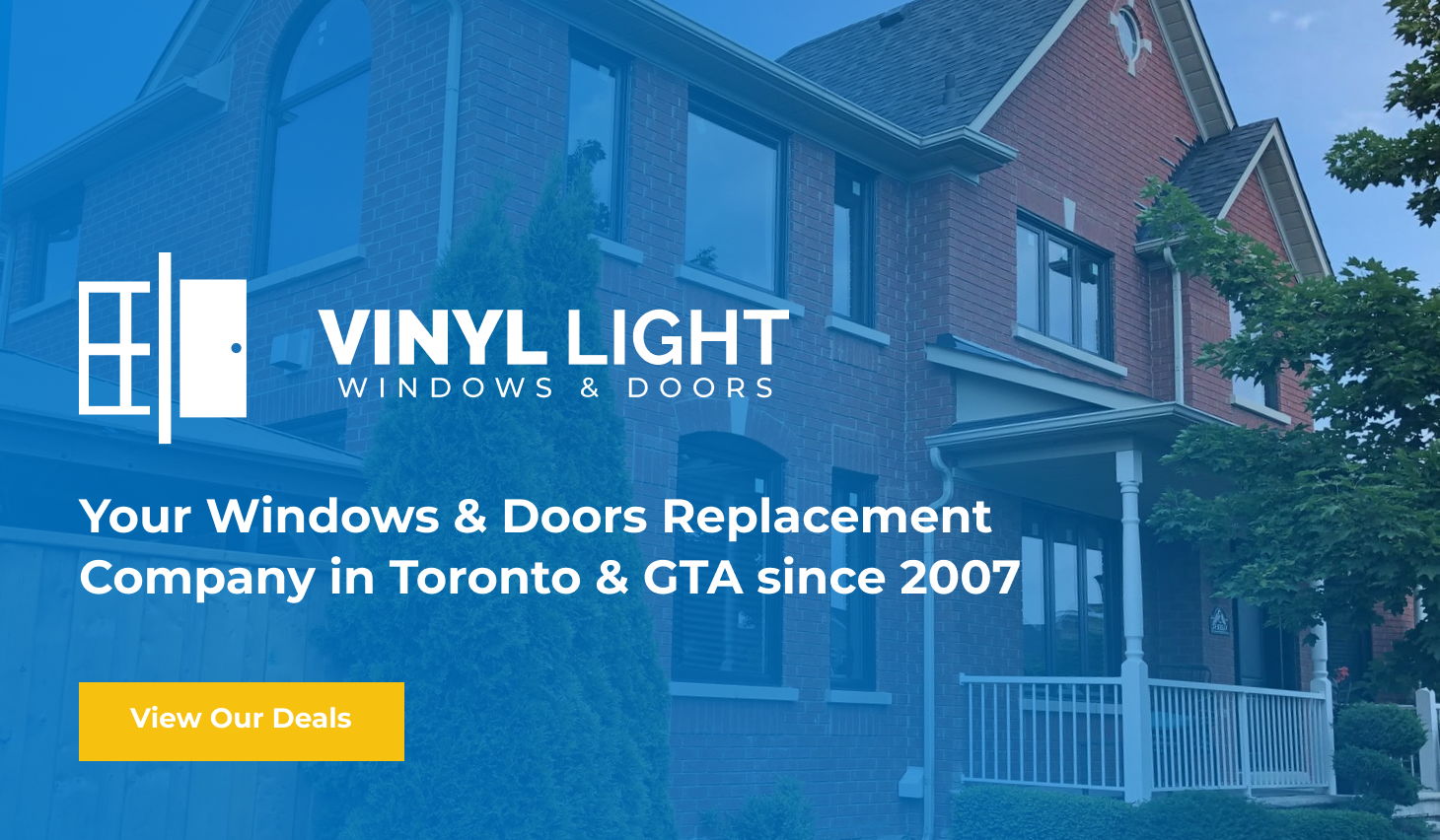 Fiberglass vs Steel Door: Cost and Installation
The cost of fibreglass vs steel door differs. Fibreglass doors are considered to be high-end doors and their cost is higher than more affordable steel ones. Fiberglass door's price depends a lot on size, style, glass design picked and hardware. Any classic or even antique home style would win with a rich-looking fibreglass door.
Steel doors of a custom size combined with a high-end glass option and expensive hardware could possibly be close to the cost of a fibreglass door. Here steel door vs fibreglass door can be close in terms of pricing. But on a regular basis, a steel door is a very affordable option. Steel incredibly combines its ability to last long with great durability, low maintenance and energy efficiency at the same time.
On average, the cost of a fiberglass doors is about 40% more vs a steel door, but the difference can be almost none or double.
The major 3 factors which affect the price are:
Fibreglass door with a fibreglass frame material is more vs a steel door with a vinyl frame;
Steel door comes white and it does not have to be painted when fibreglass must be treated Both sides;
Stain for the fibreglass door is more vs paint.
Every door is unique and has its own price tag. Please give us a call for a free no-obligation quote to get the accurate pricing with a monthly promotion or a discount with or without installation, but we recommend only the professional installer to measure and install entry doors. The proper fit and level are needed. In most cases installation is performed within one day, which includes the delivery, removal and disposal of the old door, installation of the new one (shimming, levelling, insulation and caulking) Vinyl Light Windows and Doors can produce any custom entry door for your home and take care of the installation as a full package. You may even buy a lock separately and we install it for you.