Upon replacing your windows a professional technician will lead you through full frame vs insert window replacement aka retrofit installation specifically for your home.
New windows are nearly always a good investment, but the variety of options available in today's market can be overwhelming. It's no easy task to strike a balance between energy efficiency, curb appeal and your budget.
To pick the right windows is just one part, and the second important one is to determine the type of installation.
Please, read more with our Vinyl Light windows and doors blog by visiting: https://vinyllight.ca/how-to-tell-when-windows-need-replacing
Full Frame Window Replacement vs Insert Pros and Cons?
Full frame window replacement vs insert always raises lots of discussion between homeowners. Upon determining the type of windows' installation, we take into consideration the following:
Your home's age
Style of framing
Construction of walls
Home's finish of the exterior
Styles of windows
Opening and trim conditions.
Full frame window replacement vs insert is when existing windows are entirely removed all the way to the studs. Next, new windows with all the new parts are installed into the opening. This installation type closely reminds those used in new construction.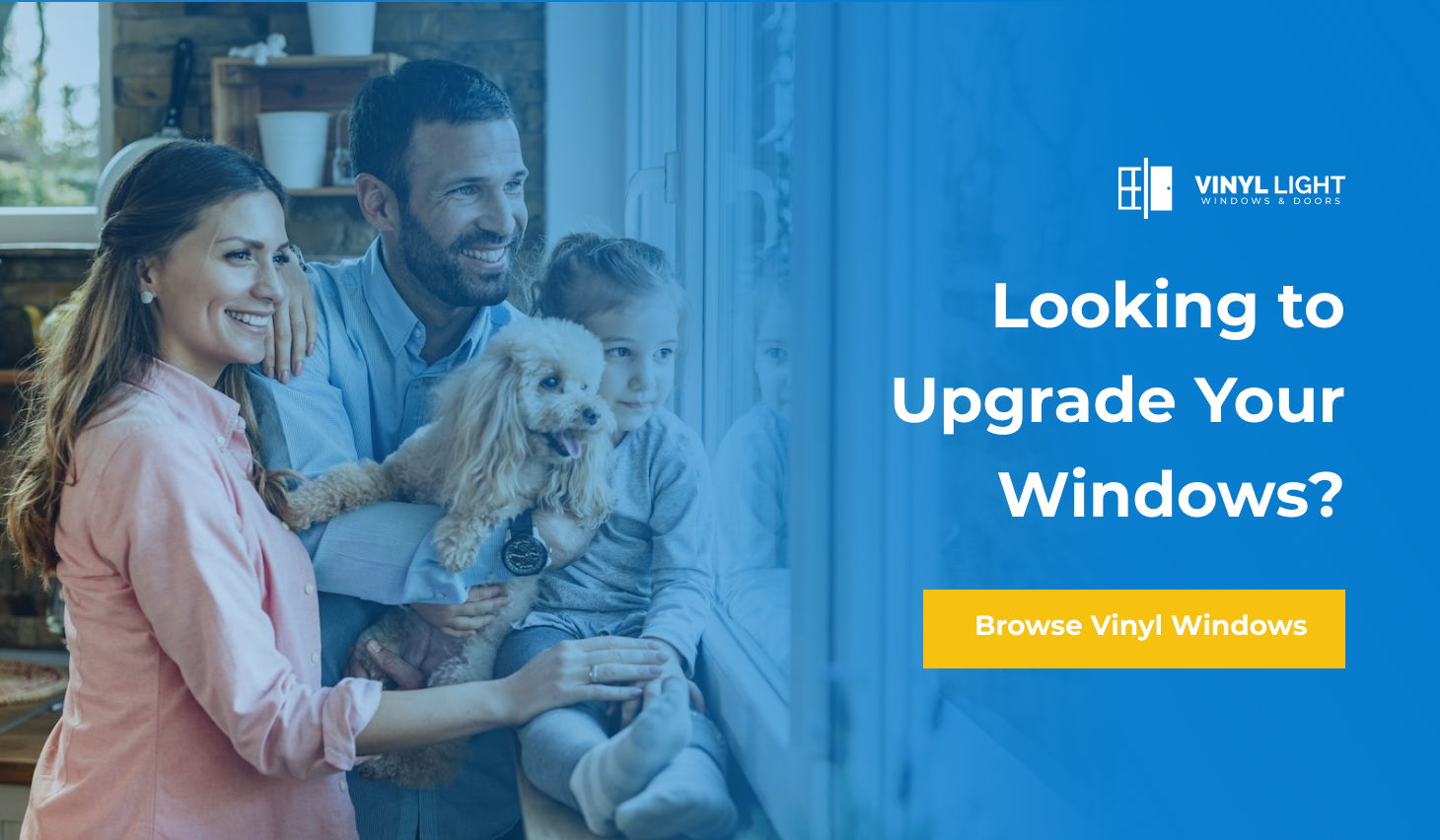 Full Frame Window Replacement Pros:
If any section of the window frame or casing has rot, it is removed to prevent it from spreading.
Allows applying insulation around the perimeter of the window opening.
You shouldn't lose any glass surface area unless you modify the style of your window.
Sash fits the frame perfectly, increasing insulation and energy efficiency.
Allows checking on water damage signs in the rough opening.
No old parts stay.
Full Frame Window Replacement Cons:
Usually, it is more expensive.
The method of removal and installation is more extended.
Insert replacement window vs full frame replacement window is when the interior and exterior trim are left in place. And a new window is inserted on top of the existing frame. To finish the connection between the original frame and the new vinyl window, an aluminum cap is done outside and a caulking or ¼ round is usually put around the perimeter inside.
Insert Window Replacement Pros:
Installation is usually quicker.
Window replacement insert vs. full-frame costs less.
The original frame, jamb/sill as well as the exterior and interior trim, can be preserved if desired.
Insert Window Replacement Cons:
Works only with wooden or aluminum frames.
Glass surface is reduced because the original frame stays in place and decreases the opening size.
Original frame, brickmold, jamb and casing stay, which might be already worn out.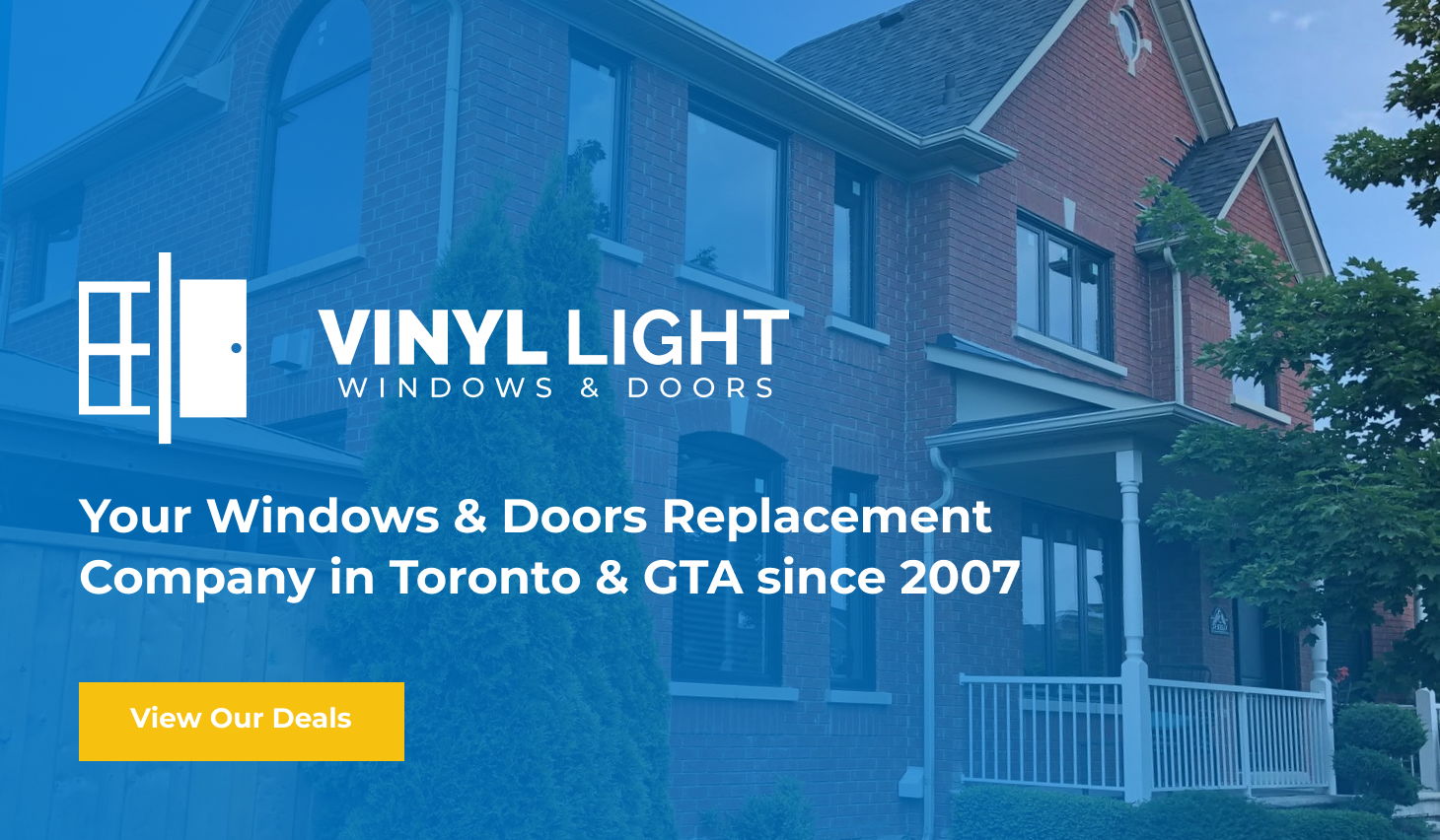 Full Frame Window Replacement vs Insert Windows Cost Difference
Insert vs full-frame window replacement differs in terms of cost. Full frame vs insert window replacement cost difference is usually about 20-30% more, as it takes more time and parts to complete brick-to-brick or full-frame installation.
Contact Vinyl Windows & Doors specialists to get a quote on window replacement in Toronto and the GTA. We can assist you in determining your home's needs along with windows and doors replacement options welcoming your budget. We can also identify scenarios where an insert window is an option and assist customers on their final decision through meticulous inspection and professional measuring.