Upon considering window replacement very often homeowners ask: how long does it take to install a window?
There are a number of benefits to installing new windows. By reducing draughts, new windows can help you save hundreds a year on heating and air conditioning. The best part is that it won't take very long to finish, especially if you choose the correct expert for the job.
Licensed experts from Vinyl Light will install your windows promptly and effectively.
Continue reading and discover more by following our links:
How Long Does It Take to Order Windows?
How long does it take to order windows in Toronto and the Greater Toronto area? Time matters and placing the order in an efficient manner is important for every homeowner to get windows faster.
Tips to order vinyl windows with no delays:
Contact Vinyl Light and set up an appointment for your free windows and doors quote.
Be clear and straightforward about your future windows styles, interior and exterior color, functionality etc. Relying on our experience we are always ready to help to make the right choice.
If you have options, make a decision on the installation type.
Proceed with confirmation and signing of the purchase agreement.
Pay the deposit.
As soon as all the tips are followed, your order will be placed immediately.
One more popular question is: how to order replacement windows online?
You may order your windows for sale online by following these tips:
Contact us and let us know if you need a supply only.
Obtain and provide the exact measurements. Remember, with ordering windows online you are responsible for the given measurements.
Confirm, then sign the purchase agreement and pay the deposit.
Then your windows order will be placed immediately. As soon as it's ready you will be contacted to pick up the windows.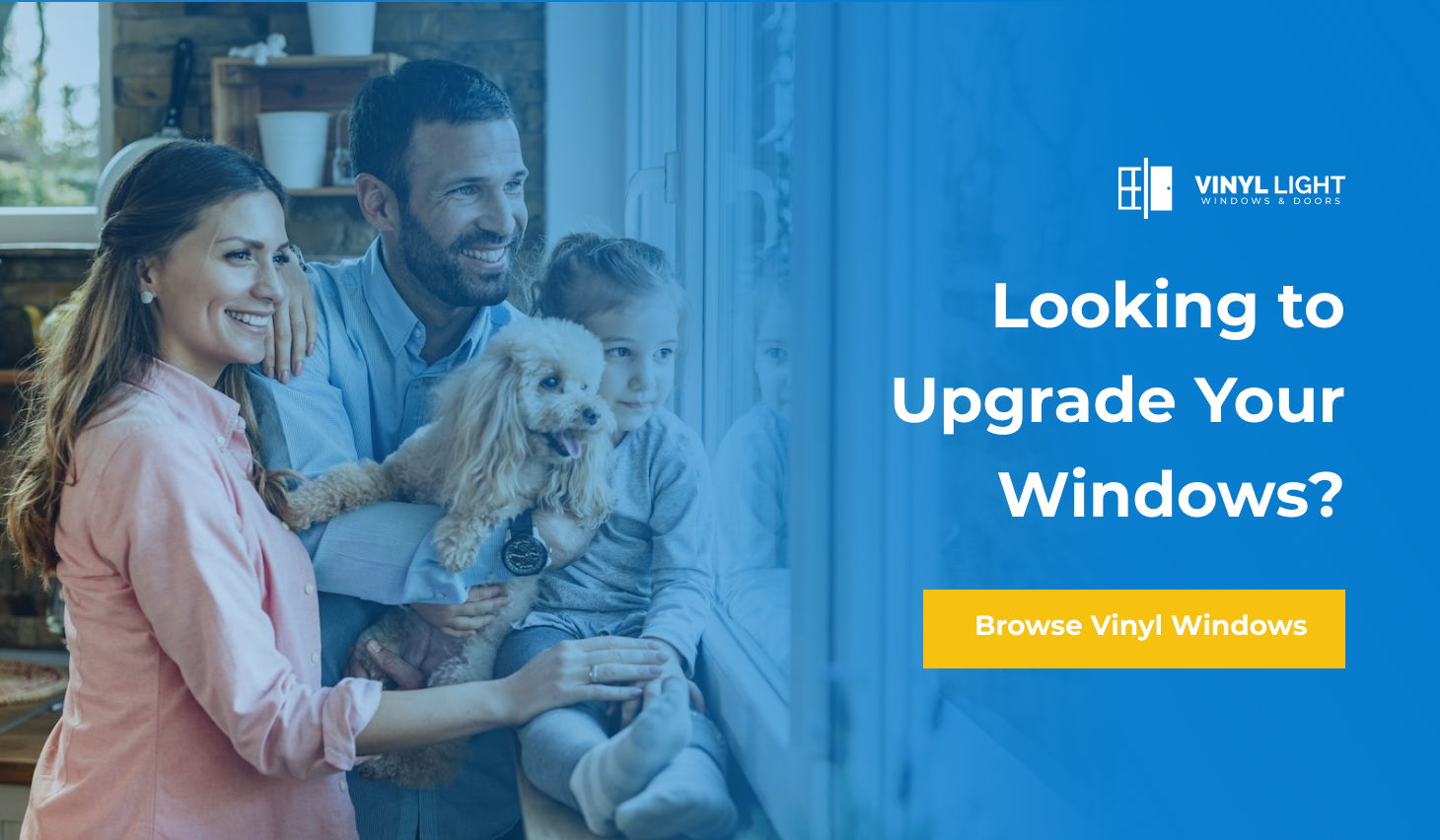 What Is the Average Time It Takes to Remove and Replace a Window?
What is the average time it takes to remove and replace a window in my house?
The time of replacing an old house window with a new one isn't necessarily long. Simple replacement of a window can be completed in as little as 30 to 60 minutes. This is exactly how much time it usually takes to remove and install the window.
Sometimes you might need a window glass replacement instead of a full house windows replacement. This takes about 15 mins per glass pane.
Window replacements come in two varieties: retrofit installation and full frame installation.
Retrofits are quicker and less expensive. Your window will be replaced by being inserted into an already-existing window frame. This works best if your existing windows are wooden.
Installation of a full frame is more difficult. Although it is the best option to increase your home's energy efficiency, it takes a bit longer. It means changing every component of the window, including the frame, brickmold, jamb extension and casing.
Only hire professionals who are skilled in how to measure windows for replacement and how to replace a window. With a reputable window company, there is a high chance your full house project is completed within just one day.
How Long Does It Take To Install All Windows in a House?
Because the typical installation time to install one window takes 30-60 minutes, within a single workday 10-15 windows may be replaced.
Our windows and doors installers have years of experience in all appropriate installing methods and are true professionals. They are efficient but will not rush installing a window, taking the time to do the job properly. Sometimes our teams work 12 hours per day if needed to finish the job. More daylight is always helping, that's why during the summer and early fall seasons we may not divide the completion of the project into two days.
Our high-quality, energy-efficient products work hand in hand with expert window replacement. Your property will be treated with extreme respect and care by our window installers working on your project, and you will be overjoyed with your new windows.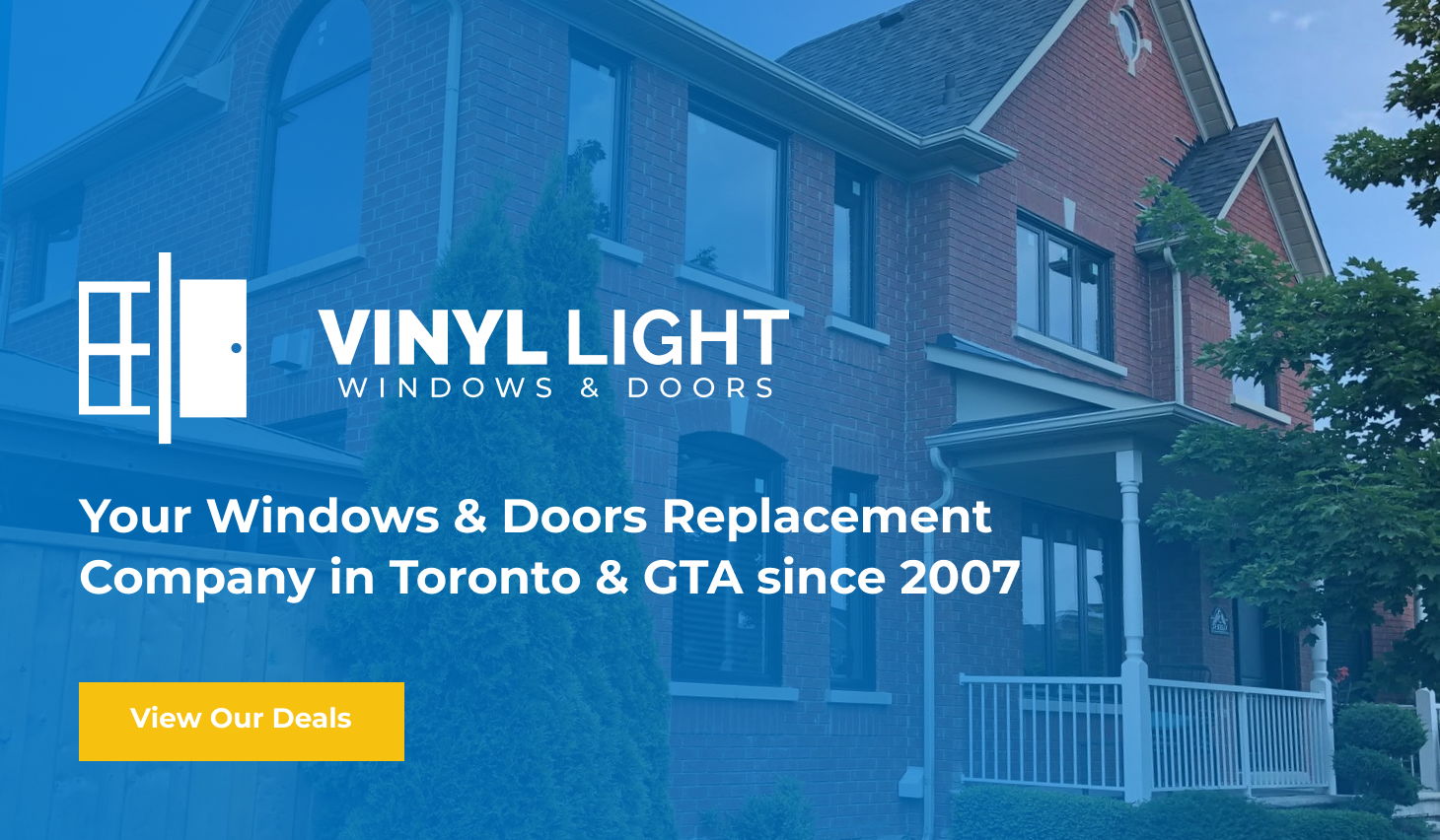 Factors That Can Affect Window Installation Time
At the estimate and final measurements, you may always ask your technician or installer about how the replacement crew is going to install a window, as well as what might take more time to complete the project.
Here are the factors which might prolong the time to install new windows:
Window size and shape. Sometimes custom windows are huge and heavy which makes the process slower.
Quantity of windows.
Age of the house.
Parking availability.
Bay or Bow to build.
Installation type, retrofit or brick-to-brick.
The type of wall material, such as wood, stucco, or brick.
Whether the windows need to be replaced are on the first floor and higher. Only professionals with the right equipment know how to install a new window on the upper floors.
Whether or not the installers' access to the windows' openings is blocked by anything.
Weather conditions. It is always possible to install windows in the light rain, snow and wind. Usually, only extreme colds with snow squalls might be prevention.