In this blog, we will review how much does it cost to replace windows in a house. We'll go over some of the key factors that go into calculating the cost of window replacement in Canada. However, you should keep in mind that there are a variety of reasons to replace your home's windows.
New windows not only improve your home's curb appearance but also raise its market value. It's critical to have a choice whether or not to put your property on the market in the future. The value of your home can be considerably increased by installing high-quality windows from Vinyl Light Windows & Doors.
What Affects Window Replacement Cost in a House?
There are several elements that can influence the whole house window replacement cost. Prices may vary dramatically depending on the following factors:
Windows size and overall square footage
Windows style
Windows color
Energy-efficiency which reduces your energy bills expenditures. During the harsh winter months, energy star-rated windows reduce air leakage, condensation and provide great insulation
Materials. Vinyl is the most durable with minimal maintenance required. For more information on vinyl windows follow the link: https://vinyllight.ca/why-to-choose-vinyl-windows
Additional upgrades may increase the cost of window replacement in a house. To help improve your home security, consider adding sturdy locks and hardware to your windows
Type of installation. For older houses, the strongly suggested retrofit installation might help you to save money if compared to brick to brick
Budget.
You should always consider the house window replacement cost.
While higher-quality windows may appear to be more expensive at first. But they will save you a lot of money on your power bills in the long term.
Conclusion: higher-quality windows will last longer and require less maintenance.
Average Cost to Replace Windows in Your Home in Toronto and the GTA
Because it might be pricey, it's critical to analyze all of the features that contribute to the cost to replace windows in a house.
When it comes to how much to replace windows in a house you can make the best option by considering the style, glass, frame, installation and other aspects.
Every window replacement quote determines:
Windows production cost.
Labour cost. Installation cost is identified by windows square footage and extras at the job site. Installing shaped windows, bay to build, extra capping, aluminum headers etc make the price higher.
2023 Windows Replacement Cost in Toronto & the GTA
| | |
| --- | --- |
| Window Style | $ Cost |
| Casement | $600-$800 |
| Awning | $620-$820 |
| Single Hung | $500-$700 |
| Double Hung | $540-$740 |
| Single Slider | $480-$680 |
| Double Slider | $520-$720 |
| Picture | $400-$600 |
| End Vent | $540-$740 |
| Bay | $2000-$2500 |
| Bow | $2200-$2700 |
| Shapes | $1000-$1400 |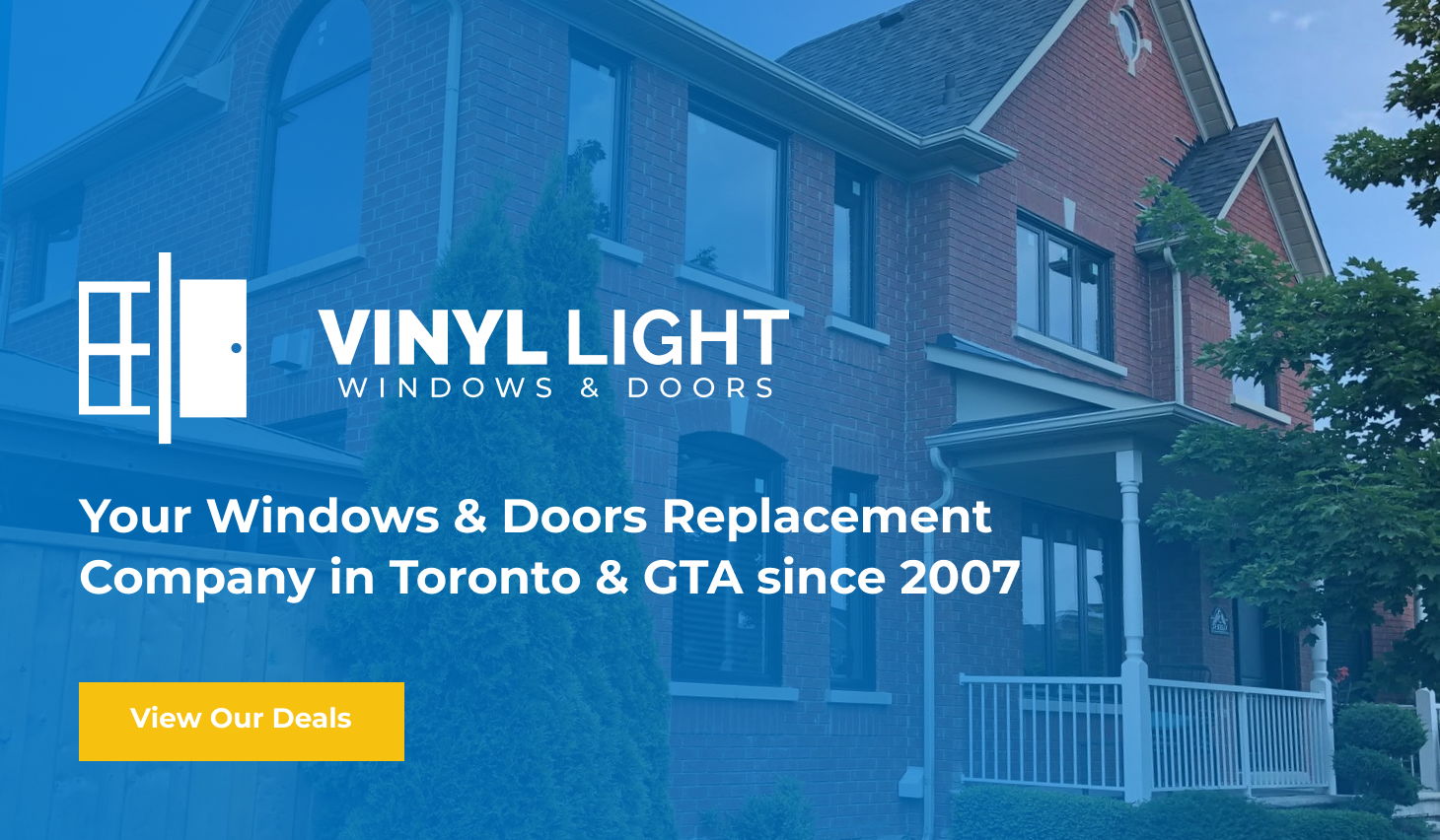 How Hard Is It to Replace Windows in a House?
If you replace more than one window, a number of window companies will give you a discount. It's usually a good idea to inspect the condition of all the windows in your home to determine if more than one may be replaced at the same time.
To find out how much to replace all windows in a house the best would be to get several quotes from different windows companies. It is important to read helpful articles and blogs to learn more on windows. The more info you get the more confident you are through exploring the window market.
It is not always possible to determine how hard is it to replace windows in a house. This will depend on the condition and the age of your house. Typically most windows installations are smooth and quite predictable.
The season is not a problem. On an average weather day throughout the year, windows can be installed. Professional windows companies take windows out one by one, that's why you would not experience any stress from the outside.
Upon the set replacement date you will need to clear out the area around the windows. Move all the furniture away and take pictures or other breakable stuff off the walls.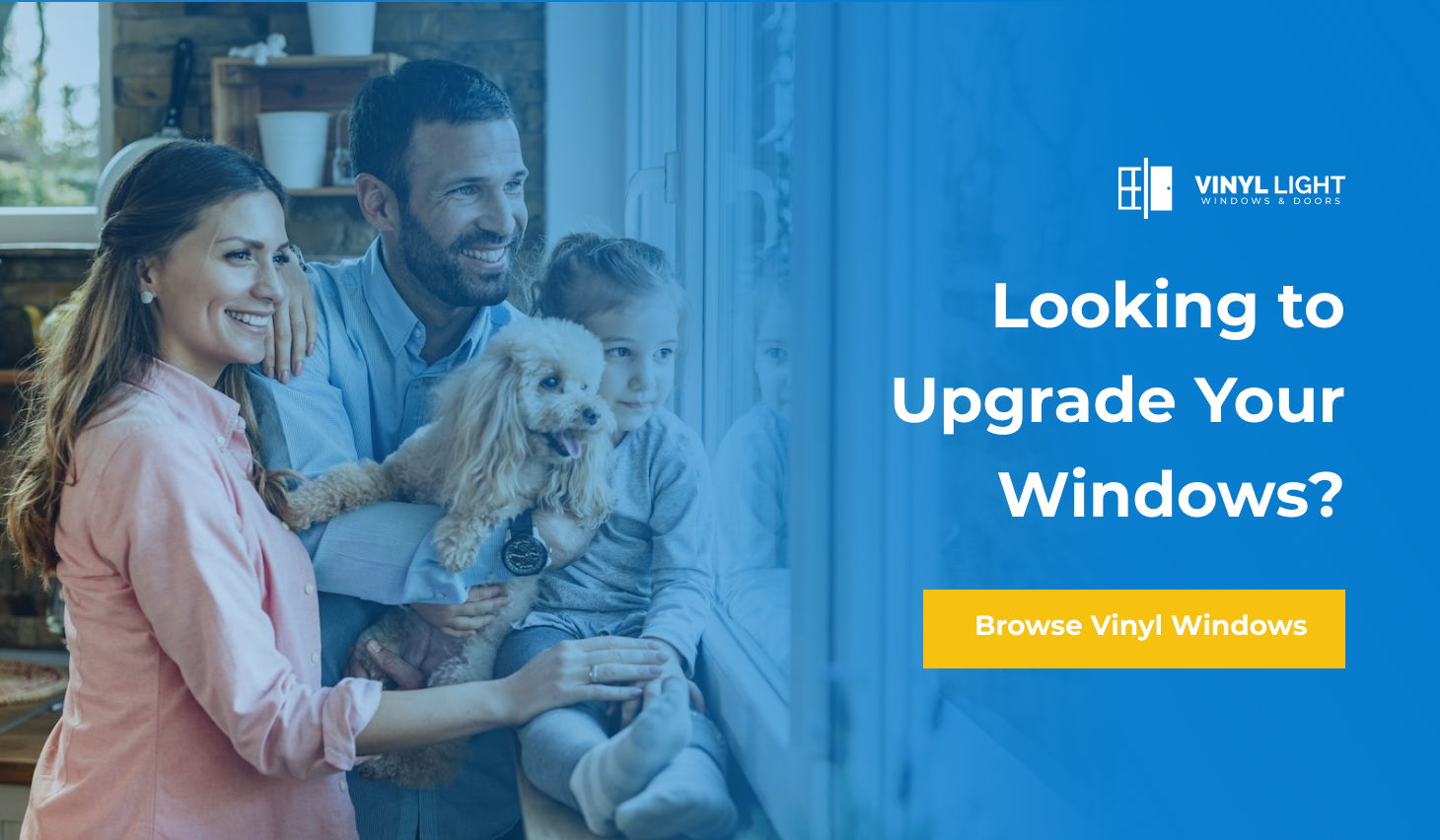 At Vinyl Light Windows & Doors our technicians will provide you with a free quote along with all information you need on how to replace windows in a house and how much it will cost within your budget.