There are several ways how to add value to your home. By replacing new vinyl windows and entry doors you do invest in your property.
Being a Toronto homeowner you've probably learned that exterior improvements can potentially increase your home's resale value if you ever decide to sell.
Vinyl Light windows and doors assist with improving the beauty and value of your house in GTA. The replacement process is done just within 1-2 days, and what a huge value impact you are getting!
Check our helpful articles below:
How much does it cost to replace windows in a house in Canada?
Understanding Energy Star windows and doors
Do New Windows and Doors Add Value to Your Home in Ontario?
As a GTA homeowner, you might be looking for the best ways to add value and functionality to your home. Though many home renovation projects can be expensive and time-consuming, it's crucial to determine which of them are worthwhile.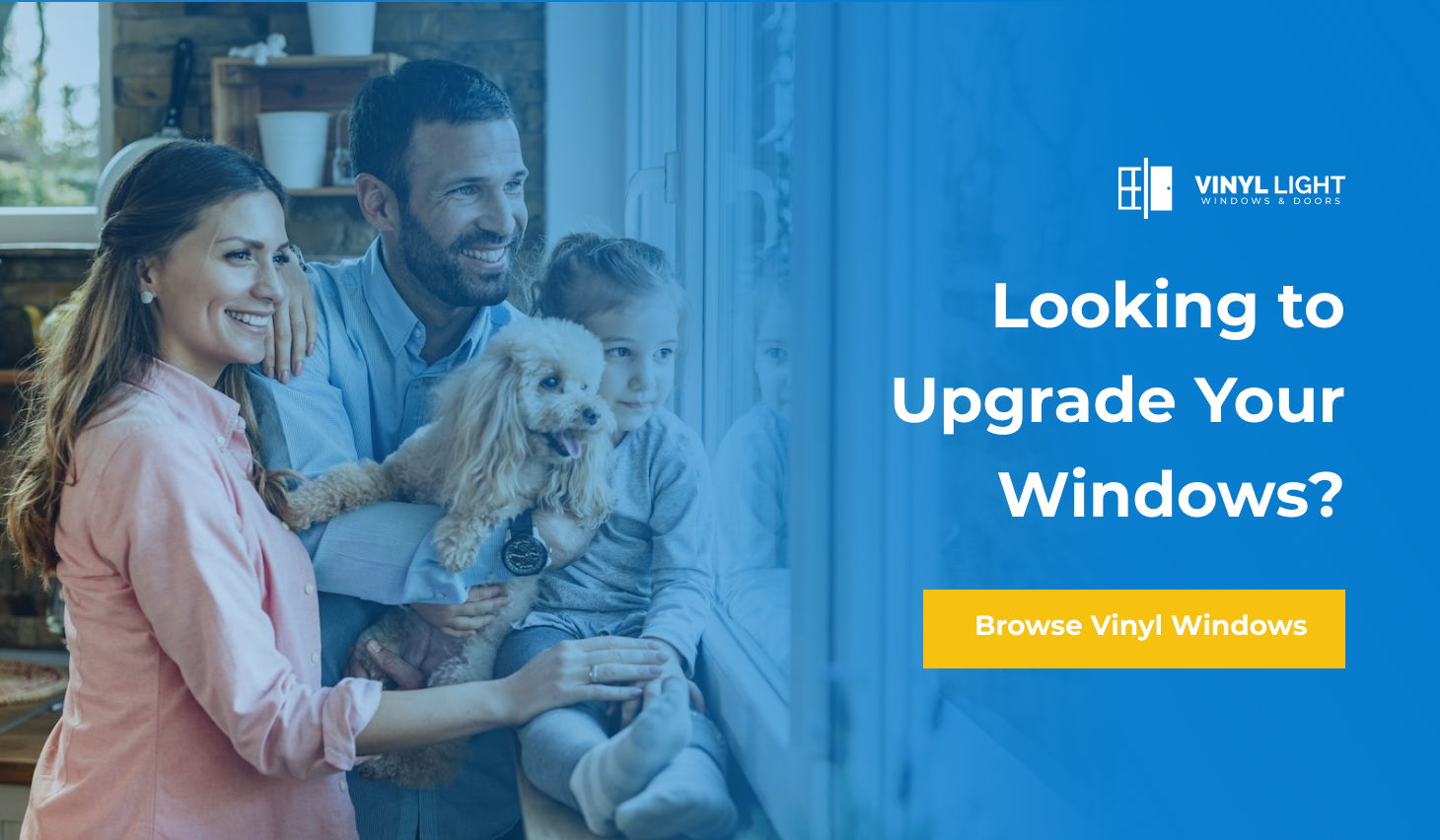 Is it true that upgraded vinyl windows and exterior doors raise the cost of your home in Ontario? Yes, it is! Replacement windows and doors are one of the major renovations that add value to your home.
Windows and doors can give numerous immediate appeals because they are one of the first things visitors notice about your property.
If you're thinking about how to add value to your home before selling, consider the following:
On a crowded market, new vinyl windows and doors will help your home stand out.
New vinyl windows and doors can help you sell your home for more money by increasing its value.
List of Benefits of New Windows and How They Increase the Value for Your House
As we have just determined what to do to add value to your home, let's learn more about the impact of newly installed windows.
Here are the main benefits of new windows which do add value to your home:
Energy Efficiency. Due to durable vinyl, LoE coating, double/triple glass options, weatherstips.
UV protection, which works to avoid fading of your interior.
Outside noise reduction. Windows with double or triple panes and vinyl frames can considerably minimize the amount of noise that enters your home. This might be a big selling feature and easy way to add value to your home for potential buyers in a noisy location.
Additional security. Your home's safety may be weakened by aged windows. Vinyl Light windows come with innovative upgraded locks and multi-panes, making your home more safe.
Improves the curb appeal. The overall appearance of your property is extremely important when selling your home. Because curb appeal is all about looks, replacing your home's windows is certainly one of the things to add value to your home and attract potential buyers.
List of Benefits of New Doors and How They Increase the Value for Your House
Does a new front door add value to your home? The answer is Yes! The door is as important an exterior feature as windows. The front door is used every day, it must be smooth in operation, made of durable high-quality materials, and provide improved energy efficiency and security.
This is why a new front door replacement is one of the ways to add value to your home.
The door is easy to customize as there are tons of slabs and glass design options available to choose from. Whether it is a new custom steel or fiberglass door you would definitely benefit from it.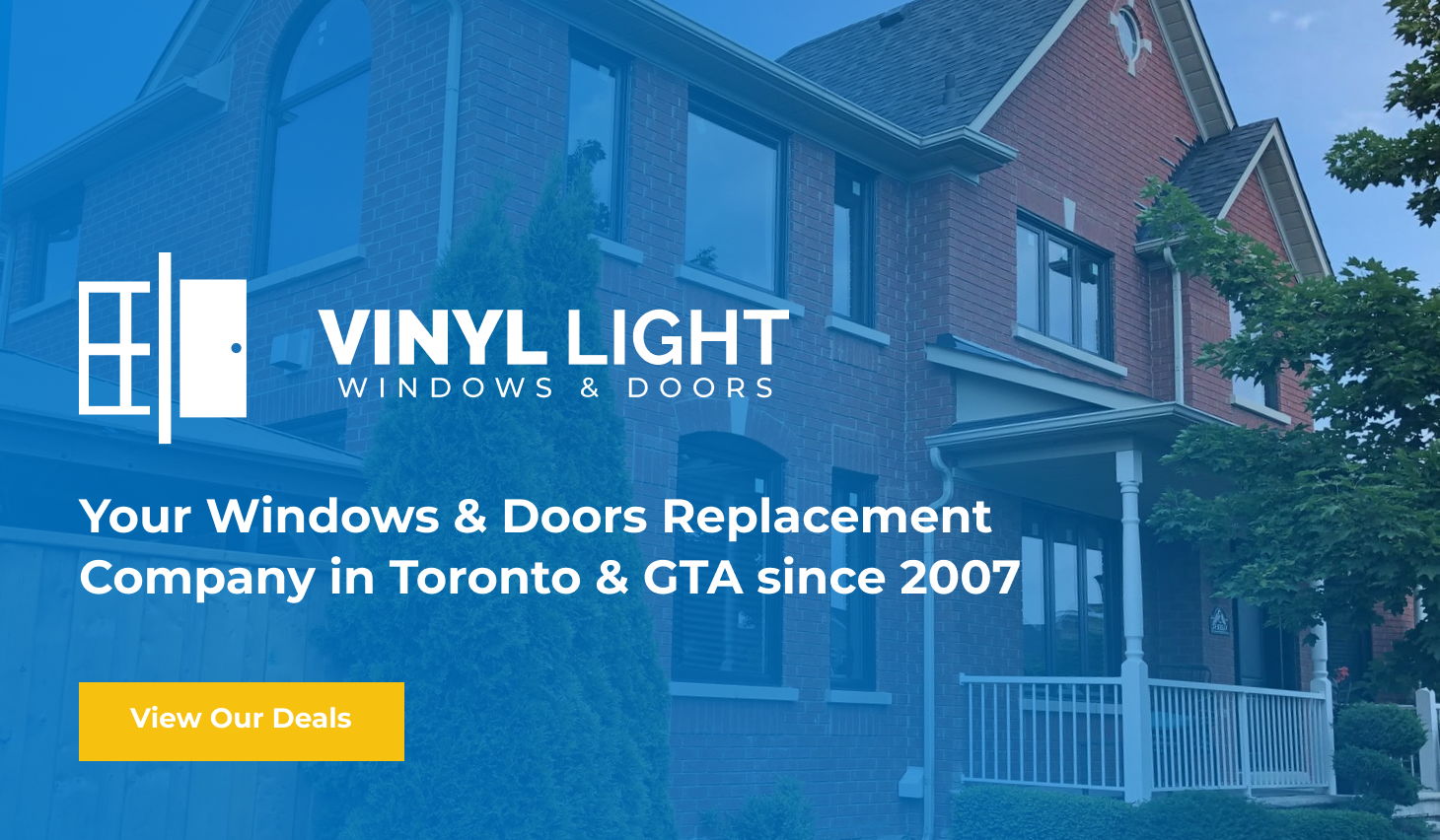 The entrance door is "the face of your house" and for sure it is one of the definite reno things to do to add value to your home.
Here are the main benefits of new exterior door replacement:
Security. Steel and thick glass are strong and resistant enough to protect your home.
Energy efficiency. A high insulation level saves on energy costs. Exterior door installation should be trusted to the professionals, as the door needs to be replaced and levelled properly.
Curb appeal. One can't even imagine how a new door is able to dress up your front!
Highly customizable. At Vinyl Light you may pick any slab you like, standard or custom width and height, arched shape tops, sidelites, transoms, design glass, grills options, wrought iron options, any custom color, hardware, locks and pull bar handles.
Vinyl Light Windows & Doors Helps You Save Money on Windows Replacement While Adding Value to Your Home in the Greater Toronto
Call or email Vinyl Light Windows & Doors company located in Ontario, to find out what home improvements add the most value to your home. Replacing new, high-quality windows and doors is one of the greatest methods to achieve this. This will not only improve the cost and overall appearance of your home, but it will also save you money on energy bills.
Our technician will introduce you to our products and services. We are ready to help on how to add the most value to your home. We will guide you through all possible window and door styles according to your home's style and age.
We do know how to improve your house and make it ready for sale. Catch up with the high house market season. We are here and ready to help!