Windows Create the Look of Our House! With the help of this article, you will find out how to clean vinyl windows. Get inspired to achieve a result of professionally washed windows! Vinyl is strongly resistant to the sun's ultraviolet rays without fading or deteriorating. Vinyl windows can last for years if they are properly cared for and maintained.
Best Way to Clean Vinyl Windows
What is the best way to clean vinyl windows? Just take easy steps to keep your vinyl windows clean! And after obtaining these following methods you may easily advise others in case they ask: how do you clean vinyl windows?
Step 1: Perform a basic inspection
You should inspect your window and frame before proceeding. Keep an eye out for cracks or mould. Look for window's screen tears or cuts. Examine the glass for any fractures or fogging.
Step 2: Take off the sash and screens
Remove window sashes and screens and lay them on a flat table if it makes the process simpler. Make every effort to avoid exposing yourself to more dirt. Because you don't want to drop the screens or sashes, it's helpful to have an extra set of hands for this work. Also, be cautious around the windows. You don't want a youngster or anyone else to get caught in the gap.
Step 3: Clean frame and trim
To clean the vinyl window frame and trim, make a mild soap and water solution. Clean the area with soap after rinsing it with clear water. To remove dirt, use the sponge and a gentle brush. Rinse thoroughly with clear water and dry with a lint-free towel. Wash, rinse, and dry as rapidly as possible. Allowing water to run down might cause it to pool at the bottom of the window, causing future damage. Stronger cleaning chemicals may be required for some uneasy stains.
Step 4: Glass cleaning
Use a glass cleaner or a vinegar-water solution. After rinsing the glass with clear water, spray the cleaning solution on. Allowing liquids to flow down the window is not a good idea. Quickly rinse and wipe dry. Instead of using a cloth, consider using newspaper for streak-free cleaning.
Step 5: Clean the screen
Remove the screens from the windows and place them in the tub, shower, or on the lawn or driveway. Spray the screen with water gently. Use a garden hose instead of a pressure washer! Use a mild detergent mixture to get rid of obstinate dirt. Allow time to dry after rinsing with clear water.
Step 6: Clean and reassemble the tracks
Clear out the window tracks. Remove debris with the vacuum and larger blockages with the plastic putty knife. Use a moderate detergent to clean, then rinse and dry. Spray a silicone lubricant on the track and wipe it down with a clean cloth. Inside the window, replace the sashes and screens with care. The sash should then be tested to ensure that it glides smoothly. You're done after wiping down and lubricating any hardware.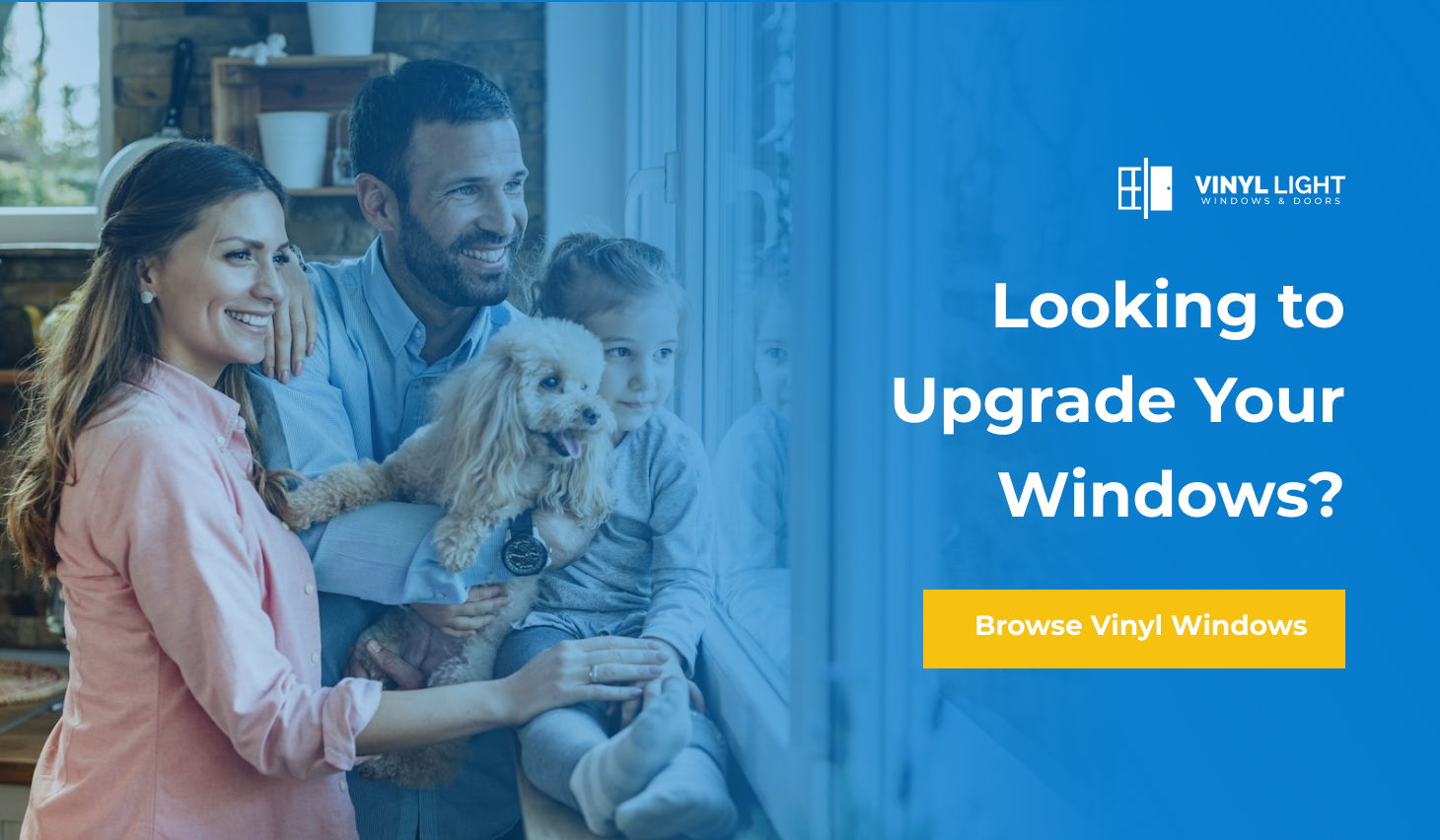 How to Clean Vinyl Windows Frames?
Here we are giving you the best tips and steps on what to use and how to clean white and coloured vinyl windows' frames.
Step #1
Vacuum all around the panel frame, window sill and down into the metal tracks with the brush attachment. Pay special attention to the hardware to ensure that any loose dirt and debris is removed.
Step #2
Make a cleaning solution with warm water and mild dish soap. Mix a gallon of warm water with 1/4 cup of mild, non-detergent soap. While washing use a soap that is very light and non-abrasive.
!!! Never use bleach or any other cleaning products that contain abrasive compounds.
Step #3
Soak a soft cloth in the cleaning solution and remove the extra solution from the cloth by wringing it out. To remove dirt from your window frames, gently brush them down. Work rapidly so that the cleaning solution does not spend any more time on the frames than is necessary.
Step #4
Rinse thoroughly with clean water and allow it to dry completely. Rinse away the cleaning solution you've applied to the frames with a fresh cloth soaked in clean water. Once the frames are soap-free, wipe off the surface with a dry towel.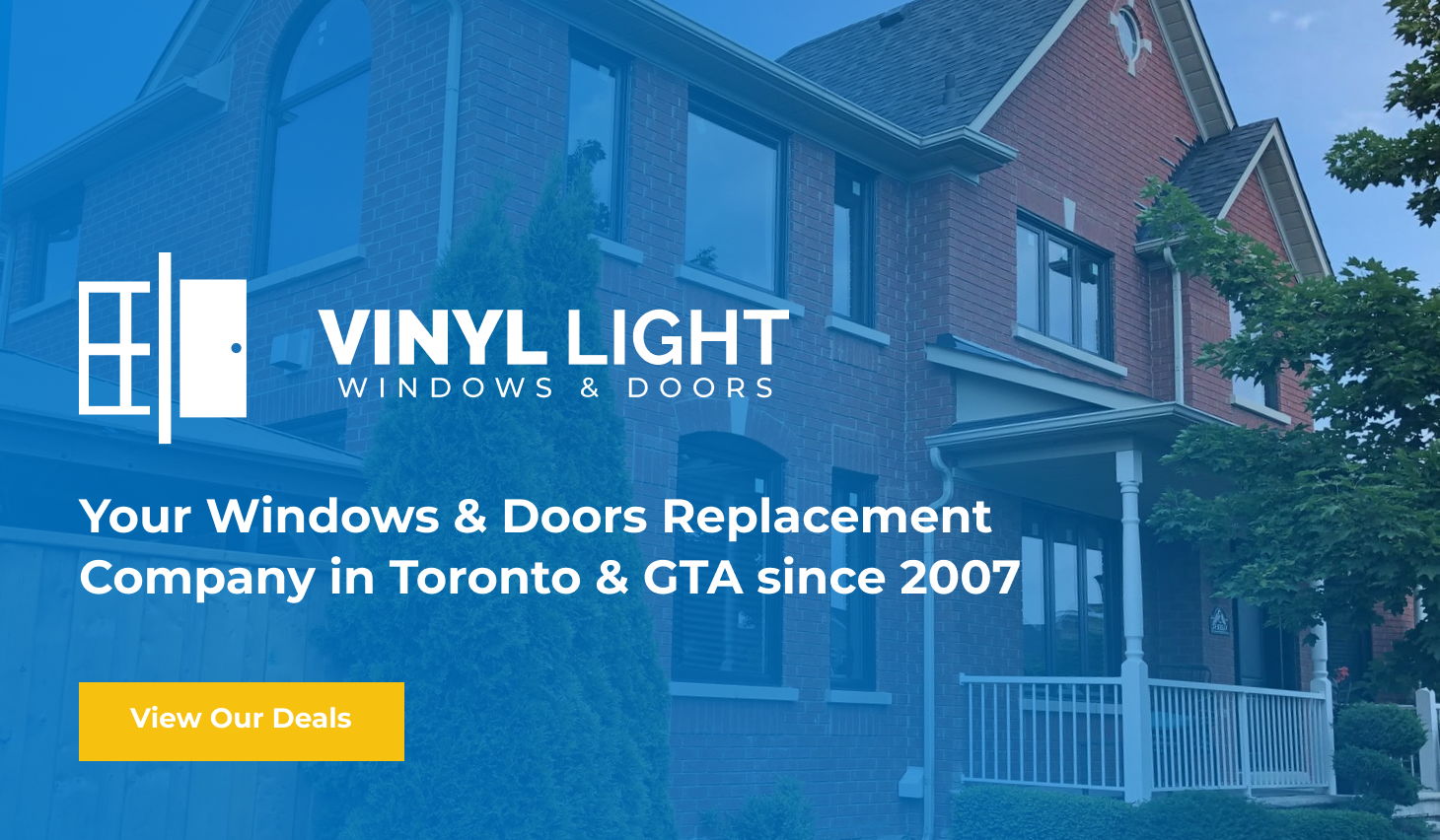 What To Use To Clean Vinyl Windows
What can you use to clean vinyl windows? Here below are what to use to clean vinyl windows.
You will also need:
Cleaning gloves
Soft fresh towels
Brush with soft bristles
Newspapers
Sponge
Detergent
Bottle for spraying
Putty knife
Silicone lubricant
Good Luck On Your Window Wash!