How to tell when windows need replacing? The right answer might be quite obvious if to consider some important signs. Windows are highly responsible for how much you pay for energy bills as well as for the total look of your home. Any house type would benefit from window replacement.
If your windows are 15 or more years old you should consider looking for a better upgrade. Even if your house is comparatively new and the builder used cheap windows profiles you might consider replacing them either.
Each windows' concern may be based on a different issue. So let's get a closer look at this topic.
How To Know When To Replace Windows?
Lots of homeowners ask the same questions as to how to know when windows need replacing or when do windows need to be replaced. This article will lead you through helpful tips as to when to replace vinyl windows.
Reasons why your existing windows are better to get replaced:
❶ Damage or Operating issues:
Cracking in frames' corners.
The hardware is damaged.
Windows are not tightly sealed.
Worn weather stripping.
Cracked or foggy glass.
Constant draft coming through.
Difficulty with opening or closing windows.
❷ High Energy Bills:
When your windows lose their energy efficiency. Old or poorly installed windows can cause air leakage. Sometimes due to the crack in between frames inert gas may get lost. This makes your heater or HVAC overworking adding extra cost to your energy bills.
❸ Property Value:
New vinyl windows add a fresh look to your home. Upgraded windows also increase your property value. If you are about to sell your home in future vinyl windows replacement is a perfect investment ensuring much higher resale value.
❹ Easy Care:
New vinyl windows require no maintenance except wiping using soap and water. No headaches with painting or extra care!
❺ Noise Reduction:
Professionally installed vinyl windows are perfectly sealed. Made of durable high-quality materials new windows block the surrounding noise. Your family may enjoy daily life with no interruptions! A huge benefit for those with babies and small kids.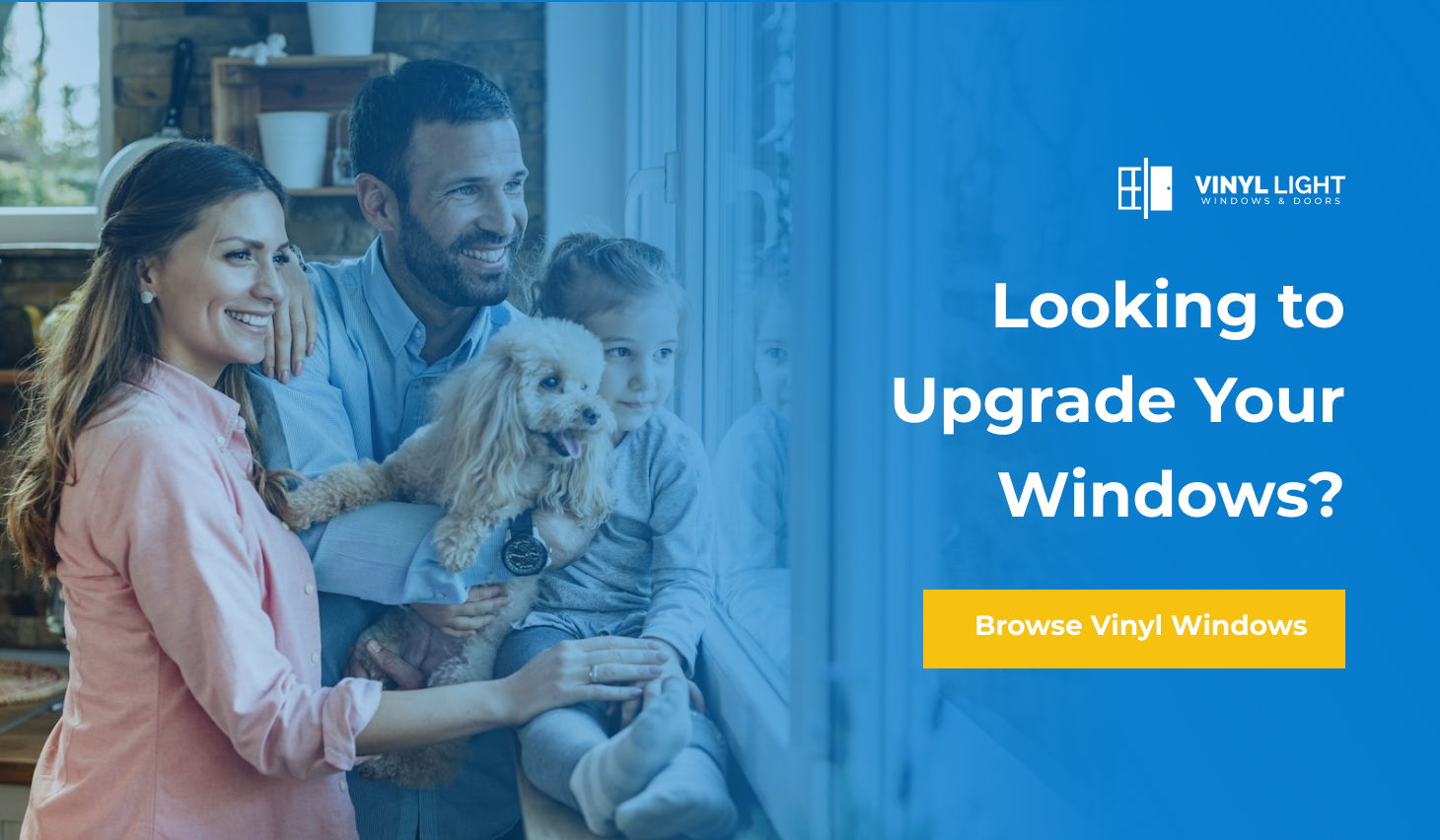 When Is The Best Time To Replace Windows?
Problems with old windows may occur anytime and this is not the reason for you to wait to get them replaced. When is it the best time of year to replace your house windows? Or when is the best time to buy replacement windows? Modern technologies and techniques allow vinyl windows to be replaced at any season. Of course, whether permitting and it's not recommended to install when the temperature drops to double digits. In winter Vinyl Light Windows & Doors professionals replace windows one by one. This is a step by the step installation process. Your home will remain under temperature stability. There will be no harm from outside for house interiors, furniture and personal items.
How Often Should You Replace Windows?
Upon getting new windows each homeowner wonders how often to replace windows in a house. The common question is how often do you replace windows?
Though the lifespans from different window manufacturers vary, you should expect to replace your old windows approximately once in 25 years.
The signs your windows need to be replaced are:
Drafts - occur when windows' weather-tight seal fails. You can sometimes just change the seal, but if the frame is rotten or destroyed it's time to think about new windows.
Foggy glass - if fog or condensation forms between the panes of your windows, the thermal barrier between them has been compromised, and the windows are no longer as efficient. Windows replacement can help you save money on energy while also improving your comfort.
Poor functioning - if your windows are simply hard to open, look inside the tracks for debris. If the windows aren't operating properly despite the absence of debris, you'll most likely require new ones.
High energy costs - this is one of the most telling symptoms that your windows need to be replaced because they are no longer creating an insulating barrier.
Damaged frames - if your windows' frames are broken, you will most likely need to replace them.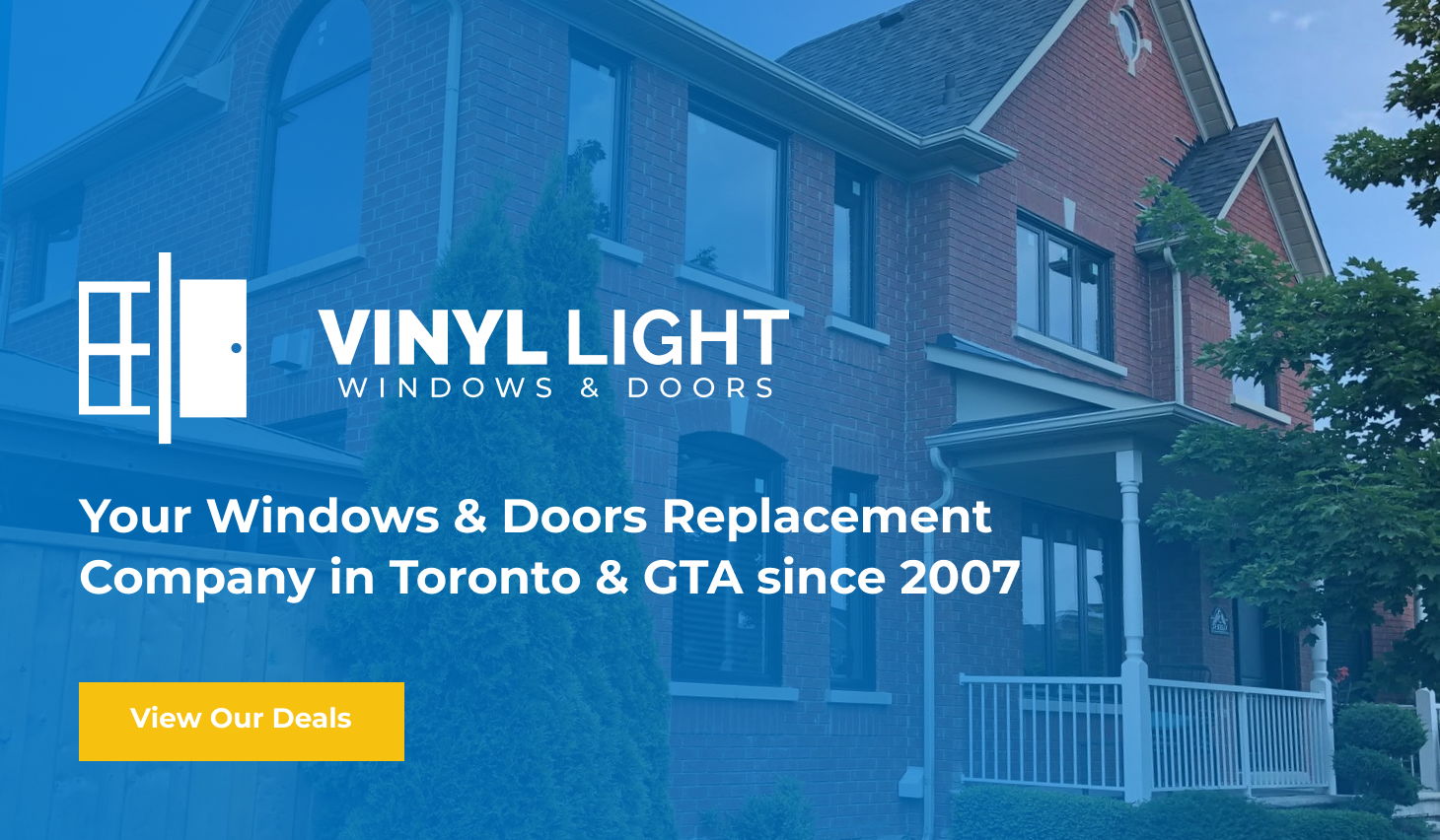 What To Look For When Buying Replacement Windows?
What things to consider when replacing windows? Every homeowner needs to know what to expect and what to know when replacing windows. The main suggestion is to deal with window professionals such as Vinyl Light Windows & Doors. We have a large experience and will help you to make the right choice. The whole window replacement process will be under our company's care and control making sure the customer is satisfied completely.
Important tips:
Be patient to think carefully about which window styles you are looking for. Moneywise it is always a better deal if you go ahead to replace all your windows.
Talk to the window company specialist about your future windows. Look at the vinyl window samples and all the parts it consists of. A professional window company such as Vinyl Light Windows & Doors has the all helpful information about windows, their styles and parts.
Make a decision on the colour of your windows. In case you are not sure the professional advice from the window company representative will help you to make the right choice.
To save more on bills get Energy Star windows to promote complete energy efficiency. This is the case when it is better to replace all your windows. In future, your energy savings will incredibly compensate for your new windows replacement expenses.
Always check with the chosen window company if there is a lifetime warranty on your windows and what exactly it covers.