During cold weather, homeowners are seeking the best solution on how to winterize a sliding patio door as sliding glass doors are a common cause of heat loss in homes.
If not properly insulated, these types of doors can make a space draughty or even frigid. This is especially true for older patio doors that have been exposed to the elements, and doors that do not have double-pane glass.
The following helpful steps from Vinyl Light Windows and Doors' experts will definitely help you with making your home stay out of the cold.
Why Do You Need to Winterize a Sliding Patio Screen Door?
Before learning how to winterize a sliding patio screen door, better to start with understanding why a sliding glass door needs to be winterized.
Sliding doors are a lovely addition to any home, especially in the winter, when they provide much-needed light during the short daylight hours. But they are also a major source of air leakage and temperature loss.
As a result, if you want to save money on your heating bill while also feeling more comfortable in your house during the winter, you should winterize your sliding patio door.
The good news is that if you do know how to winterize a patio door, it's fairly simple to do!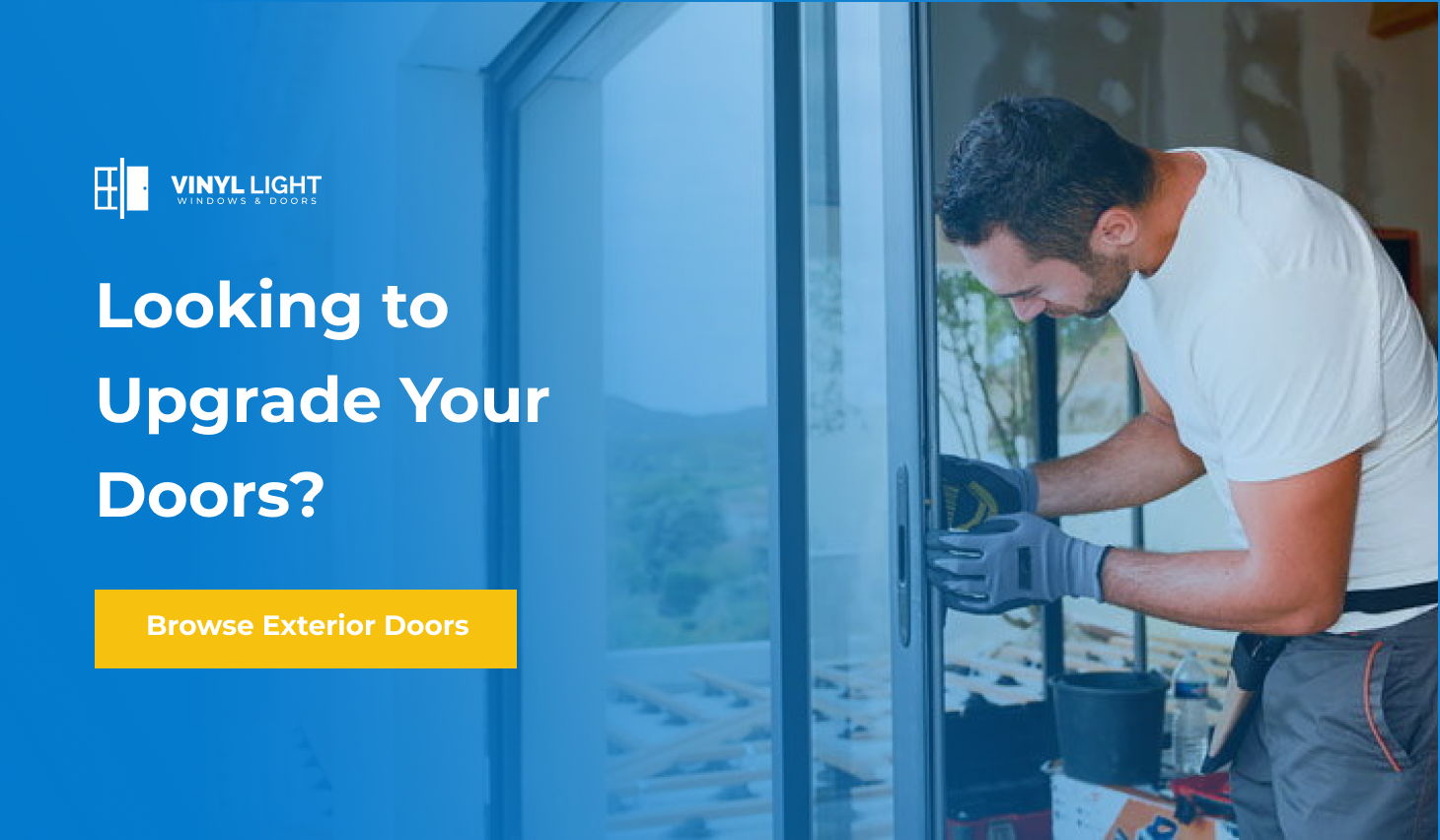 How to Insulate Sliding Glass Door?
How to insulate a sliding glass door if cold air comes through it?
Door Track cleaning. The door track can become clogged with debris. When the doors are open, particles fall off our shoes or blow in from the outside, clogging the tracks. Use a vacuum to remove the particles and to insulate the sliding glass door track. The particle build-up might cause the doors to be off-center and sit up higher, preventing the doors from sealing properly. This permits the home's heat to escape.
Insulating Thermal Curtains to replace your old ones. Thermal-lined curtains are thick, insulated drapes that help prevent patio sliding doors from heat loss by blocking draughts.
Weather Strips are common examples of how to insulate a sliding glass door for winter. They create a seal being placed in between the door and its frame as well as floor and door jamb. The goal is to keep the air from escaping. Weather stripping needs to be replaced with time. Upon closing your windows or doors you should not be able to see sunlight coming in through the seal.
Apply Caulking. To insulate sliding glass patio door simply apply or refresh caulking into gaps of the door casing. Check the caulking for cracks around the frames and where the doors contact the house. The caulk should be in good condition, and if it isn't, it will need to be replaced. If you require assistance, you may always hire an expert.
Foam Insulation Panels. Frost can form on the interior of a poorly insulated glass door in the worst-case situation. Insulation panels made of stiff foam help a lot. A rigid foam insulation panel is extremely light and simple to install. The panel normally starts on the patio door's floor and extends above the top of the frame.
Use Insulation Kit to winterize drafty sliding glass doors. Draft-proofing your doors is one of the many efficient strategies to keep the cold from hurting your thermal comfort this winter. The technique how to fix drafty sliding glass doors is simply to apply seals on the sides, top and bottom of a door to close off any gaps or holes that allow air to pass through.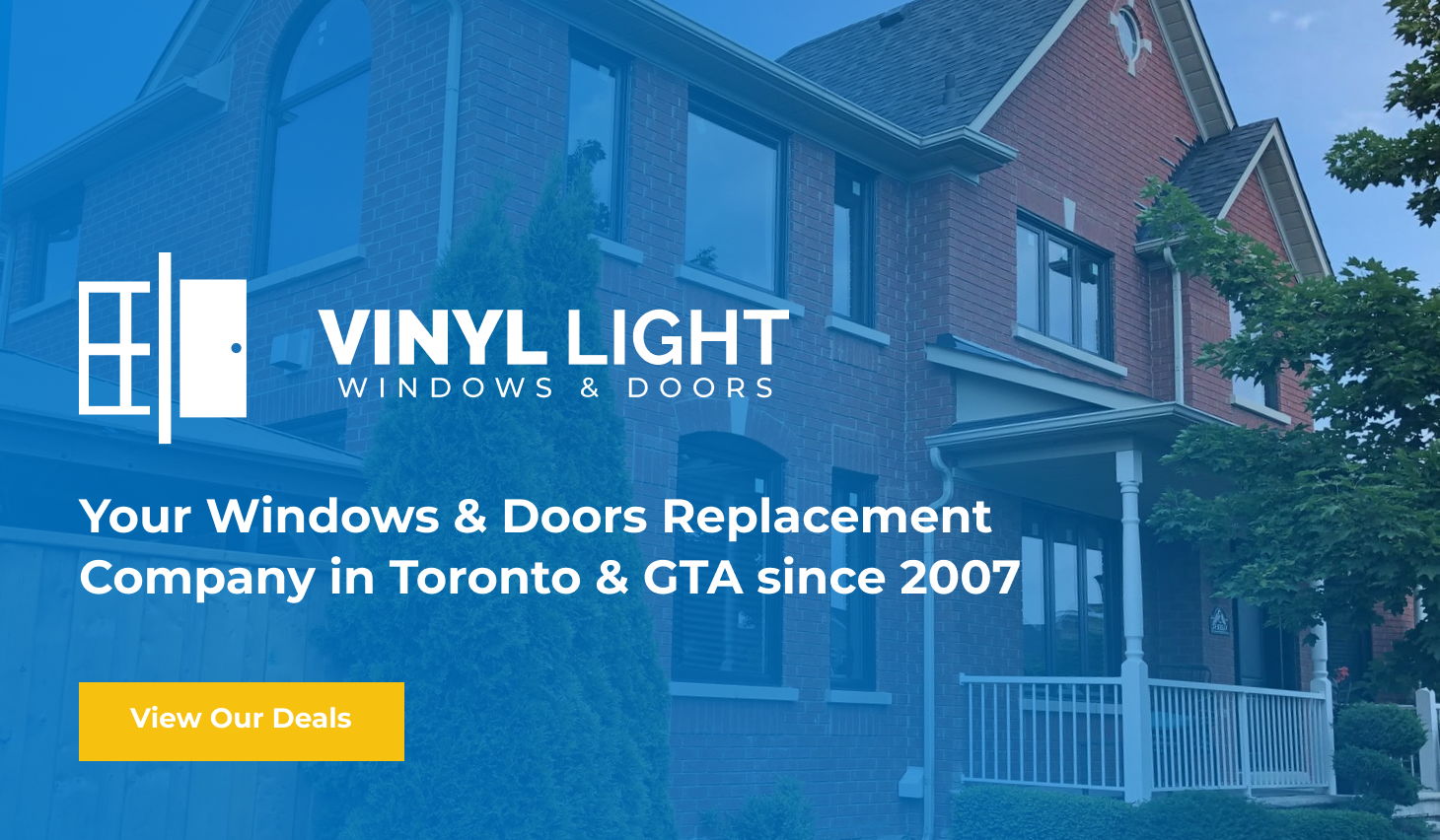 When It's Time to Replace a Sliding Patio Door?
Here are signs when replacement of sliding patio screen door is needed:
Panes are broken. A baseball, stone or something else may cause the glass to crack. If the door has numerous panes, it may be easier to simply arrange a sliding patio screen door replacement.
Patio door glass is not insulated. It may be more cost-effective to replace non-insulated glass with an insulated door. The money you'd save on your heating bill with a new energy-efficient sliding door would be enough to cover the cost of this door.
The patio door was not installed properly. Trust reliable professionals only. It might be even dangerous to get a sliding door improperly replaced.
At Vinyl Light Windows & Doors we produce energy-efficient patio doors with the complete installation.