Inswing vs outswing French doors are the two most common options to choose among homeowners.
For many households around the country, having an outdoor space with a deck or patio has become a must-have amenity. You want to be closer to your yard's nature without having to leave your house and personal comforts.
Whether your patio is connected to your kitchen or living room, you'll need the correct patio door to keep your space safe and functional.
Please, take a look at our Vinyl Light blog by visiting: https://vinyllight.ca/best-windows-and-doors-safety-and-security-tips
Inswing vs Outswing French Doors: Pros and Cons
Inswing French Doors
Pros:
Inswing vs outswing interior French doors have hinges, deadbolts and other security mechanisms, making it easy to lock.
Improved security and safety.
Full airflow control.
Can be opened with lots of snow outside :)
Cons:
In-swing vs out-swing french doors require enough room to operate. The door's slab width requires as much of the inside space to function.
Easier to get damaged from the outside kick.
Wind and rain are particularly vulnerable to inswing designs.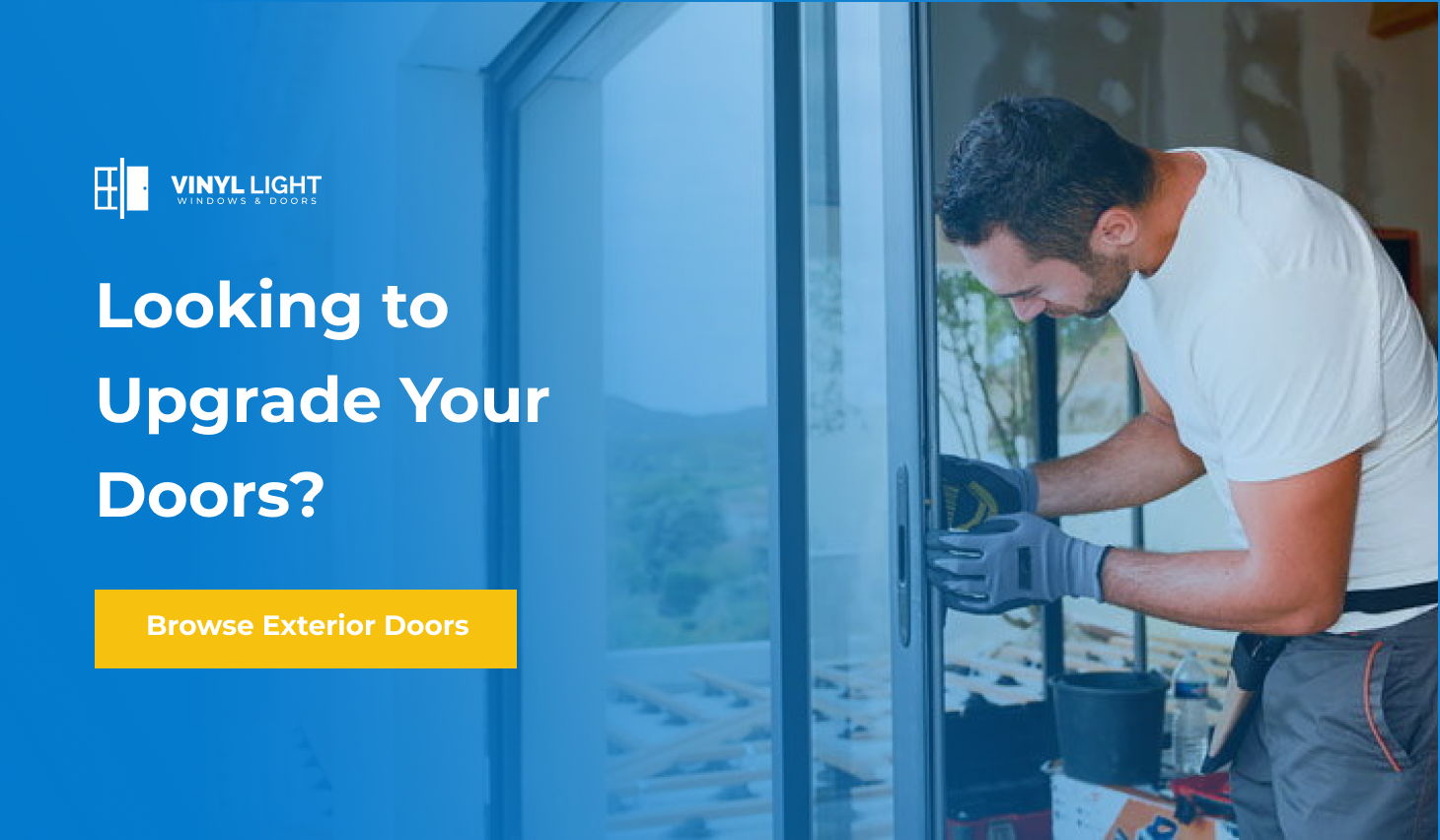 Outswing French Doors
Pros:
Outswing french doors vs inswing is a better choice for increasing the indoor space.
The outside hinges provide the room with a cleaner appearance without having to match the interior decor's design and colour.
Furniture can be placed closer to the entry without the doors slamming into it or other items when they are opened.
High windy weather conditions resistance.
Cons:
Need more space available from the outside.
Hinges are located on the outside.
Difficult to operate with lots of snow outside.
Prone to water leakage in between slabs during the rain accompanied by strong side angled winds.
French Doors Outswing vs Inswing: Which Door Type Is Safer?
French patio doors inswing vs outswing obtain hinges on the inside, which is advantageous in terms of security. But at the same time, they are easier to push open because they swing inward. Choose hinged patio doors with multi-point locking mechanisms and heavy-duty striking plates to combat this.
French doors outswing vs inswing doors are a little more secure and more difficult to force open than inswing doors. However, because of outside hinges, you must ensure that your patio door has non-removable pins. This way you will be able to eliminate a potential threat to your home in this manner.
Each French door type has its own set of advantages for the homeowner. As a result, you'll have to make a decision based on your unique preferences.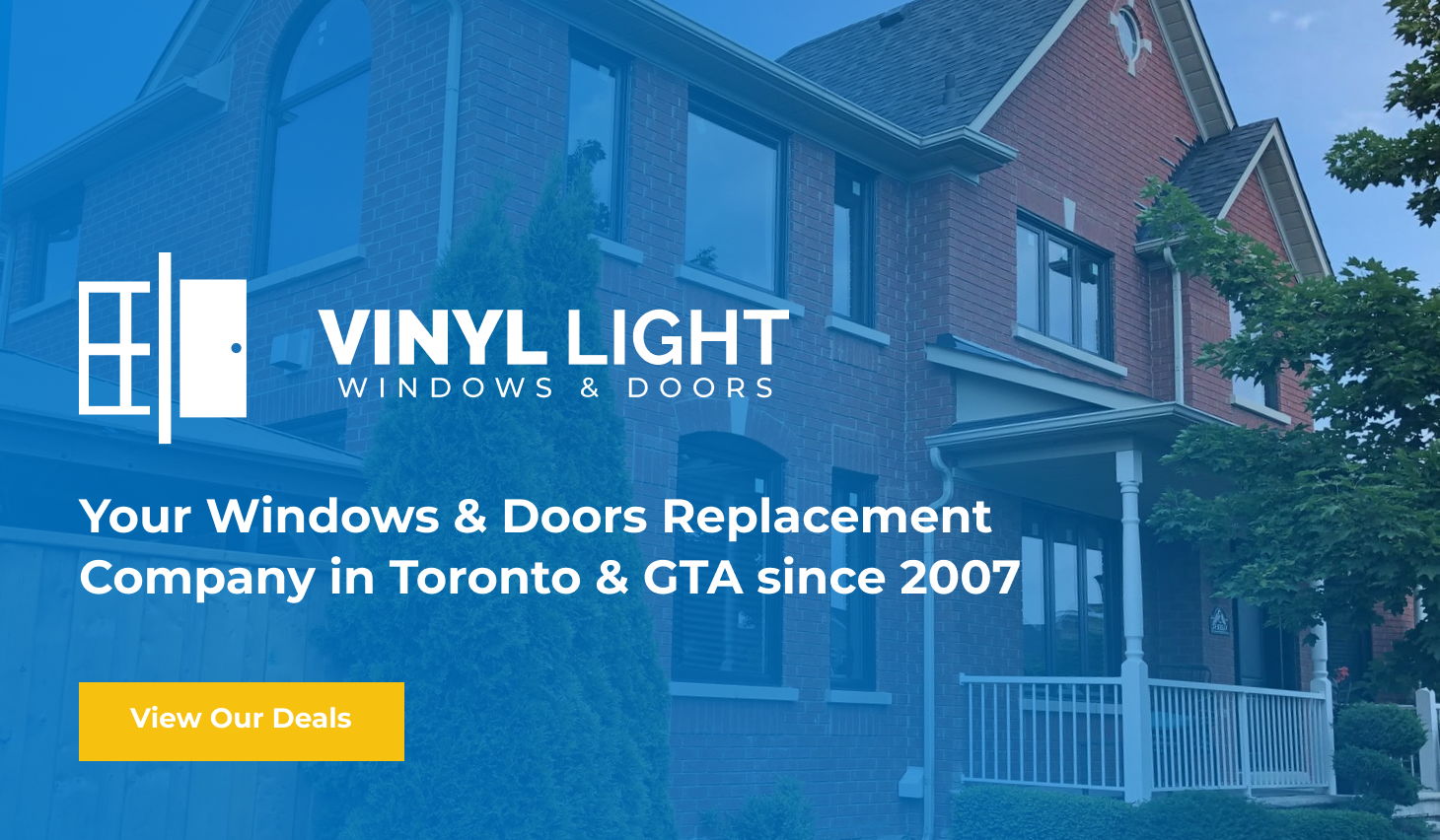 Inswing vs Outswing French Doors: Installation and Cost Difference
Generally speaking, French door frames must be sturdy enough to support the weight of the glass without drooping or twisting, that's why they are often more expensive than solid doors.
There is almost no extra cost for inswing vs outswing French doors installation in Toronto, Ontario.
The price of inswing vs outswing French doors doesn't differ much. You might pay a little extra for your outswing vs inswing French doors.
Remember about additional costs for any sort of customization, such as height, sidelites, transom, glass design, door color, miniblinds, hardware, multipoint lock etc. Some additional costs might be applied for extra caulking and capping.
Vinyl Light Windows & Doors has a wide range of French doors you desire. At any time convenient for you our technicians will visit your house, get the required door opening measurements and help you to pick the very best French door option as per your taste and budget.