Premium windows and doors replacement is one of the most important home exterior upgrades. Windows and doors buyers take into account two factors: price and quality.
If you're planning to sell or just upgrade your home, installing new windows and doors can have a significant positive influence on both the appearance and energy efficiency of your house.
Read more on the topic here:
What Are the Features of Premium Windows?
A number of homeowners end up replacing windows from a builder with premium vinyl light windows in order to save and have a better-looking home. According to the latest research with the time the expense return from the vinyl window replacement is 73.4%! By selecting vinyl windows with greater energy efficiency, you can increase that return even further.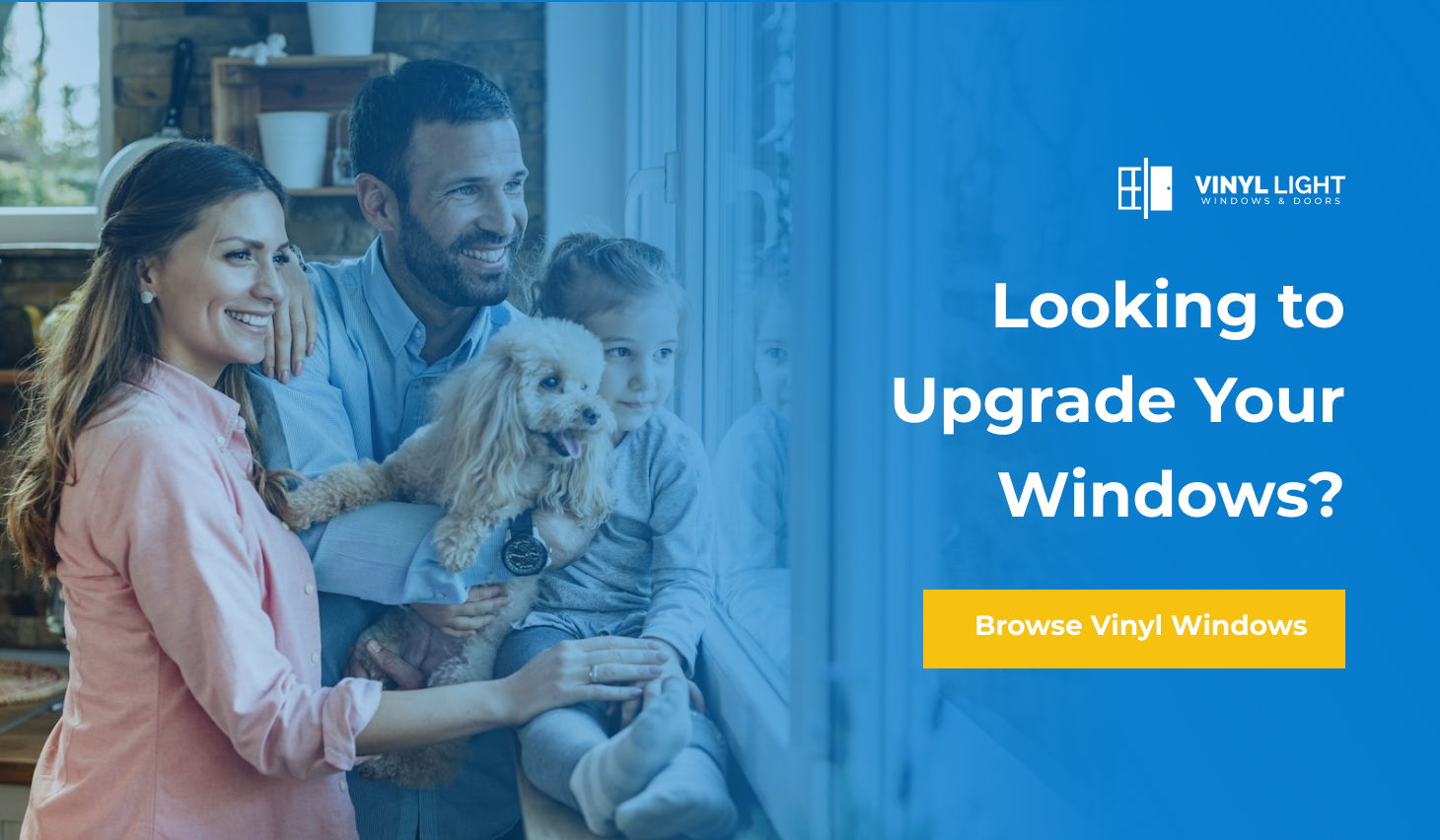 Keep in mind that you need to upgrade windows with better quality materials in order to get the most value out of new windows. Selecting a less valuable material can have the reverse result, causing you a value loss while still spending money.
Benefits of premium quality windows:
Premium windows are made from durable vinyl.
Can be customized and come in a wide range of styles, such as casement, awning, hung, slider, picture, fixed, bay, bow, with window transom etc.
Are manufactured in a wide range of custom sizes.
Premium windows of Vinyl Light brand are highly energy efficient and qualify for the Ontario Rebate program.
Come with different frame color options from the inside and outside.
Design glass options such as privacy, tinted, grills etc.
Possess a unique coating with UV protection components.
Gas-filled panes.
Have better security and improved insulation.
Manufactured with premium double or triple-glazing windows.
Obtain a lifetime warranty.
Simple to maintain and keep clean.
Accompanied by professional installation with complete finishing.
As the custom windows are installed you start reaping the benefits, that's why we suggest installing them all at once. Additionally, you may get a better discount for your full house window project.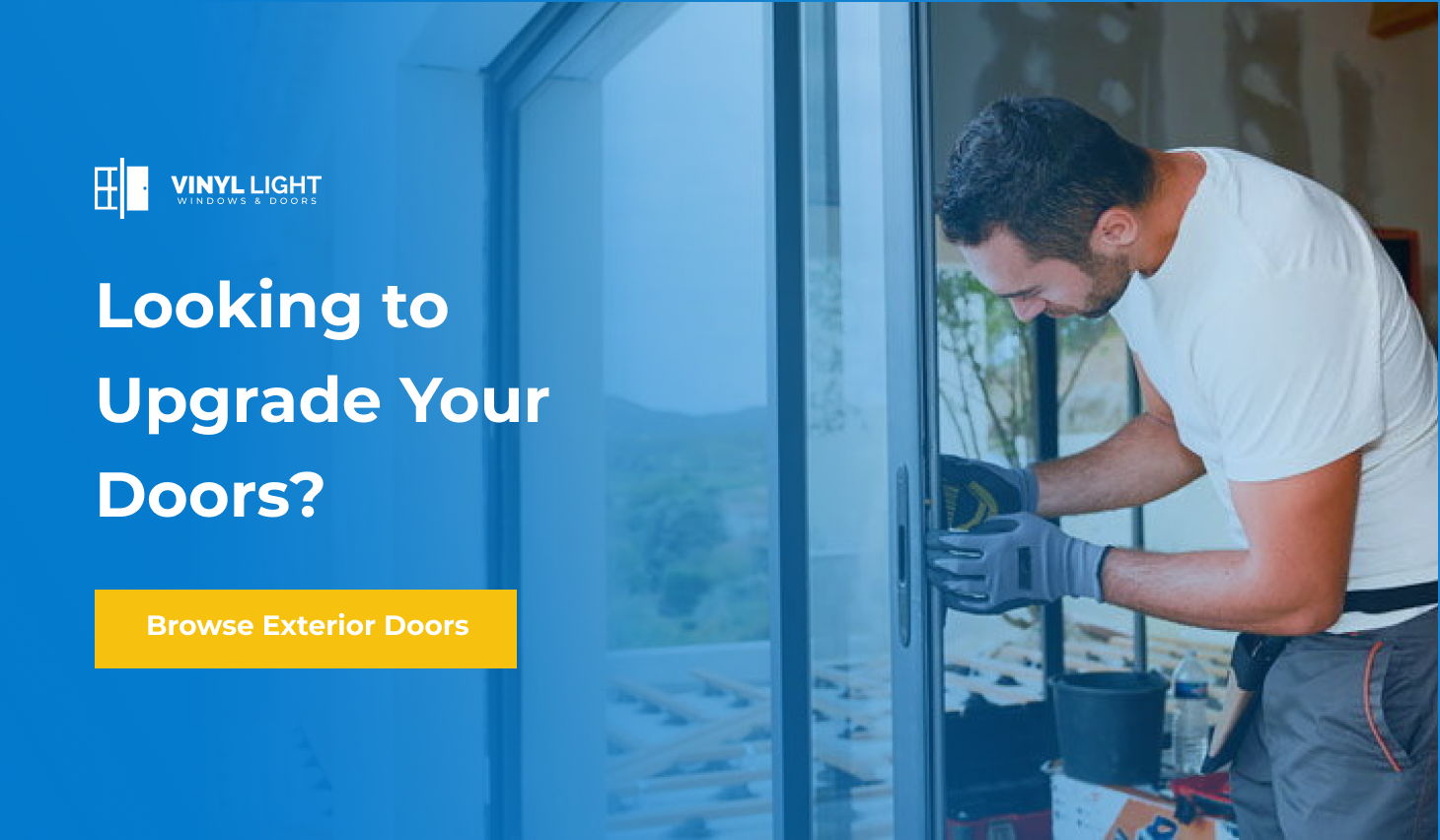 What Are the Features of Premium Doors?
Vinyl Light premium front door and premium sliding glass doors are an absolute investment into your property value. Our Vinyl Light premium quality fiberglass and steel doors have such a purpose in a house! In addition to being your route from a home's inside to its exterior, it is crucial for presentation and curb appeal.
There are two main types of high-quality entry doors:
Steel Doors - doors which maximize the safety of your home by being extremely durable, energy-efficient and multifunctional.
Fiberglass Doors - functionality and energy efficiency will be guaranteed for many years to come by gorgeous, strong fibreglass doors. If you want a door that looks like wood or if you want to make a big color statement, the Fiberglass Wood Grain or Fiberglass Smooth styles are available depending on the style of your house.
Premium front entry doors pricing depends on:
Frame size,
Slab style,
Transom,
Sidelites,
Door color,
Premium door material,
Glass insert size,
Glass design,
Hardware.
The benefits of premium entry doors are:
Life-lasting functionality.
Durability.
Smooth operation.
Security.
Insulation.
Energy efficiency.
Noise reduction features.
Increase of house value.
Tons of customization options.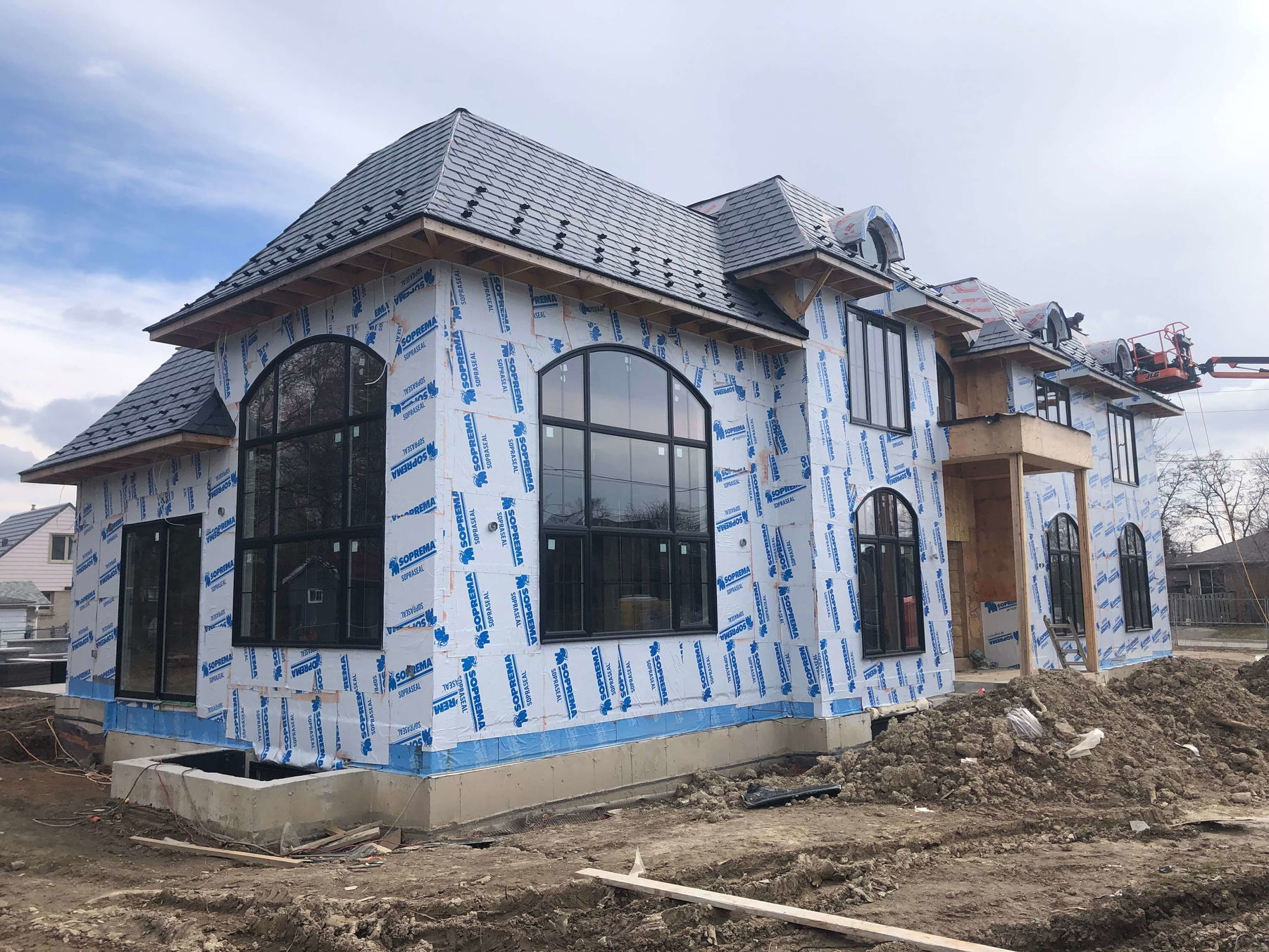 Basically, you can create an ideal front door to match your house and your style. All possible Vinyl Light premium door combinations and configurations are for sale and can be taken from our website's catalogs. As well as our premium patio doors are all available to order with a number of customization options.
Replacing a door is an investment which adds value to your house and over time you will save money on maintenance and energy expenditures. In addition to enhancing the safety and security of your valuable items and loved ones, custom door replacements can help you feel more at ease.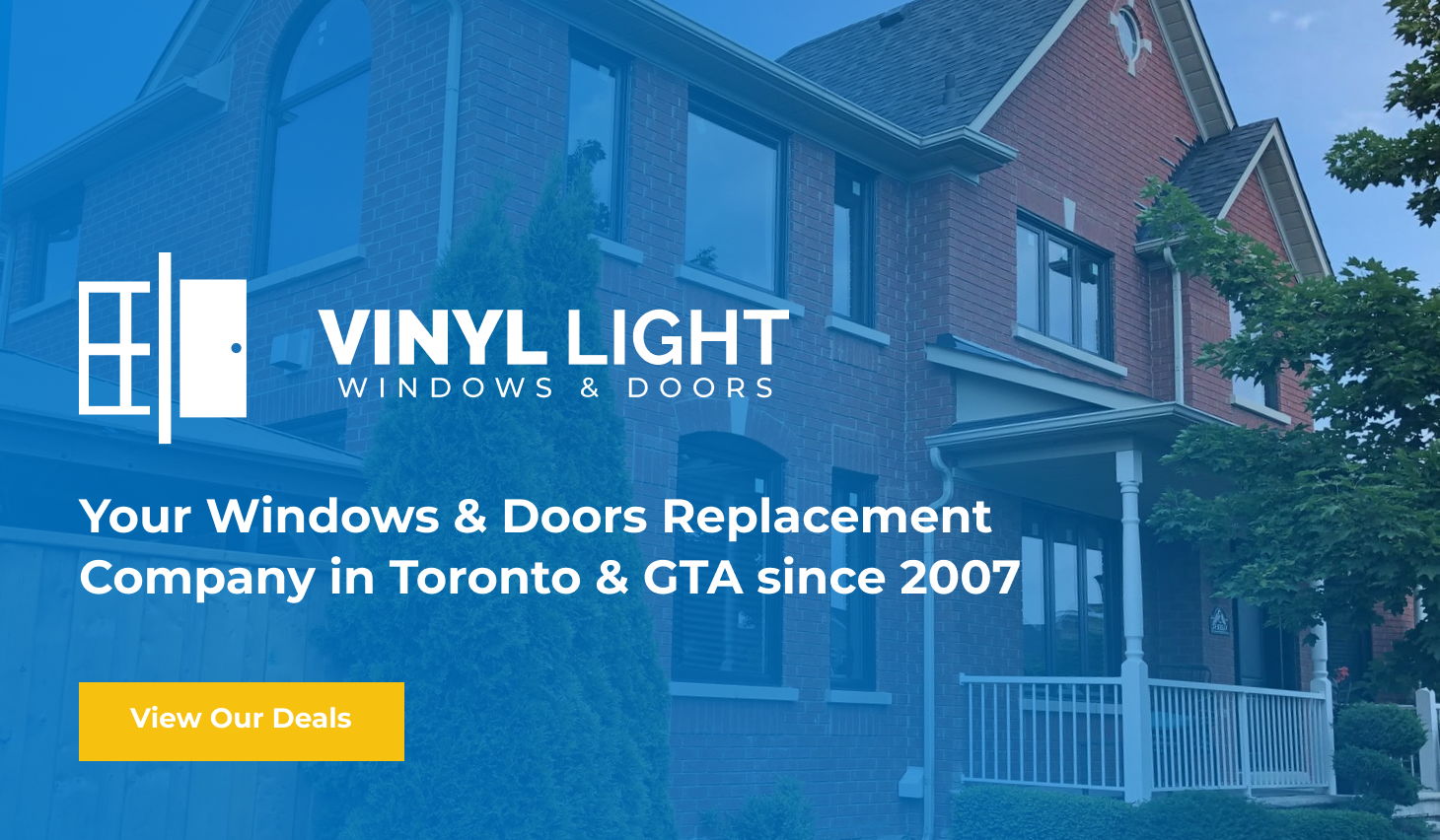 Where to Find Premium Windows and Doors in Ontario, Canada?
While looking for your future front door take your time to think about its style, glass design options and color. Contact Vinyl Light to get a free quote on premium windows and doors in Toronto. If you need a supply only just call us and we suggest how to measure a window for replacement.
With us, functionality and energy efficiency will be guaranteed for many years to come by gorgeous, strong vinyl windows and fiberglass or steel premium doors. After we price your project and confirm all the details, the order will be placed. All your questions about our windows for sale will be answered.
Followed by a standard wait and production period we finally arrive with our professional installers to upgrade your house for a lifetime!