Replacing windows in an old house is a beneficial priority. Older homes, while charming and appealing, require some maintenance to keep following their vintage beauty. This includes replacing windows and doors, as well as applies to every component of the building.
The tricky issue with 100 old house windows is that it's often difficult to identify if they've caused harm to the surrounding walls by allowing moisture to soak in. Of course, well-built windows can last for centuries. But not forever.
Vinyl Light Windows & Doors is ready to replace your old home windows. Please, find more information here: https://vinyllight.ca/how-to-tell-when-windows-need-replacing and https://vinyllight.ca/ontario-windows-rebate
What Do You Need to Know Before Replacing Windows in an Old House?
Here are the signs which alarm you are in need of replacing windows in an old house:
Structural damage.

Over time, moisture starts to seep into the window frame and the walls around it. If not addressed, this might compromise the structural integrity of your historic home.

If current windows don't go along with the style of your home anymore.

There's a good chance you've done some minor house improvements throughout the years. Your windows may no longer match the exterior of your property in some circumstances. In this case, replacing old windows in an old house may help your property have a more coherent overall appearance, increasing its market value.

Compliance with egress regulations.

According to recent modifications to the National Building Code of Canada, every home must have at least one egress window in every bedroom, as well as one in the basement. To comply with this criteria, replacing windows in an old brick house maybe required.
Tips to consider beforehand:
Make sure you employ window professionals who are licensed and certified.
Only by applying through a reputable windows replacement company such as Vinyl Light, your new vinyl windows will be energy-efficient and at the same time match your old house's style.
Check with your local government to determine if there are any restrictions on making improvements to historic structures. Sometimes you need to follow the specific guidance when replacing any part of the house, especially the visible ones like windows.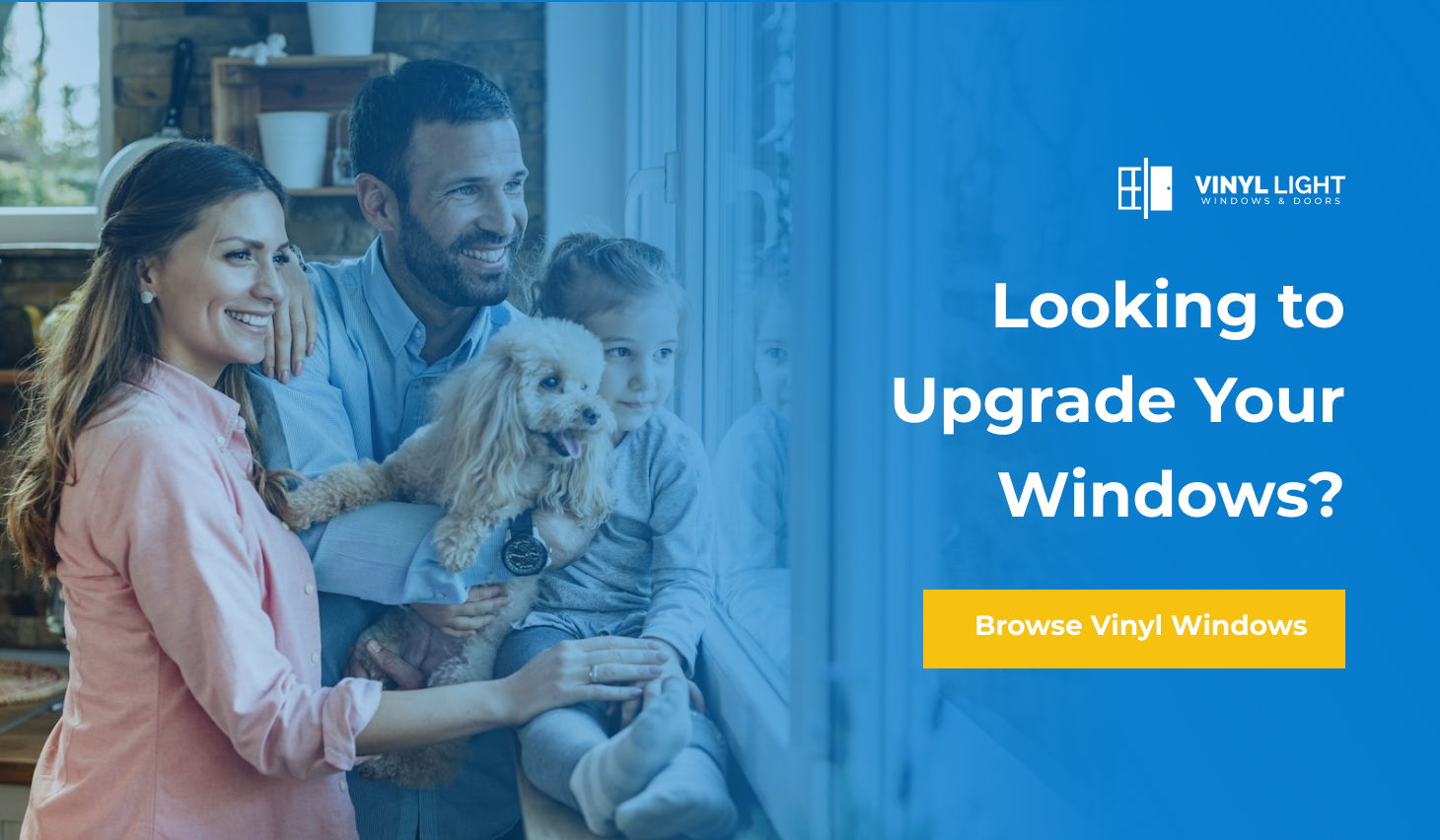 Installing New Construction Windows in Old Home
Here we are going to review how to install new windows in an old house and how to install new construction windows in an old house.
In most cases upon installing new windows in an old house the best-recommended installation type is Retrofit. It is usually a good idea to get your home checked whether the inside structure has been damaged. A window expert can assess your windows to decide whether they require full-frame or partial replacement.
Here are instructions and steps for installing new construction windows in old homes:
Step 1. The old sash must first be removed from the window frame. To remove the lower sash, commonly it's needed to unscrew the interior wooden stops.
Step 2. To loosen the upper sash, remove the dividing beads.
Step 3. Remove any wooden stops that remain in the window frame.
Step 4. Remove any blistered paint and repair any holes or cracks.
Step 5. The jambs should be sanded smooth, and the surfaces should be primed and painted.
Step 6. Apply foam for insulation.
Step 7. Set the bottom of the insert replacement onto the sill from the inside of the room, then tip it up into the opening. Tighten the window against the casings on the outside.
Step 8. To hold the window in place screw through the upper side jamb and into the framing.
Step 9. Apply Caulking.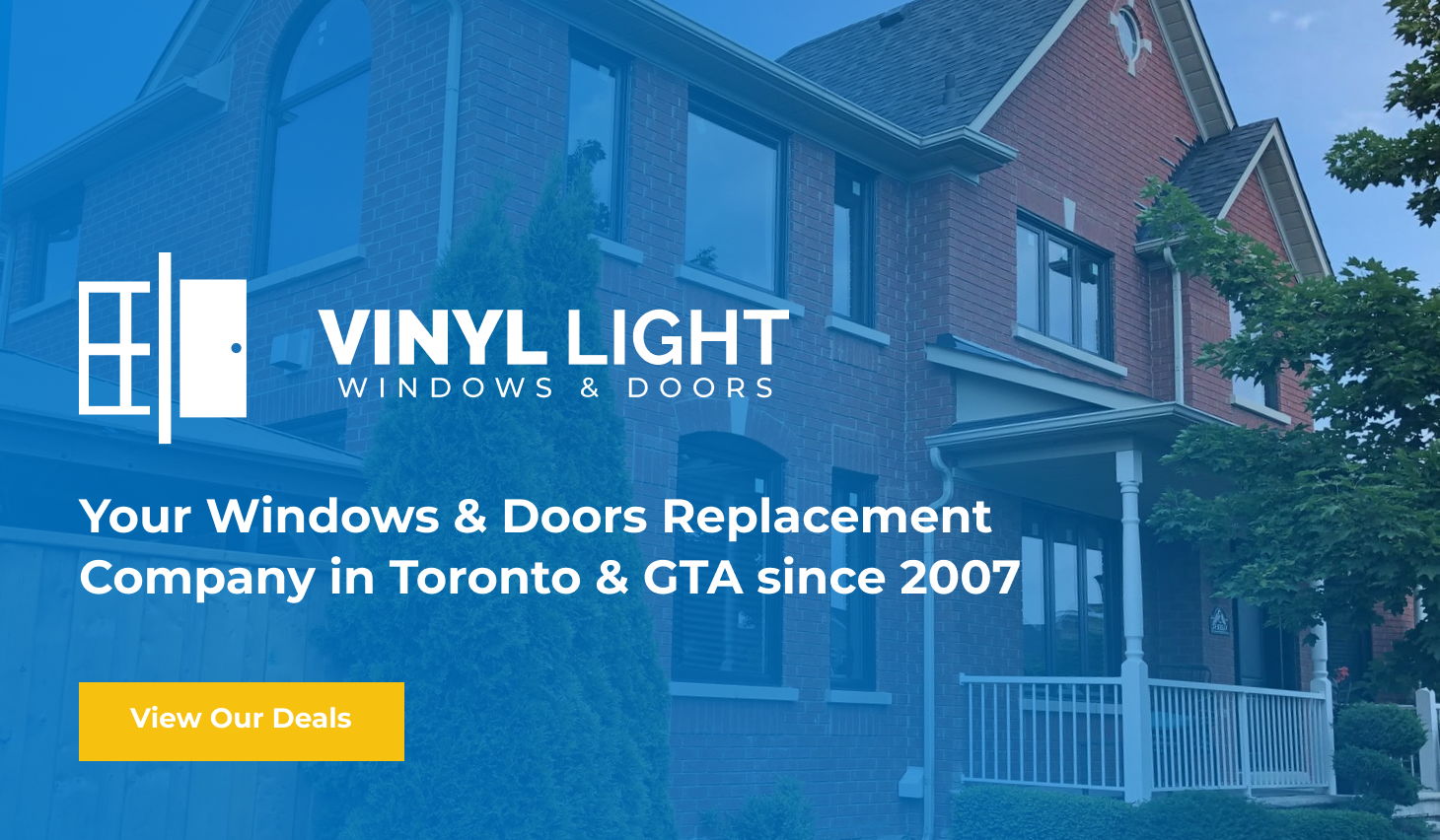 How Much Does It Cost to Replace Windows in an Old House?
The average cost of replacing windows in an old house in Toronto is around $600/window. Each especially historic house and its condition may be significantly different from another one, so it usually takes more time to replace the old windows. Replacing windows in an old house with retrofit installation would cost you less than a brick to brick.
If you believe you might need to replace your old house windows don't hesitate to contact Vinyl Light! Our windows and doors professional production and installation services have been around for years.
We do help our customers with:
Their best decisions.
Reinforcing their homes.
Creating that fresh style they've always wanted.
Keeping old home's structure up to code.