Round windows from Vinyl Light Windows & Doors give elegance and design depth, whether you want to enhance existing window styles or add a touch of light.
These types of specialty windows are frequently arranged in a pattern in bedrooms, dens, foyers, corridors etc to improve the decor. Round windows are the ideal addition to modern homes to compliment contemporary interiors.
Let's learn more about shaped round vinyl windows to get a better idea.
Read also:
How much does it cost to replace windows in a house in Canada?
Best window installers in Toronto 2022: 7 tips on choosing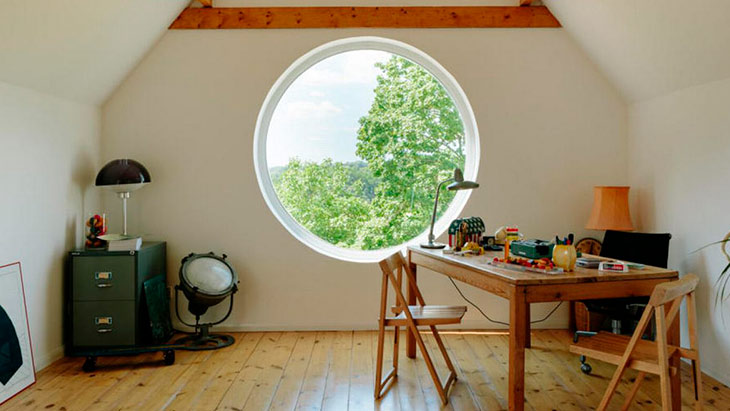 The Benefits of Round Windows
Circle windows are frequently manufactured to order. Let's learn more about the benefits and advantages of round windows.
The benefits of round windows:
Round opening windows immediately offer your house a distinctive feature.
Round exterior windows blend beautifully with modern home architectural styles.
Cutting-edge design.
A strategically positioned round window can provide a nautical touch to your house.
Even in rooms with closed curtains, it brings in a tonne of natural light.
To build the most energy-efficient home possible, it continually makes use of the most recent technologies and materials.
Made of durable vinyl with minimum maintenance required.
Highly customizable: custom sizes, colors and glass design options.
Can be used as a unique way to creatively frame outdoor views, whether they are of lush forests, rolling hills, snow-capped mountains, vibrant cityscapes or breathtaking seascapes.
In rooms with little wall space or that are oddly shaped, it is a great way to have access to light and fresh air.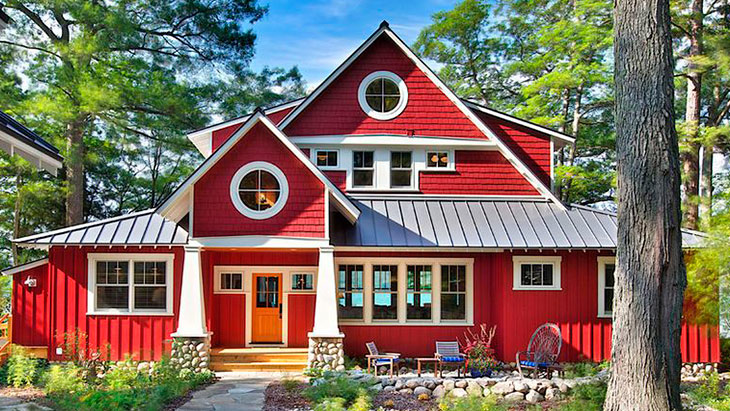 Different Types of Round Windows
Circle, round and oval windows provide an accent and design appeal. They obtain a symmetrical and beautifully curving shape. Frequently seen in restrooms, stairways, entryways and closets.
Hexagon, which can appear as a single point or in rows of three either horizontally or vertically, is frequently used in bathrooms and entryways. Hexagon windows can be fixed or moveable, providing ventilation as well as natural light.
Octagon, eight-sided windows which give distinctive flair and extra brightness when used in kitchens or bathrooms.
Oval, like an egg in appearance, is spherical with extended frames. These vinyl windows are a wonderful way to draw attention to high ceilings and add elaborate details to an entrance, study or stairway.
Arch or Round Top window, full radius windows skillfully blend the suppleness of a circle with the rectangle's angular corners. When arranged in a side-by-side sequence of three or more, full springline windows look fantastic. These windows are chic and picture-perfect.
Half Round windows are also for sale, we advise making the half-circle window the same width as the door frame if it is situated above a door. Half-circle windows also can be used as a standalone decorative feature.
Quarter Round, which has the shape of a half circle that has been chopped in half once more. They look fantastic as windows in a living room with high ceilings.
Elliptical, appears to be a half circle, but it is somewhat wider and flatter. These arched windows complement front doors, patio doors and groups of big windows effectively.
Half Elliptical, have the shape of a whole ellipse divided in half down the middle. Half elliptical windows lead your eye up to natural light that makes a foyer, living room, dining room feel larger and more opulent by working well above other windows and doors.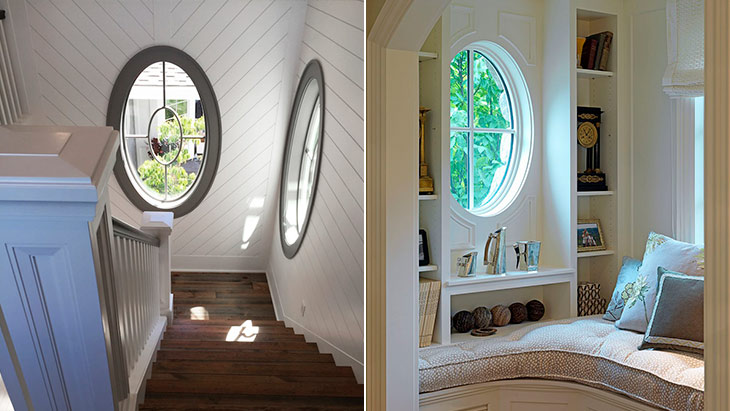 Round Windows Design Ideas for Your House
Round window design makes your Toronto home outstanding. Circle, round porthole window, round bay window, bow window etc are great designs which look amazing in combination with other windows.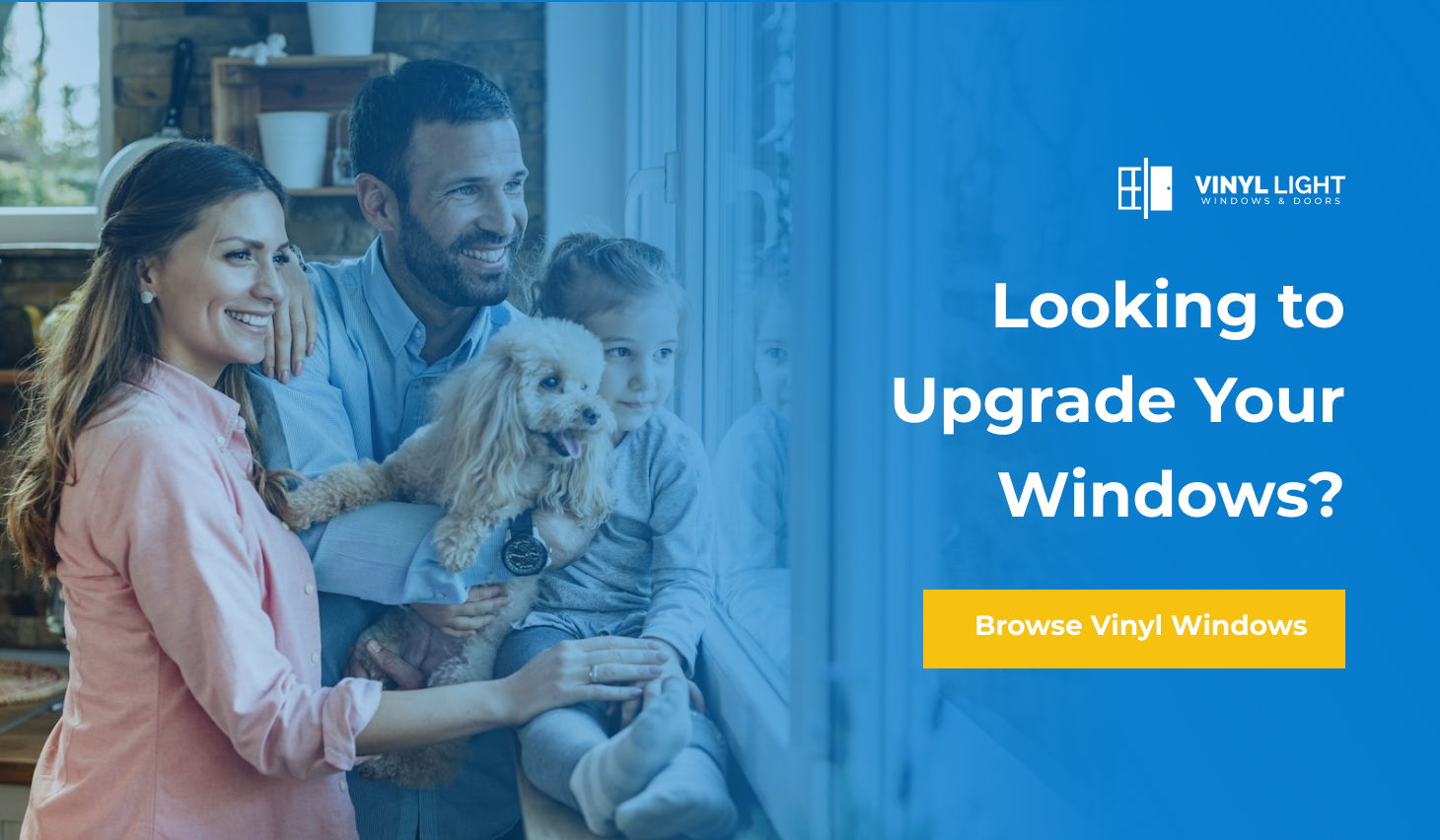 Here are round windows design ideas for your house according to the area:
Staircase - can be an inventive energy-saving tactic when used in stairways. Natural light would be abundant throughout the day, with no need for artificial lighting.
Attic round glass windows are a simple solution to small rooms.
Living room - above the couch in the living room a large circular window would create the appearance of hanging wall art.
Bedroom - what better way to enhance the charm of the dreams you have at night than by adding enormous round glass windows to your bedroom?
Bathroom - a round window right above the tab looks aesthetically.
Kitchen - a porthole window directly above the stove or sink would be such a visual pleasure.
Kids' room - round windows would look perfect in the kids' sleep or play areas.
Gable - the tiniest triangular space between the house's roofs is known as the gable. By installing a small circular window on the gable of your home, you can increase the amount of light.
Reading nook - imagine how nice it must feel to be reading a book while curled up in a comfortable chair with large round glass windows providing panoramic views of the garden or lake in the background.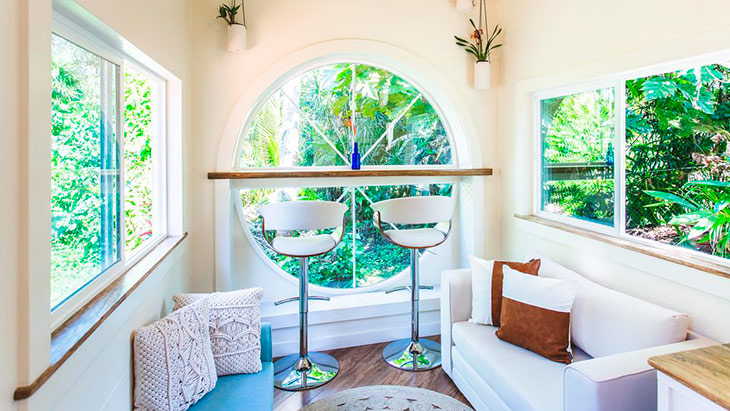 Round Windows Replacement in Toronto, Ontario
Any form of architectural window is a good choice as long as it highlights the style of your home. More people find round windows really popular in Canada.
The role of a round window for the Toronto house is to help with natural lighting and to benefit from views, especially in premium neighbourhoods.
Choose Vinyl Light doors and windows replacement to upgrade your home in Ontario. All our vinyl windows are made with high-quality components. With our wide variety of architectural window types, you're sure to find the ideal match for your house.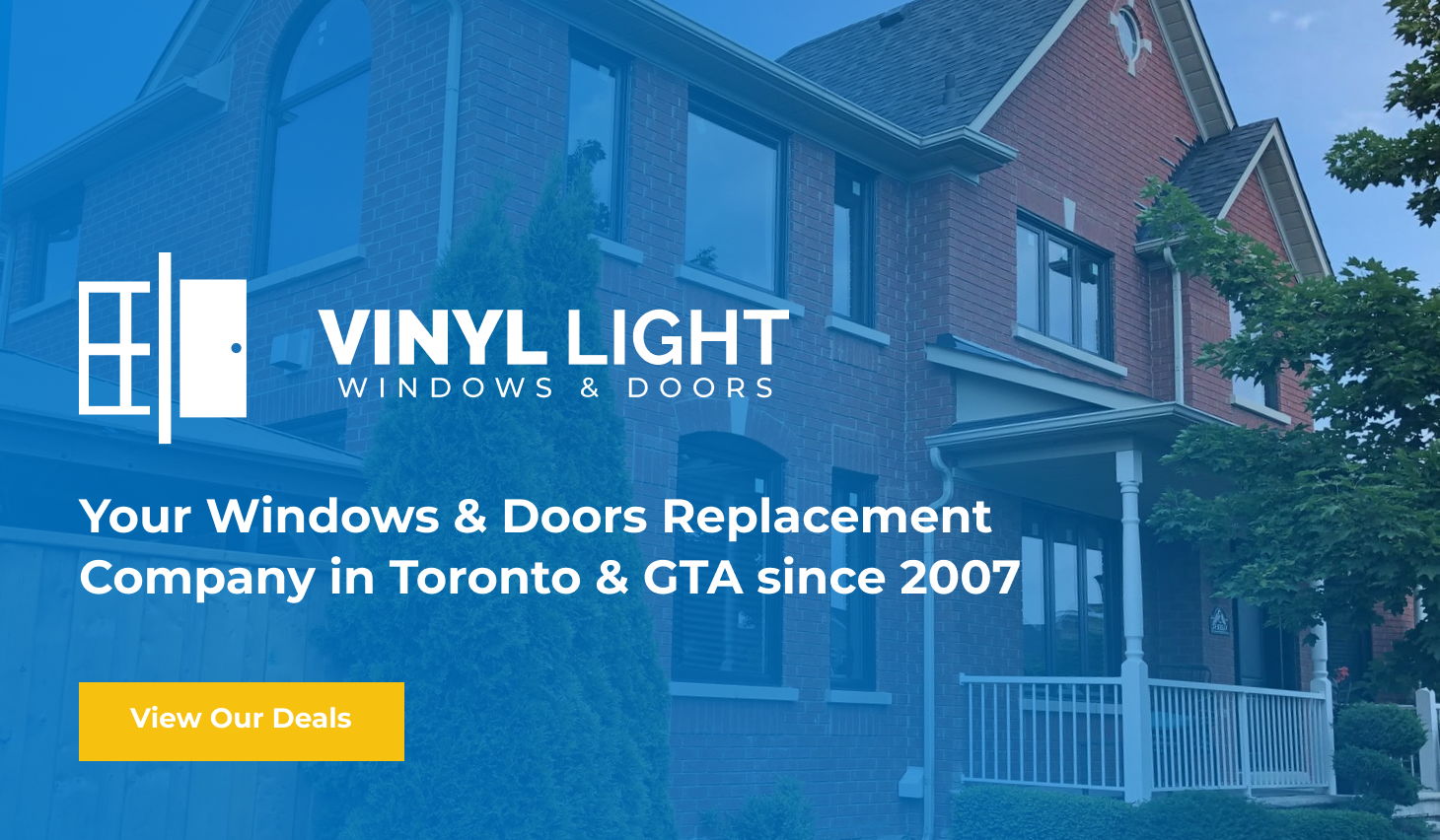 Many Toronto homeowners have original round openings and seek round or half-round windows or glass replacement. Both options for special shaped windows and glass for them are available with Vinyl Light.
Our window experts always provide professional assistance. Call or email us for a free quote and start your home renovation project right now!