You're undoubtedly comparing sliding vs hinged patio doors, whether you're remodelling to boost the resale value of your house, fixing a damaged door, or simply want better energy efficiency.
Both types allow you to attain both utility and beauty while making a seamless transition between the inside and out. The easiest way to figure out which patio door is appropriate for your home is to consider your house design and lifestyle choices.
The benefits and drawbacks of hinged and sliding patio doors are explained and outlined here!
For additional information visit our Vinyl Light blog: https://vinyllight.ca/patio-door-security
Sliding vs Hinged Patio Door: Pros and Cons
Sliding patio door vs. hinged slides horizontally and normally closes with one or two operating panels. The sliding patio door is very functional and simple to use. The benefits and drawbacks of a sliding patio door are listed below:
Sliding Door Pros:
A sliding patio door gives your home's decor a modern twist.
Comes with a screen panel to keep insects and debris out.
Because it opens horizontally, it takes up less space.
The security system is designed to keep both fixed and mobile doors from being taken off their rails.
Sliding Door Cons:
It's more difficult to keep the outside glass clean because it's exposed to the elements.
Has a higher chance of being stuck or jammed while opening.
A deadbolt cannot be put on a sliding door locking mechanism.
Hinged patio vs sliding door, and particularly French patio doors, are classy additions to any home, with the highest resale value.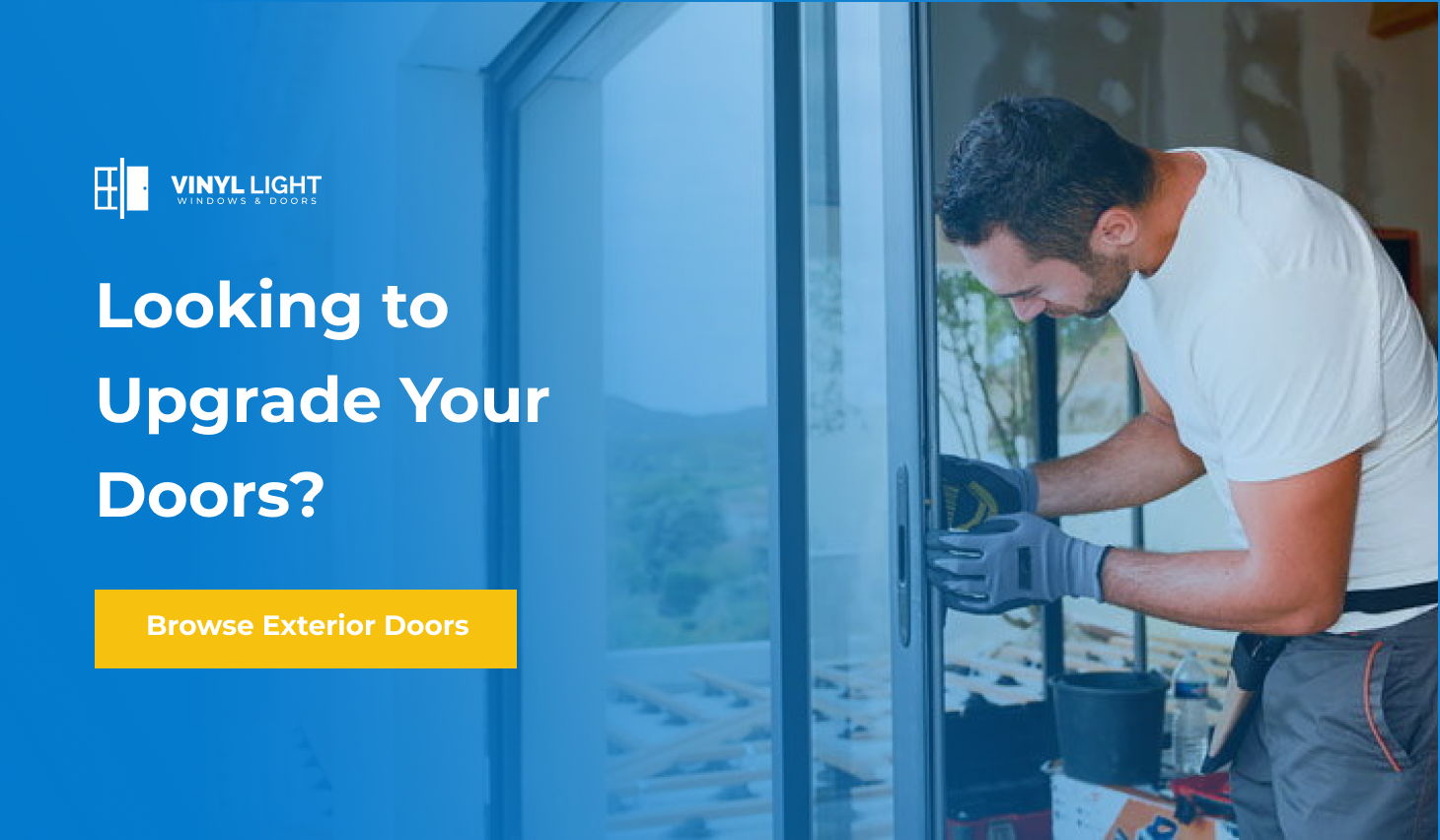 Hinged Patio Door Pros:
Hinged vs sliding patio door, can be fully opened.
Has a larger range of sizes and finishes to suit your personal taste.
Hinged patio doors in Toronto are a good investment.
Hinged Patio Door Cons:
When opened, it takes up additional space, restricting your furniture placement options.
Glass surface area is smaller compared to sliding door
It is often more expensive.
Sliding vs Hinged Patio Door Installation Difference
Working with an existing opening in your home is required during hinged or sliding patio door installation. Because there are major structural difficulties to address, hiring a door installation pro is necessary. Just search for a sliding patio door installation near me and find our Vinyl Light Windows & Doors services.
If you look through the replacement process, it's obvious that installing a sliding glass door vs center hinged patio door which is easier to adjust, takes less effort.
Sliding Door: the expense of replacing a sliding door is lower. It is easier to install because it usually comes as a single fixed item that fits into the existing opening.
Hinged Door: its installation is more difficult and costly. To prevent leakage and air infiltration where the two panels meet (for a hinged double door), the hinges and panels must be perfectly fitted to the frame. With a single hinged patio door, the replacement is easier if compared to a double French door.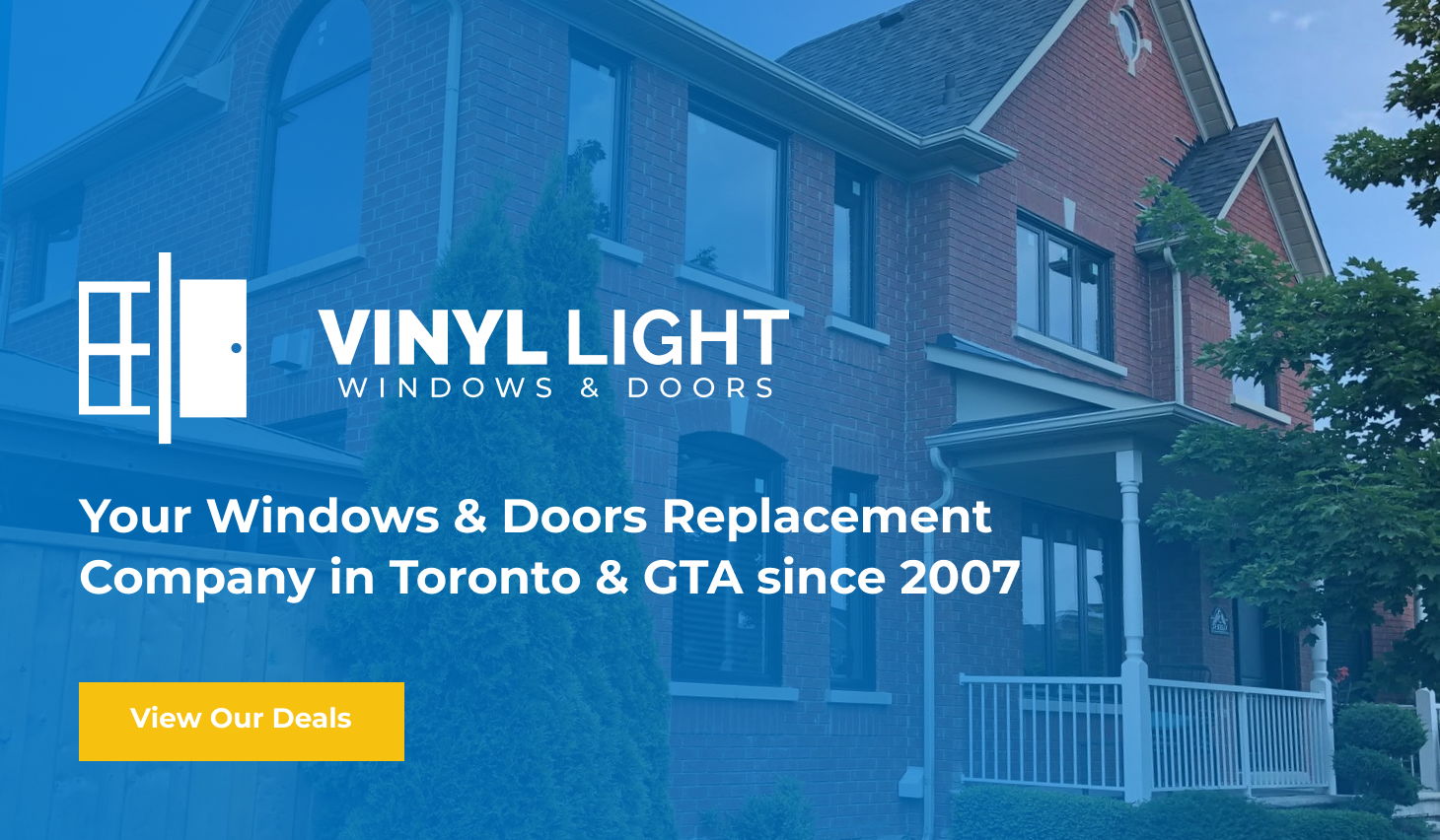 Sliding vs Hinged Patio Door Cost Difference
What is a more expensive sliding patio door vs a hinged patio door?
A hinged patio door is normally more expensive than a sliding patio door. Logically, a hinged single patio door will be less expensive than a hinged double patio door.
Overall the price of either patio door style can vary significantly based on the unique choices you select, such as:
Size, standard or custom.
Colour, exterior and interior. Standard white colour is less expensive than any other custom colour. A painted patio door on both sides is more expensive than a painted on one side.
Miniblinds.
Transom.
Hardware and additional locks.
At Vinyl Light we provide a wide patio sliding and hinged door selection. Call us to compare sliding door vs hinged door cost in Toronto, Ontario.