There are various ways to enhance a property's individuality and usefulness. One improvement that can significantly highlight a building's character in Canada belongs to transom windows.
They were created in the past to provide some light and ventilation while still preserving the privacy of those living inside the house.
Transom windows from Vinyl Light windows and doors company come in a variety of shapes and are quite attractive. A wide choice of design glass can be used to make them unique.
Here is our guide to everything you need to know about transom windows and this windows replacement for anyone who is considering installing one or is just interested in this magnificent architectural element.
Follow the links below for additional info:
Popular window styles for homes in Ontario
How much does it cost to replace windows in a house in Canada?
What Is a Transom Window?
What is a transom window? A transom window is an additional window located above the doors, windows or as a separate piece to match the entryway or other space.
The most popular shapes are:
Curved or Half-moon,
Square,
Balanced or asymmetrical.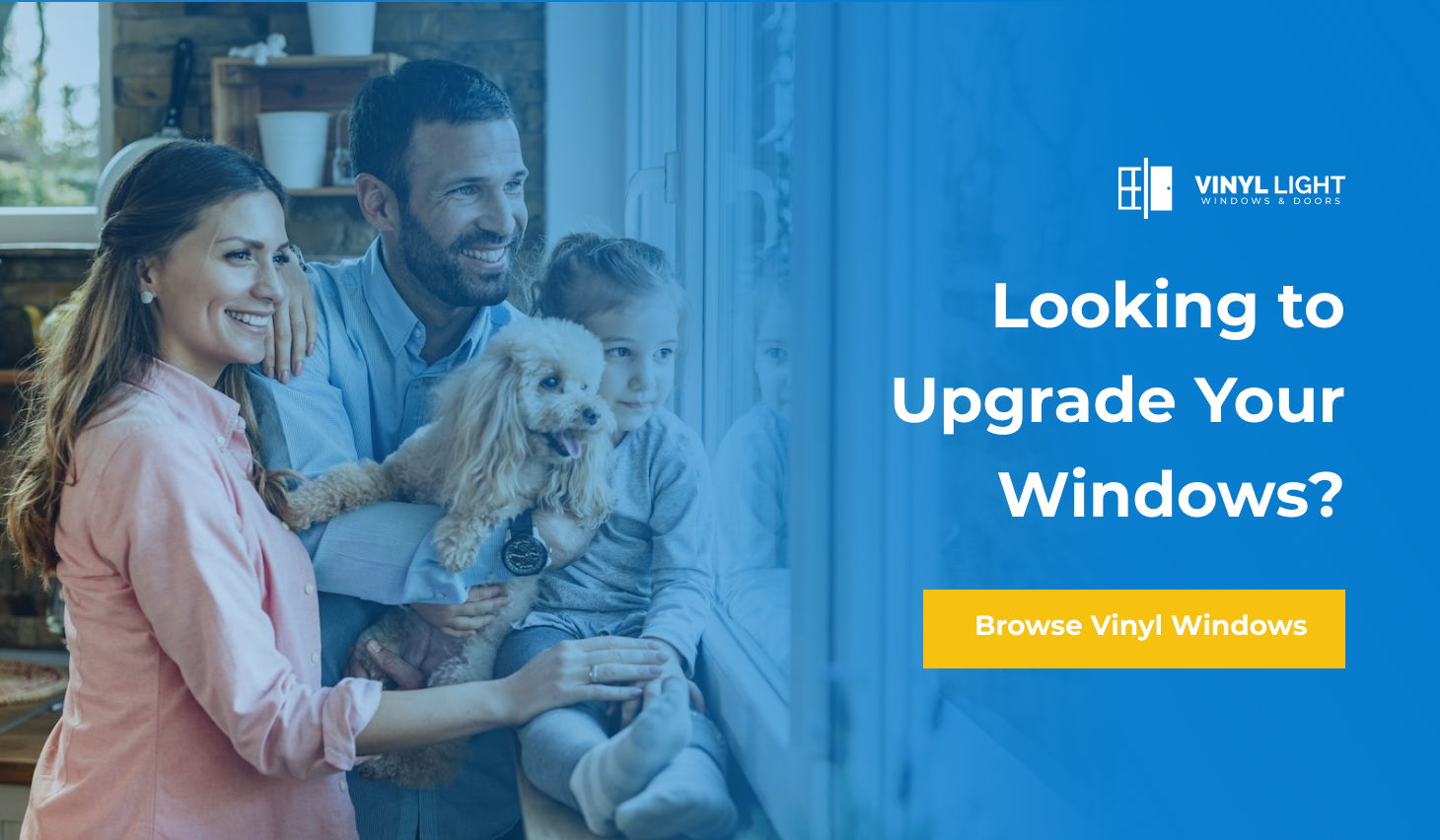 Transom windows are definitely not out of style, they are a perfect addition to:
Sliding patio doors
French doors
Large windows, commonly front ones.
Entry doors.
Exterior transom windows are available for sale and obtain the following functions:
Aesthetic appeal. Transom installation is mostly done for its enhanced architectural attractiveness.
Ventilation. You may install transoms that can open or close, such as awnings. This way you can still benefit from the fresh air even if you want a major door or window closed.
Additional natural light. The vinyl transom windows' main function is to let in light from the outside. Although you might add shades or drapes to your main windows to increase privacy. This allows you to brighten your home with natural light without sacrificing your privacy.
Many designers also add transom windows above the interior doorways, providing better natural light flow between rooms and a higher grand-looking passage.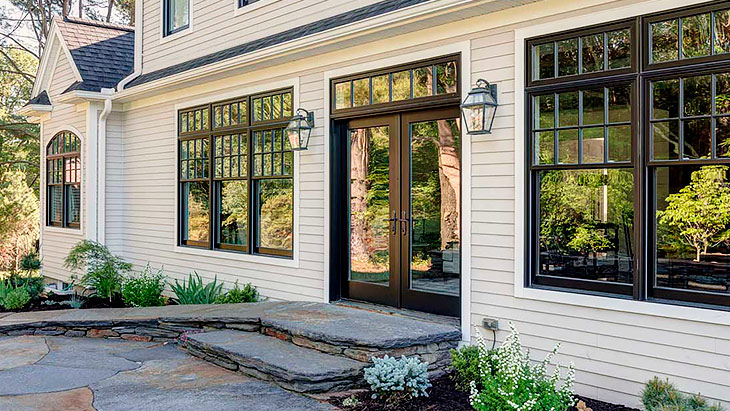 How to Install a Transom Window?
Depending on the building itself and the type of window you wish to install, the question of how to install an exterior transom window to an existing structure may be more challenging. First of all, you should have enough space for the window and make sure that a new frame opening is strong enough to carry the structural load above. The rest is just like installing a regular window.
You will need to have a portion of the exterior wall removed if you wish to install a transom window over an exterior door. A building expert will need to complete this type of structural work, especially if you are working with load-bearing walls.
Additionally, transom windows are used in conjunction with a door that has a transom window built into the frame. This can be a more cost-effective alternative that won't necessitate any or as much structural work.
Our Vinyl Light windows and doors installers will make your home look great by installing transoms with your doors or vinyl windows.
Transom Window Types and Styles
Transom windows nowadays come in a wide variety of alternatives, combining different sizes, shapes and materials.
There are several shapes of transom windows to pick from:
Radius
Ellipse
Square
Segmental
Materials for transom windows are:
Beyond this, the transom windows come in any size like the regular windows. Short or high transom windows are customized to your requirements. The most common transom window height is about 2 feet.
Depending on your house style there are a wide choice of colors and additional decorative options such as designed glass and grills. This way you can create modern and classical transom windows.
Transom windows that open are significantly less common today because they are no longer required for ventilation. It is still possible to get one openable, though. For example, this may be a clever concept for a bathroom to release steam.
Transom Window Options and Sizes
Appearance can be the first item to take into account. Transom windows, for instance, function best in structures with higher ceilings because they can give the impression of space and openness.
Transom windows that open might be used in awning styles to let fresh air in.
However, if the ceilings in your house are low, it could have an odd effect where the inside feels unbalanced. Keep in mind that it will probably cost you a fair amount of money to return to the way things were if you decide to proceed and then don't like it.
Transom windows for the exterior are more in demand.
As they are widely used as:
transom windows above a patio door,
transom windows above French doors,
transom windows above entry doors.
At Vinyl Light window company any custom sizes are available for transom windows. Contact us and our technician will measure the opening shape you have, confirm the decorative options you like and give you a free estimate.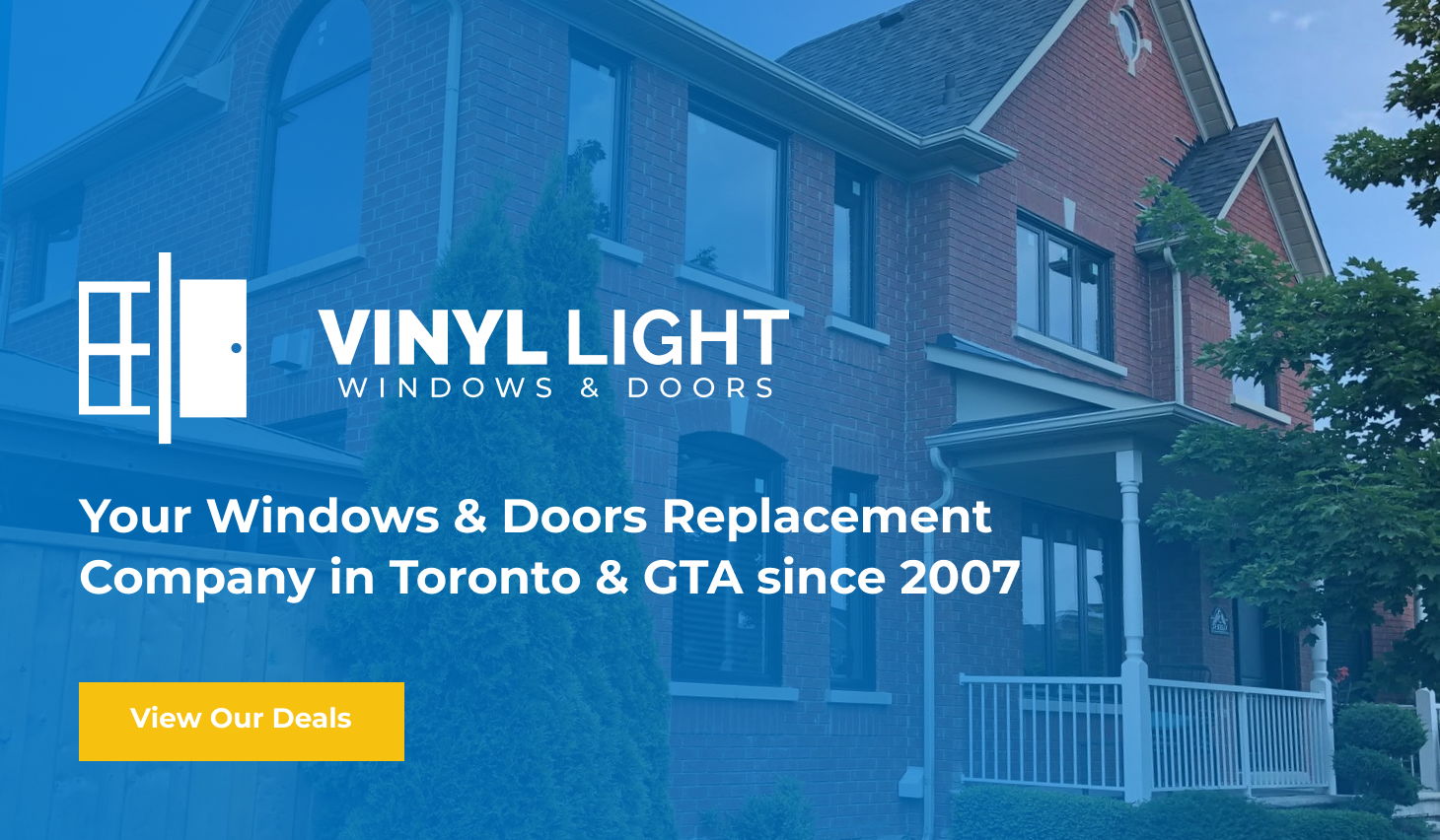 Cost to Install a Transom Window
Today, adding transom windows can be a terrific way to increase the amount of light that enters your home and give it a more open, breezy atmosphere. They can also be used as decor to add a unique vibe to your room.
Transom window installation cost may vary greatly depending on:
The type and size of the transom window you want to install.
The structure where you want to put it.
The amount of work required.
You might be able to install a transom window for your house at the low end of the price spectrum. For example, doing it yourself using affordable materials like a 2x4 to build the frame and incase the glass into it. Or it can become an expensive project with contractors and engineers involved.
Usually, transom window cost increases in line with more complex designs and better materials like vinyl or fiberglass, which are usually custom-made for you.
You could easily find and buy transom windows costing several thousand dollars for:
special ornamental variants,
combination of door and transom window made of high-end materials,
engineering drawing/permits and labor cost with cut out and structural support.
Whatever your need, you can always give us a call to discuss your project.