Windows replacement is a very important part of the renovation process. In most cases, homeowners compare vinyl vs wood windows. Here the right decision should be made which windows to choose from.
We strongly recommend learning more about wood and vinyl windows. Sometimes the house itself dictates the style and even the windows' material. If there is an option to choose the information below will be helpful.
What are the advantages and disadvantages of installing wood vs vinyl windows?
It really matters to go through the all pros and cons while comparing wood vs vinyl windows. Vinyl windows vs wood windows energy efficiency comparison must be also taken into account.
VINYL

FEATURE

PROS

CONS

Energy Efficiency and Insulation
Vinyl hollow core frame with multiple chambers also called thermal breakers creates a High Energy Efficiency.
Mild temperature exchange might happen.
Repairs
Unlikely something might happen to vinyl windows due to their durability. One can break it with an intention only.
Most vinyl windows parts can be replaced, including glass, but the frame can only be fixed with replacing windows completely.
Durability and Lasting
No major service or maintenance needed, lifetime lasting.
N/A
WOOD

FEATURE

PROS

CONS

Energy Efficiency and Insulation
Wood is not a good transfer of cold or heat.
Rot or even small gaps or cracks would make cold/hot air come through.
Repairs
May not need repair for years under the condition of strict maintenance.
Being sensitive to weather change conditions might rot, crack, chip or break resulting in complete replacement.
Durability and Lasting
Only under strict maintenance might last more than 30 years.
Regular sealing and maintenance are needed to serve long.
Vinyl Windows vs Wood Windows: Colouring and Design options
| | |
| --- | --- |
| VINYL | WOOD |
| Painted vinyl windows problems do not exist. The paint becomes part of the vinyl and will not chip off peel or bubble and will last for a lifetime. | Wood paint needs to be refreshed every 5 years or so once it starts to come off due to the constant beating of the elements. |
| Vinyl paint color can properly be changed replacing the windows completely. | Wood paint color can be changed as often as desired. |
| A good selection of colors is available. The cost of coloured vinyl windows is about 15% of the total replacement project. Vinyl can not be stained, but vinyl wraps imitating the stain are available. | Unlimited color options are available. Can also be stained. |
| You can not paint vinyl yourself. | You can paint wood yourself anytime. |
| The wooden casing may be chosen with a wood pack option and get painted in any colour. | Wood as a material is more versatile and customizable. |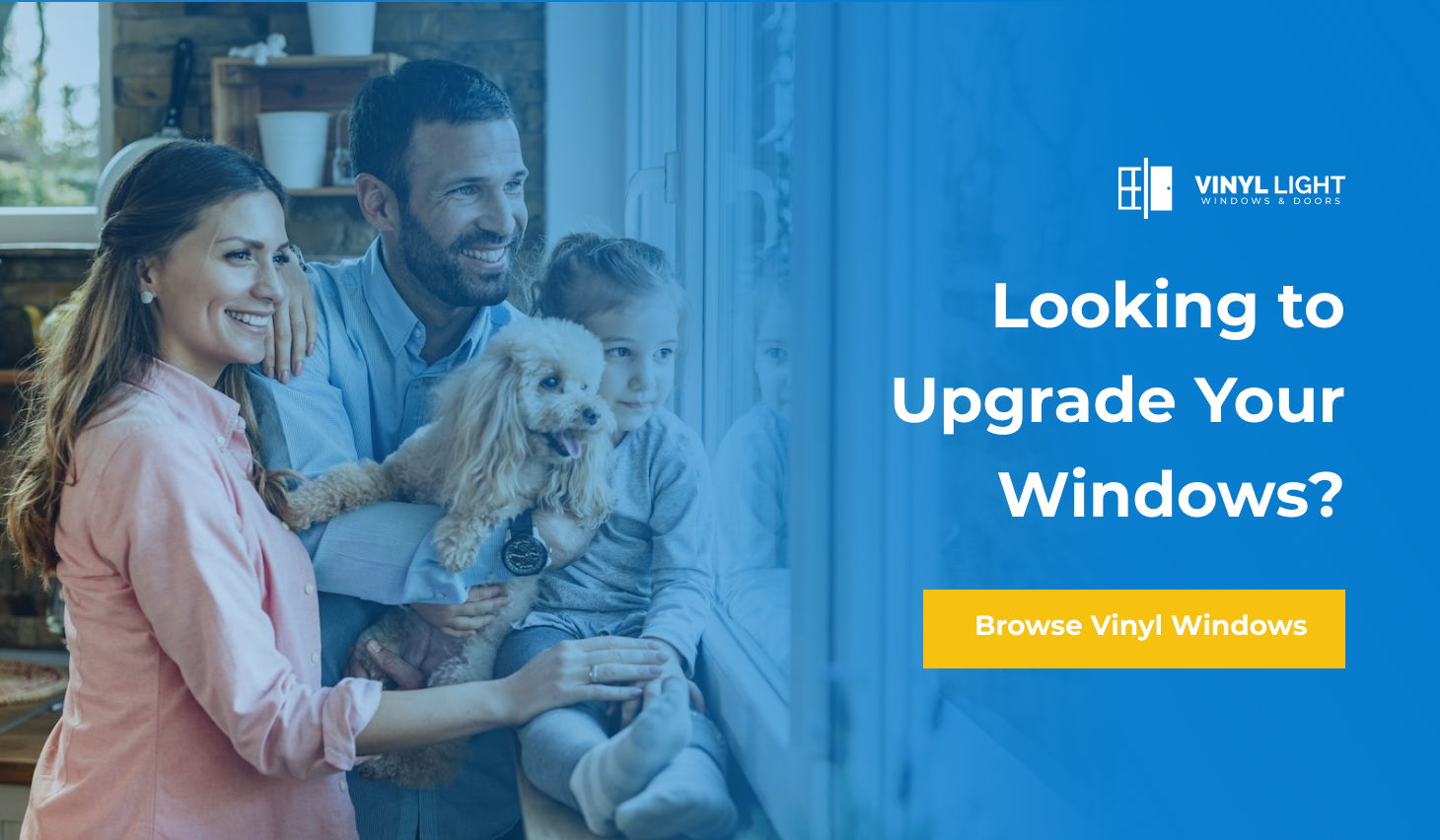 Cost of Wood Windows vs Vinyl Windows
The cost of wood windows vs vinyl differs significantly. We recommend making detailed research on wood vs vinyl window replacement.
The cost of the whole replacement service combines the order of your standard or custom size windows and installation by experienced professionals. With a free estimate, a window professional would suggest the best options for your home in accordance with your wishes and needs.
Vinyl and wood windows are both beautiful and at the same time durable. Vinyl is made from a very durable material called polyvinyl chloride which is cheaper than wood and requires no maintenance except wiping or washing which is easy and stress-free. Dust and dirt come off the vinyl with just easy glides of a piece of cloth and soapy water. Vinyl windows frame and its vinyl components keep the frame from deteriorating by ultraviolet light.
Meanwhile, the market allows you to choose from different wood options such as Cedar, Oak, Pine, Alder along with higher-end Mahogany which is one of the most expensive. One ordering wooden windows must be prepared to pay much more than for vinyl. And this kind of purchase requires your extreme responsibility with maintenance. Wooden windows need most of your attention and care. Otherwise, you would pay extra money for service or the worst you might need replacement with new windows.
As a conclusion out of the written above: buy vinyl by paying less and get no stress, or go ahead with wood by paying more and thinking about non-stop future maintenance.
Cost of windows replacement project depends on:
sizes of the windows
style of the windows (ex. fixed windows is cheaper than operational)
colour of the windows (white is free)
you have also to pay extra if both sides are in colour other than standard white
whether your windows have shape on the top well known as half-moon, transoms
retrofit installation type costs less but requires old frame and jamb wooden in particular to stay
brick-to-brick installation type is more expensive, it comes with brick mould and requires getting old windows and frames out completely.
extra capping might be applied if needed.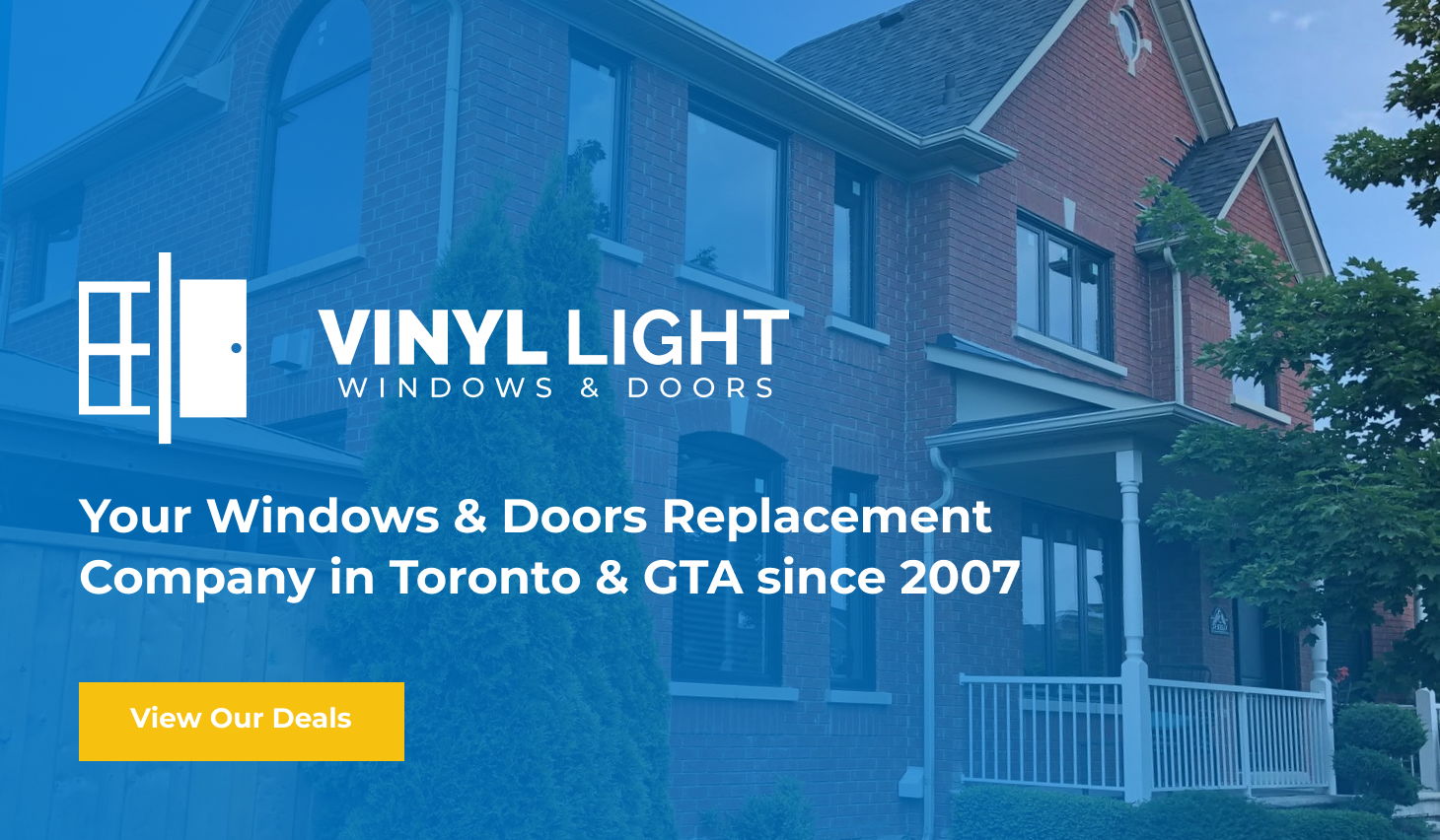 Should I replace my Wood Windows with Vinyl?
There is no should or shouldn't in terms of choosing the window material. There are many features we can find for both comparing wood frame windows vs vinyl. Depending on what style your home is more oriented, whether you are hesitating in between vinyl vs wood windows for new construction or existing house. If it is more of a historical or old school design better to go with wooden.
Vinyl windows look great with any home or building. Vinyl gives an upgraded look and meanwhile makes old fashioned styles look more upgraded. In other words, vinyl makes your house look fresh and up to date.
Most old houses have wood windows from a builder. With time and lack of care, wood gets rotten, cracked and chipped. Insulation in such windows is poor which reflects on energy bills. It is hard or impossible to open them and they ruin the overall appearance of the house.
Vinyl solves all the above problems right away - best look, minimum maintenance, energy efficiency. From your part, all is needed - just to enjoy your new vinyl windows!