New windows, as well as exterior doors, make a significant impact on the house's total look and value. The most durable and reliable windows on the market are vinyl windows with the benefits of low maintenance, energy efficiency and lifetime warranty! What is a vinyl window? Vinyl window is made of PVC (Polyvinyl Chloride) which is a highly durable plastic which lasts for a lifetime. With vinyl you would never face such issues as swelling, rotting, warping or termites passing through into your house.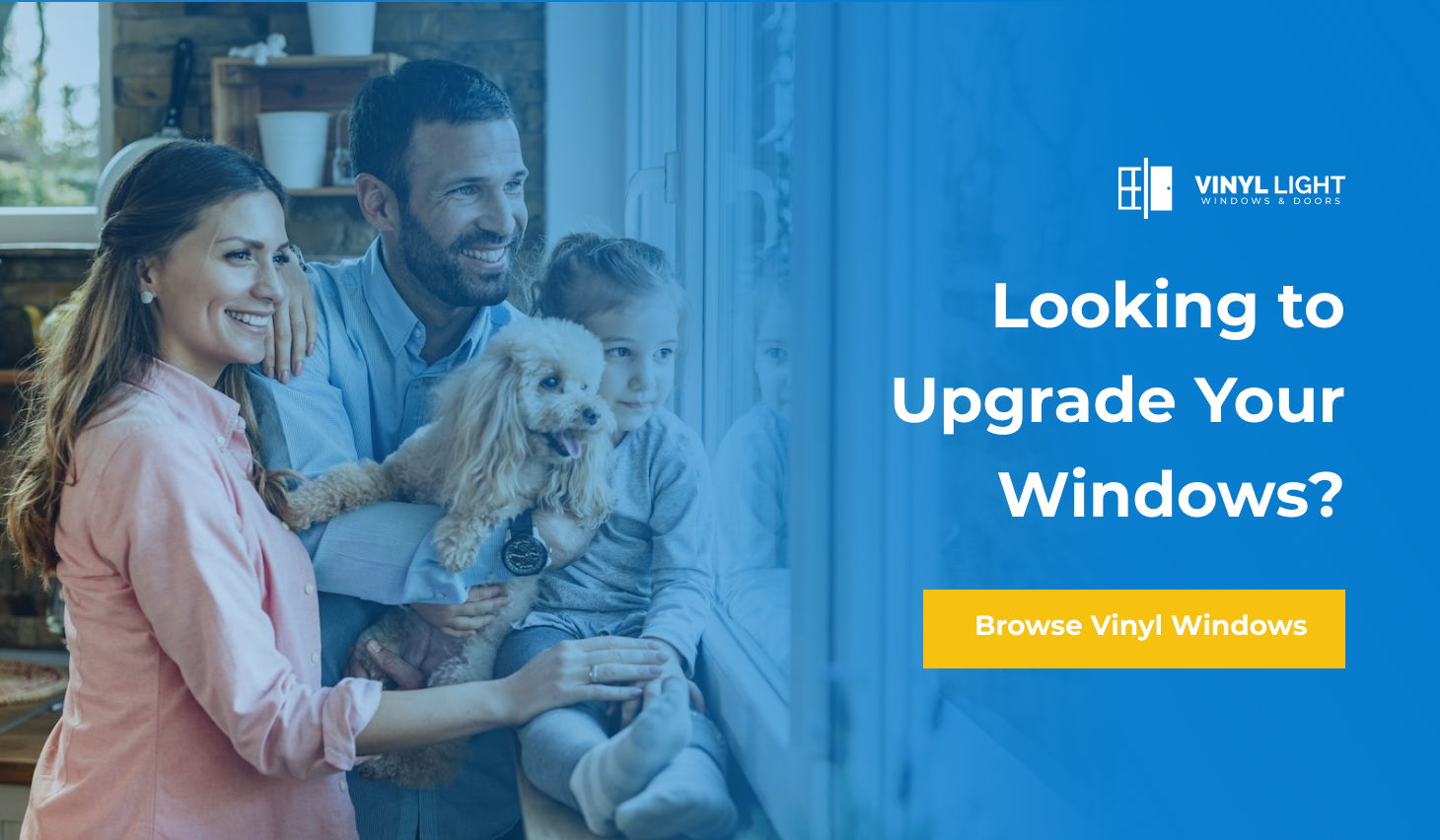 Vinyl Windows Pros and Cons
The following information will help you to learn more about vinyl windows' pros and cons. Windows full house replacement would cost you money. It is important to get as much information on vinyl windows' benefits as possible to be absolutely sure you are making the right choice. There are definitely some important pros and cons to outline for a better knowledge of vinyl replacement windows.
PROS AND CONS OF VINYL WINDOWS

Insulation (Tight seal and multipoint locks prevent drafts and air leakage).
Maintenance-free (Vinyl windows don't need any paint because any colour you pick stays forever, are easy to wash and look fabulous all year).
Energy efficiency (Vinyl frame with air pockets inside called thermal breakers will keep heat inside during winter and at the same time prevents it from entering your house in summer).
Durability (Vinyl is a highly durable and weather-resistant material. No chip, peel or cracks).
Functionality (Vinyl windows are easy and smooth to operate because they are lightweight and keep its squared shape without warping).
Safety (Vinyl frame is very rigid and hard to break and is combined with reliable locks and kids safety upgrades).

No paint (You can't paint your vinyl windows yourself. Vinyl windows painting costs money. It is highly recommended to pick the right colour at the time of order).
More modern look (for some really antique style homes vinyl windows might not be the best choice).
Price for colour other than white (one or/and double sides painted windows would cost you more).
Vinyl Window Colours and Design Options
Our company is able to satisfy all needs of the most picky customers. We have many vinyl window color options to match to your front door, garage door, siding, roof or even soffits. Our company's technicians carry vinyl window color charts to let our customers pick the right color upon windows' order. Here is a list of vinyl window color choices available:

Our window professionals would always give you the best of advice for the best window design option for every single area of your home. Our company can produce a wide vinyl windows' design selection such as:
Picture / Slim fixed
Awning
Single-hung
Single slider
End vent
Slider / double slider
Hung / double-hung
Shapes
Bay
Bow
Basement
Additionally, we provide windows styles combinations. With a number of grills types and patterns, your windows obtain a bit of an accent and uniqueness, especially for the front windows of your house. Our website's Windows page shows all the styles you may order and much more.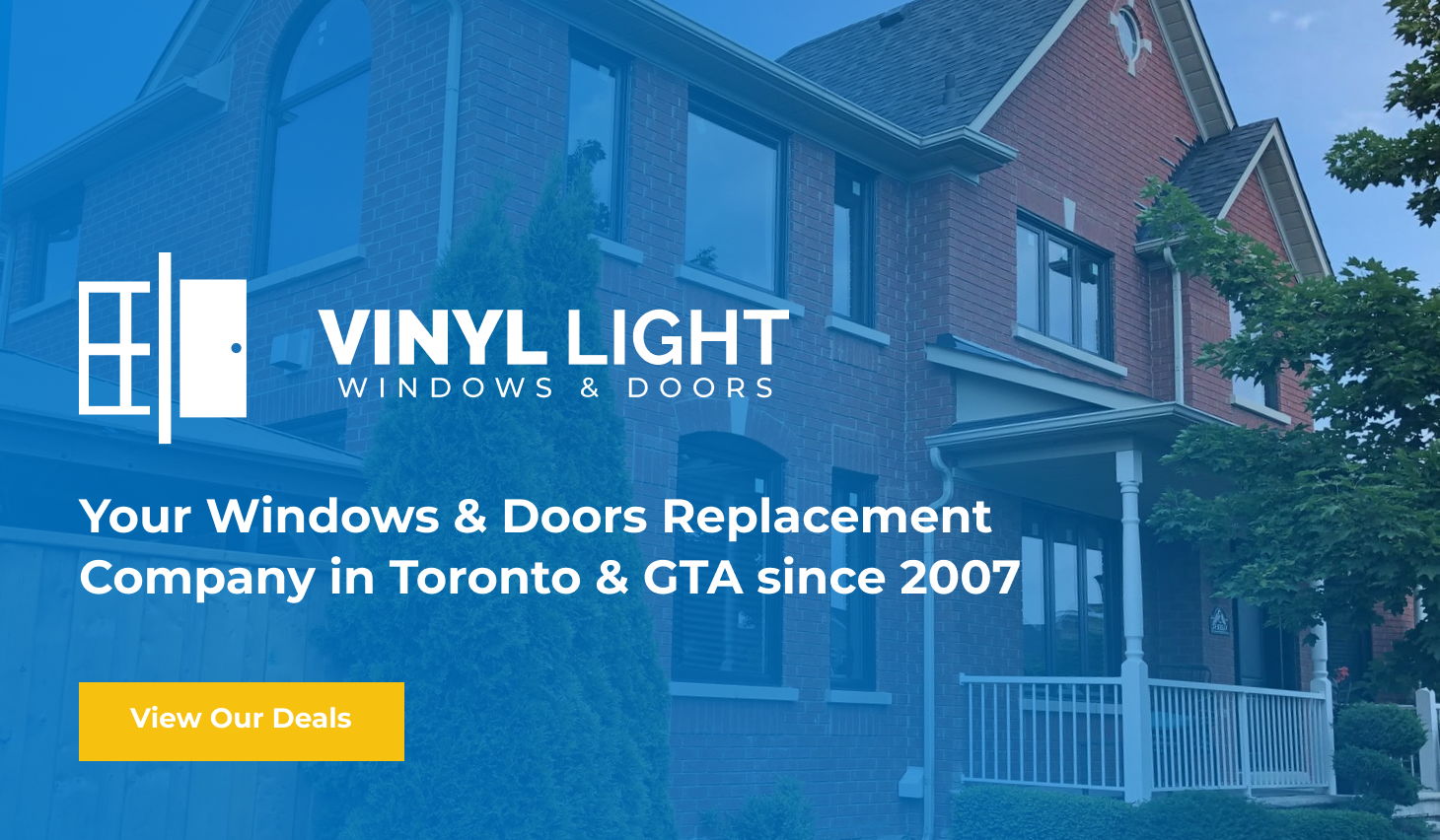 Vinyl Windows Replacement and Installation Cost
The replacement price of a vinyl window totally depends on:
square footage
the type of installation (retrofit or brick-to-brick)
building Bay window
if windows have a triple glass
the extra material installers might use (such as aluminum headers, oversized casing, extra caulking/capping etc).
if there is a three-storey house.
For a single vinyl window replacement one often pays more than for the replacement of several windows. Overall we do have the best deals on vinyl window installation cost. You get the best price by ordering windows for the whole house, this way you can save a lot!
Vinyl windows have a great demand on the window market. We guarantee our customers the best Canadian-made windows quality and reliability! Give us a call or make your online request through our website. Our experienced professional team will do our best to assist you!